NEW -10 %
One of the biggest drawbacks of OpenCart is its poor file manager.
And it doesn't have a dedicated page for managing media such as images, videos and
documents in the online shop.
We have a solution, and it's free!
Introduce: Media Manager
Media Manager is a special page that functions as a file manager all types of images / documents in the / images folder.
Advantages over the default OpenCart file manager?
You can upload image files from this page, without needing to trigger the OpenCart default file manager popup
Upload images easier by copy-paste and drag-n-drop.
Easier, customizable and space-saving image management.
Download Free OpenCart File Manager.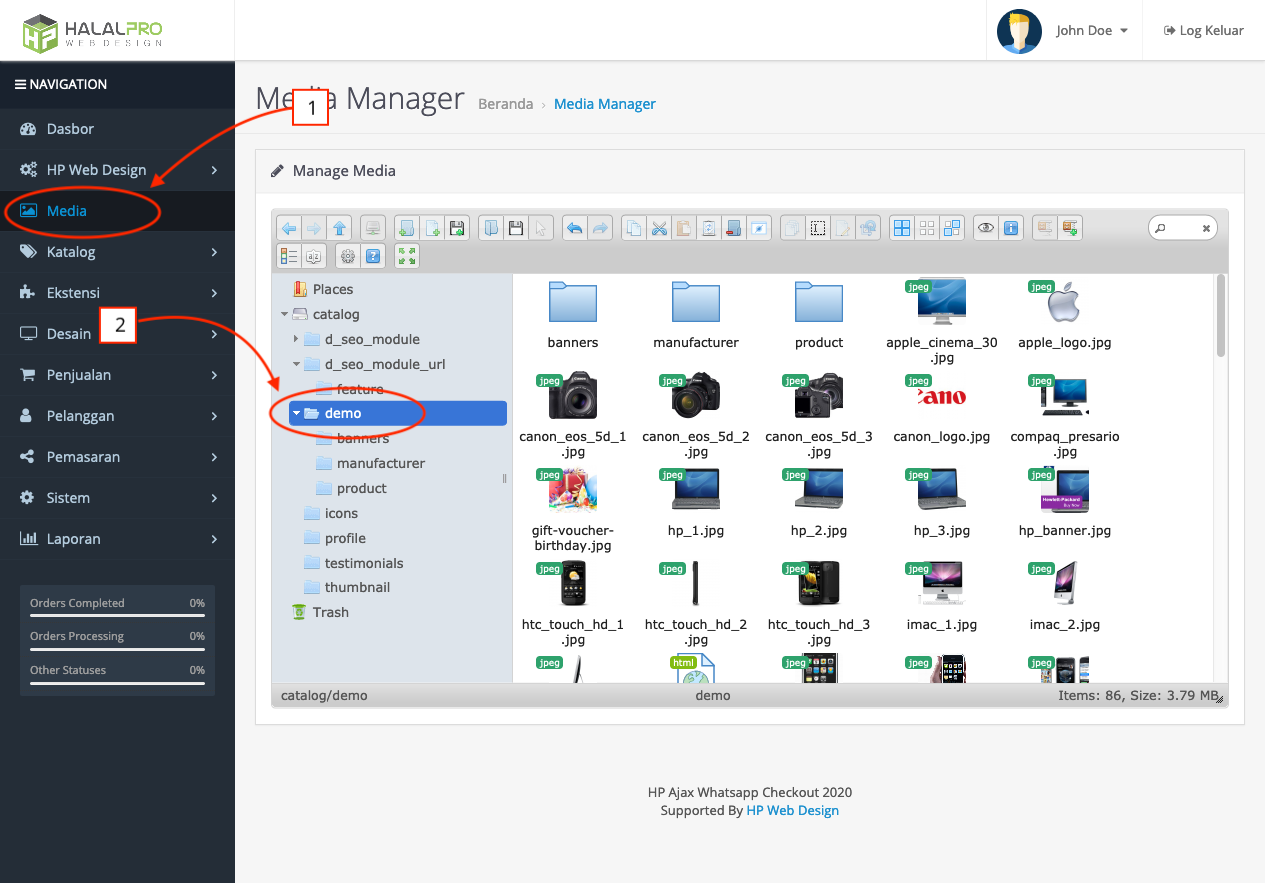 To access the media manager, please click on media, then start opening the desired file / folder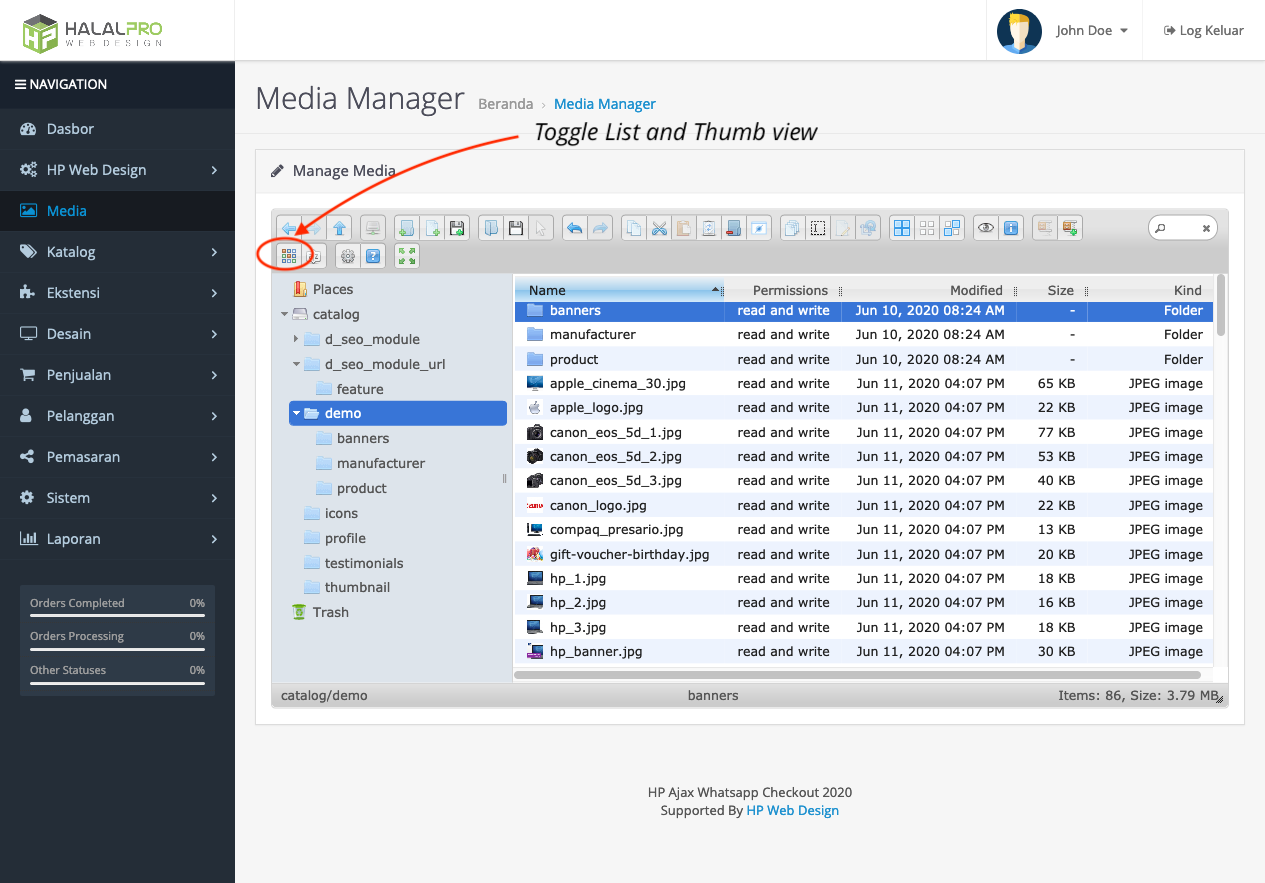 If the icon is large, there is a list view feature which makes the icons smaller and makes searching easier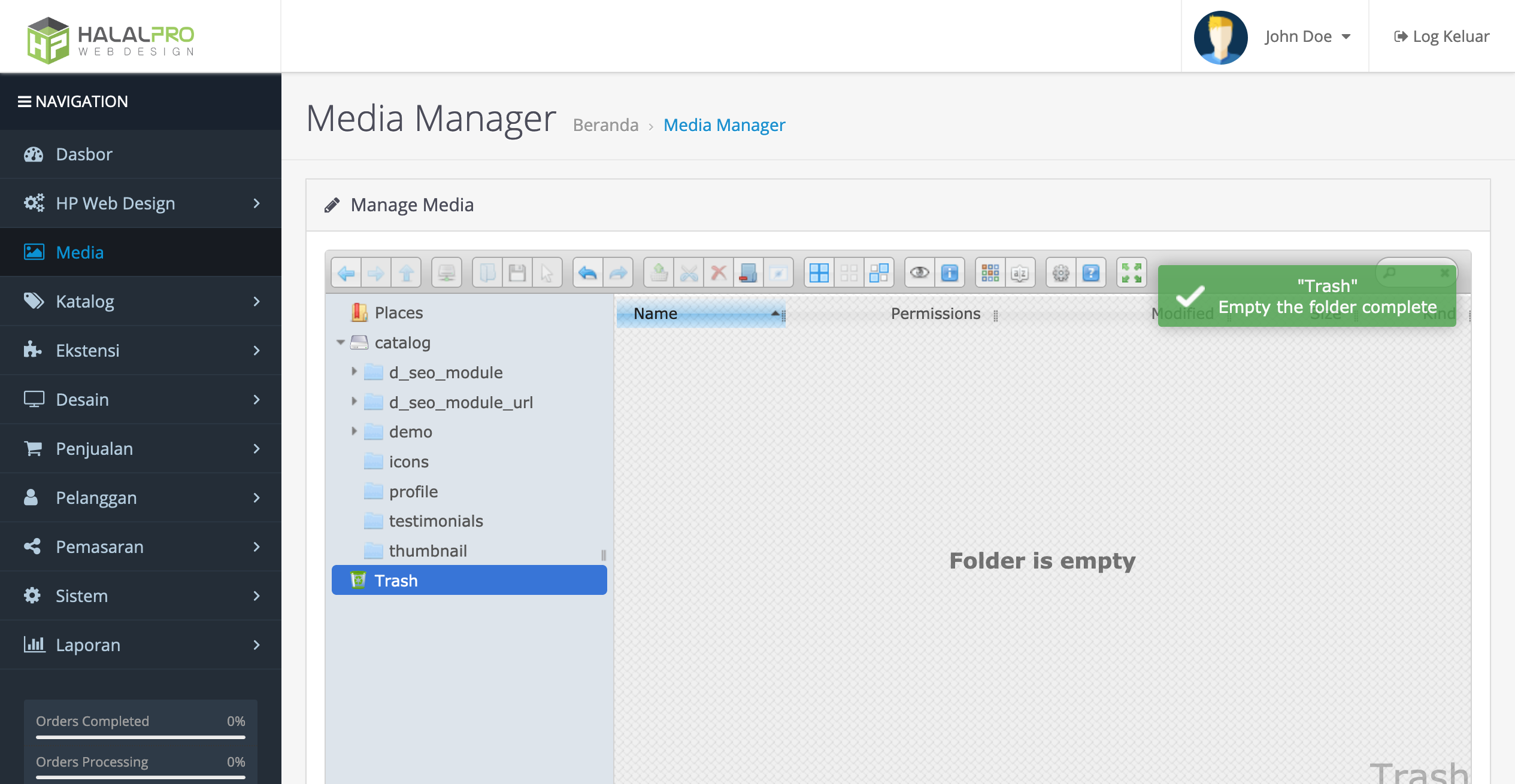 Delete files / folders easily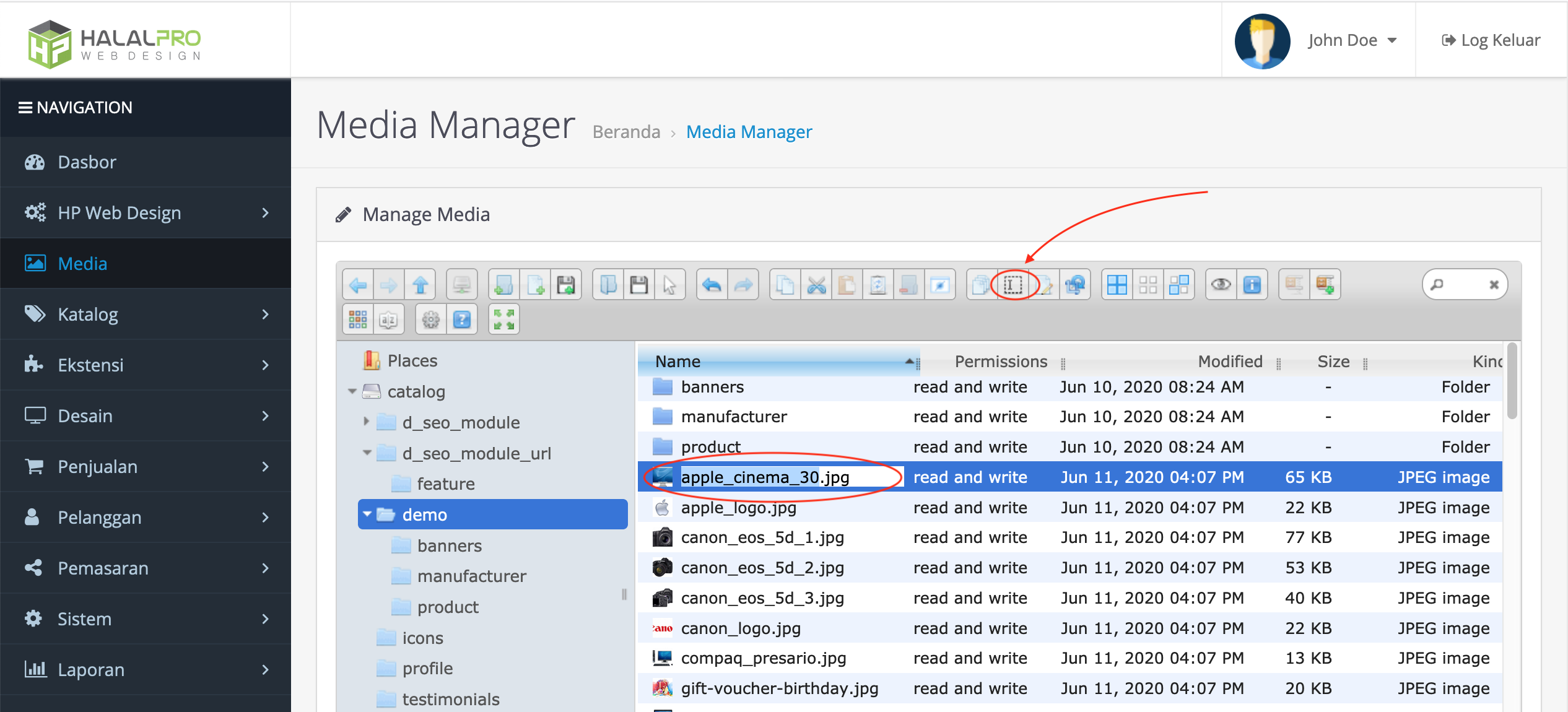 File name doesn't match, just change the name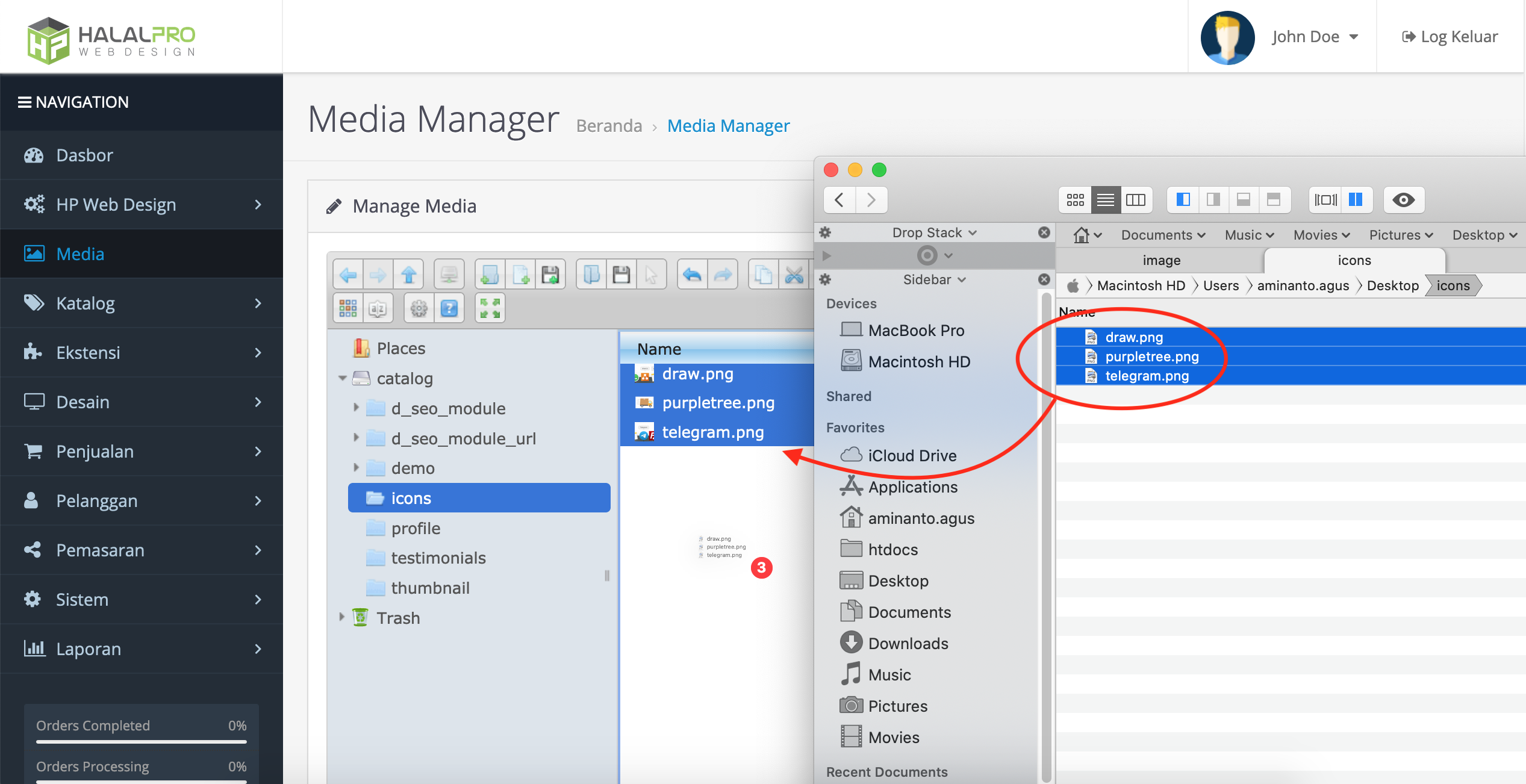 Moving files is easy with just drag and drop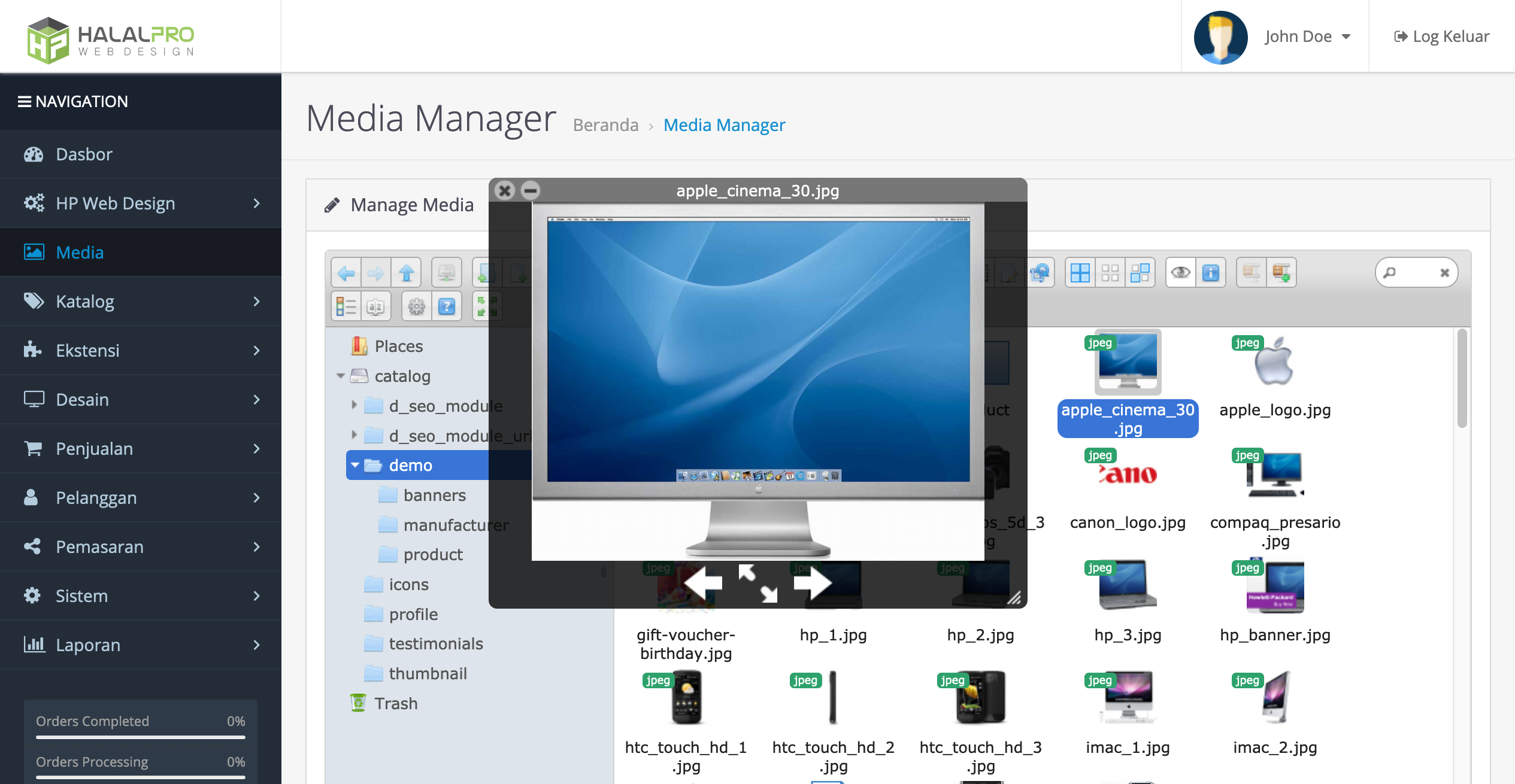 Useful preview image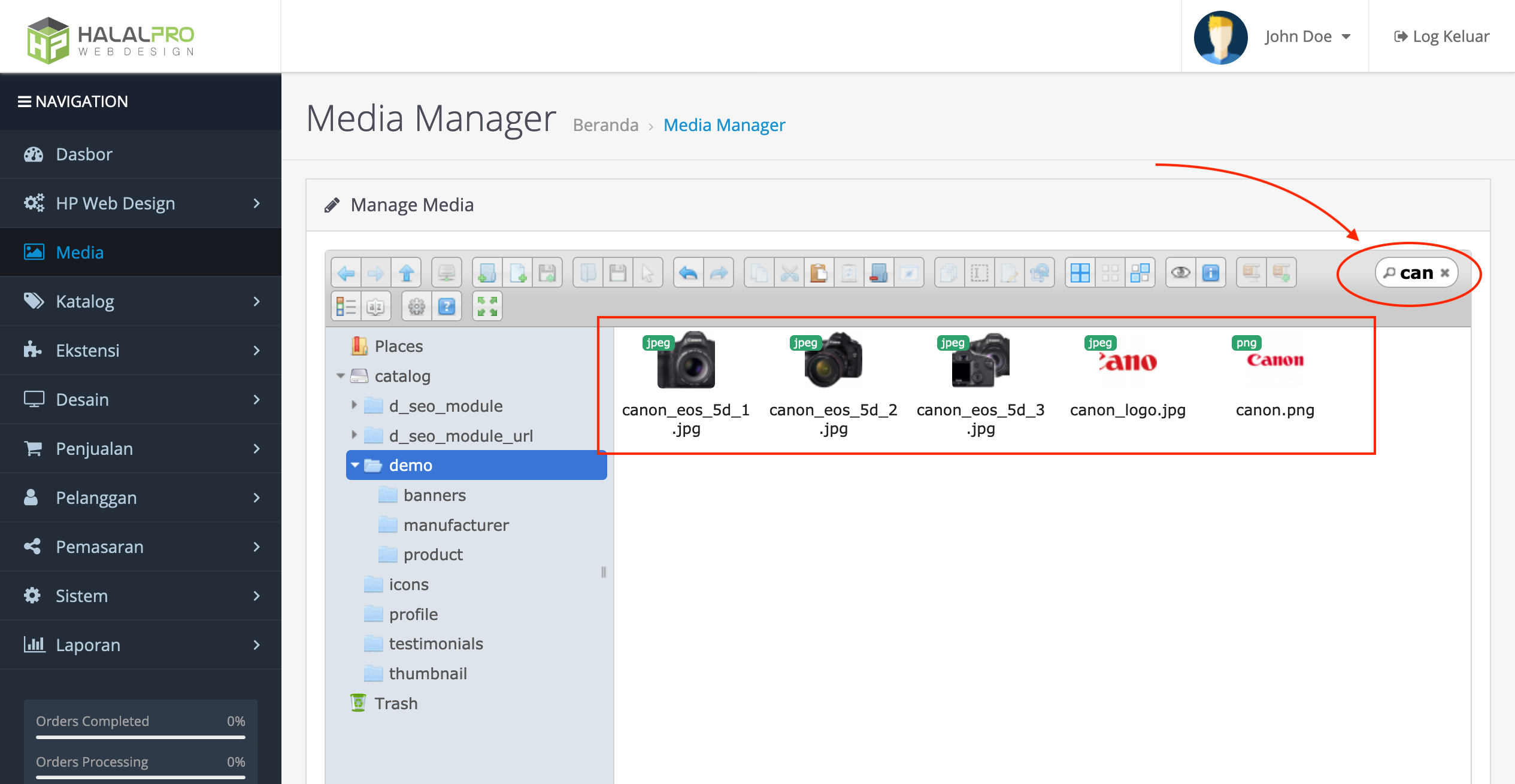 Search with various filter features that help find files
File Media Manager OpenCart
FREE INSTALL!
Every OpenCart extension you bought is automatically included with FREE installation service.
Specification
License

Single Domain License


Compatibility

3.0.3.7, 3.0.3.6, 3.0.3.3, 3.0.3.2, 3.0.3.1, 3.0.3.0, 3.0.2.0, 3.0.1.3, 3.0.1.2, 3.0.1.1, 3.0.0.0


Documentation
Multi-lingual Support

YES

Multi-store Support

YES

Override Core Files

NO
Every purchase of an OpenCart module at HPWD you automatically get:
Free updates forever

Free installation on your OpenCart website




Technical support up to 12 months




See technical support terms: Support Policy