Change Language Setting to Indonesian in OpenCart is generally very simple.
But first we must have the Indonesian language package.
It should be noted that before installing Bahasa Indonesia, make sure the language pack is valid according to the version of OpenCart you need. Otherwise, a language error will occur.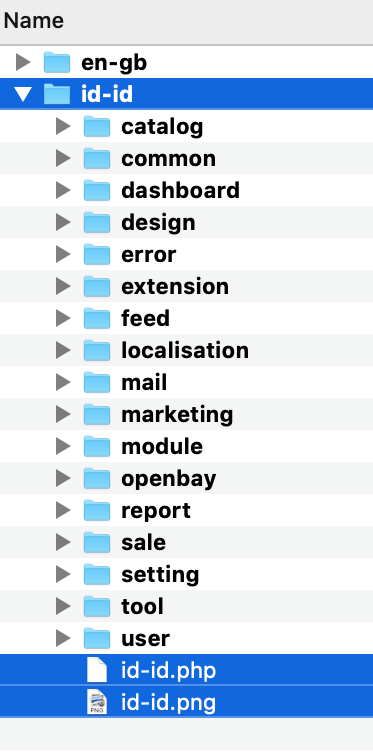 Although it won't break the OpenCart installation, it will interfere with the user experience because the language variables has difference structure. Because specifically OpenCart version 3 has a special variable writing.
If you don't want to do the settings, you can use: OpenCart Premium Service from HPWD. You not only get Indonesian language settings, but also the best setup for OpenCart Online Store and at the same time optimize your online store.
Otherwise:
Prepare the Bahasa Indonesia language pack.
If you don't have the language pack of Bahasa Indonesia, you can download it for free: Bahasa Indonesia OpenCart Module.
Install and Setting Bahasa Indonesia
After that, you can run the installation. There are 2 installation options, the first is to install via the extension installer. Or if you are having problems with it you can use FTP or upload using File Manager on Cpanel.
Pre Install
For Bahasa Indonesia language installation on OpenCart 3.0.2.0 or a newer version of OpenCart 3, a bug fix must be made first.
Please download and install the following modules: Base Theme Modification OpenCart.
1. Login to the admin page.
2. Upload by access: Extension → Installer.
3. Upload the Base Theme Modification module that you downloaded above.
4. Refresh modifications by accessing: Extension → Modification. Click the refresh button on the top right corner.
Install and Setting Bahasa Indonesia
For installation and setting Bahasa Indonesia on OpenCart, please follow these steps:
1. Login to the admin page.
2. Access: Extension → Installers.
3. Upload the Bahasa Indonesia language pack module that you downloaded above.
if you don't have a modificator file, you don't need to refresh the modification.
4. Access System → Localisaton → language. Click the Add Language button. On the Add Language Page the settings are as shown in the following image.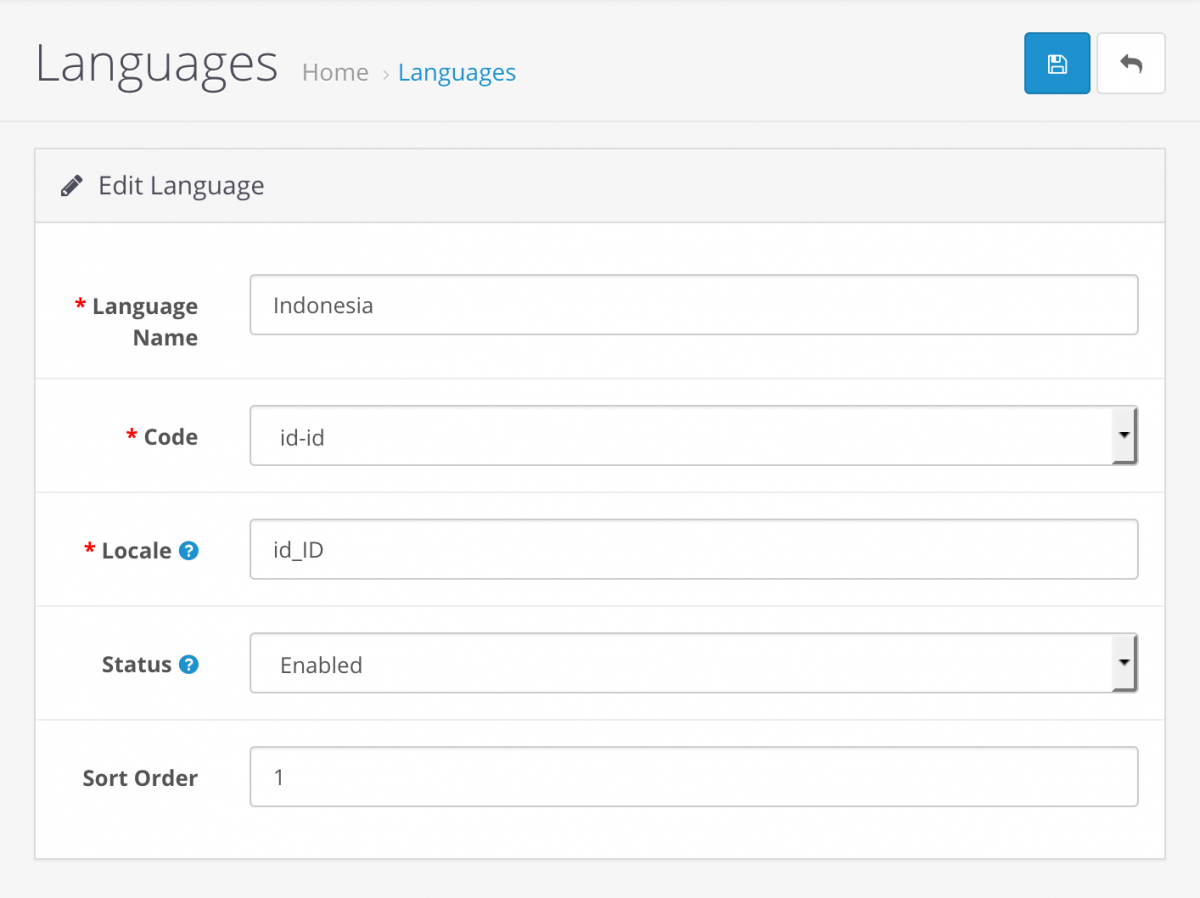 5. Setting the default language for the front page and the admin page in Bahasa Indonesia.
Access: System → Settings. Edit Store. Select the Localization Tab.
Select Bahasa Indonesia in the Language and Administration Language columns.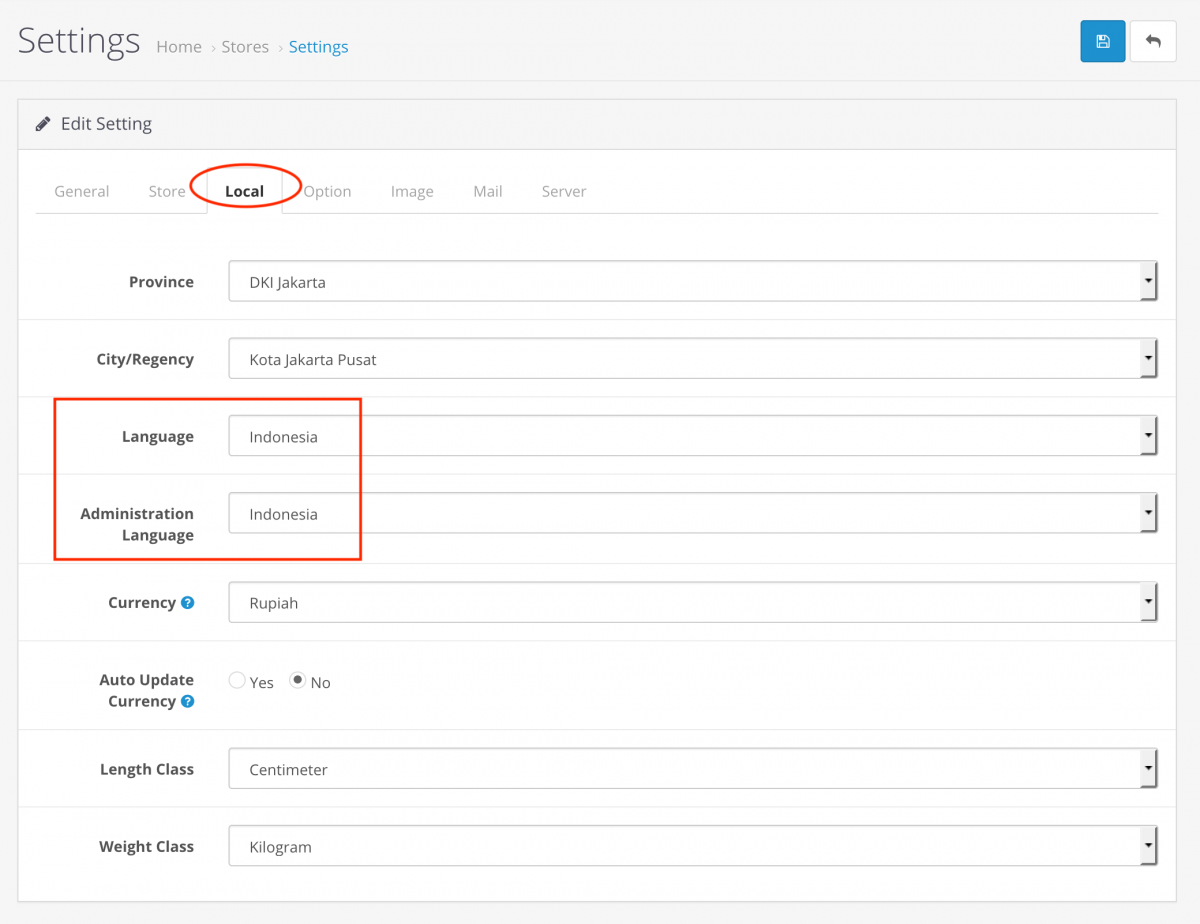 Done.
Now you have set the Bahasa Indonesia in OpenCart.
Please see the changes on the front page. Automatically there will be a choice of language.
That's the tutorial for setting Bahasa Indonesia in OpenCart. May be useful.