29 Nov
We will share about How to use the Marketing and Affiliate features on Opencart. One of the benefits of this feature is that it can increase sales. Okay, I will explain How Marketing Works in Opencart.
You can access Marketing → Marketing.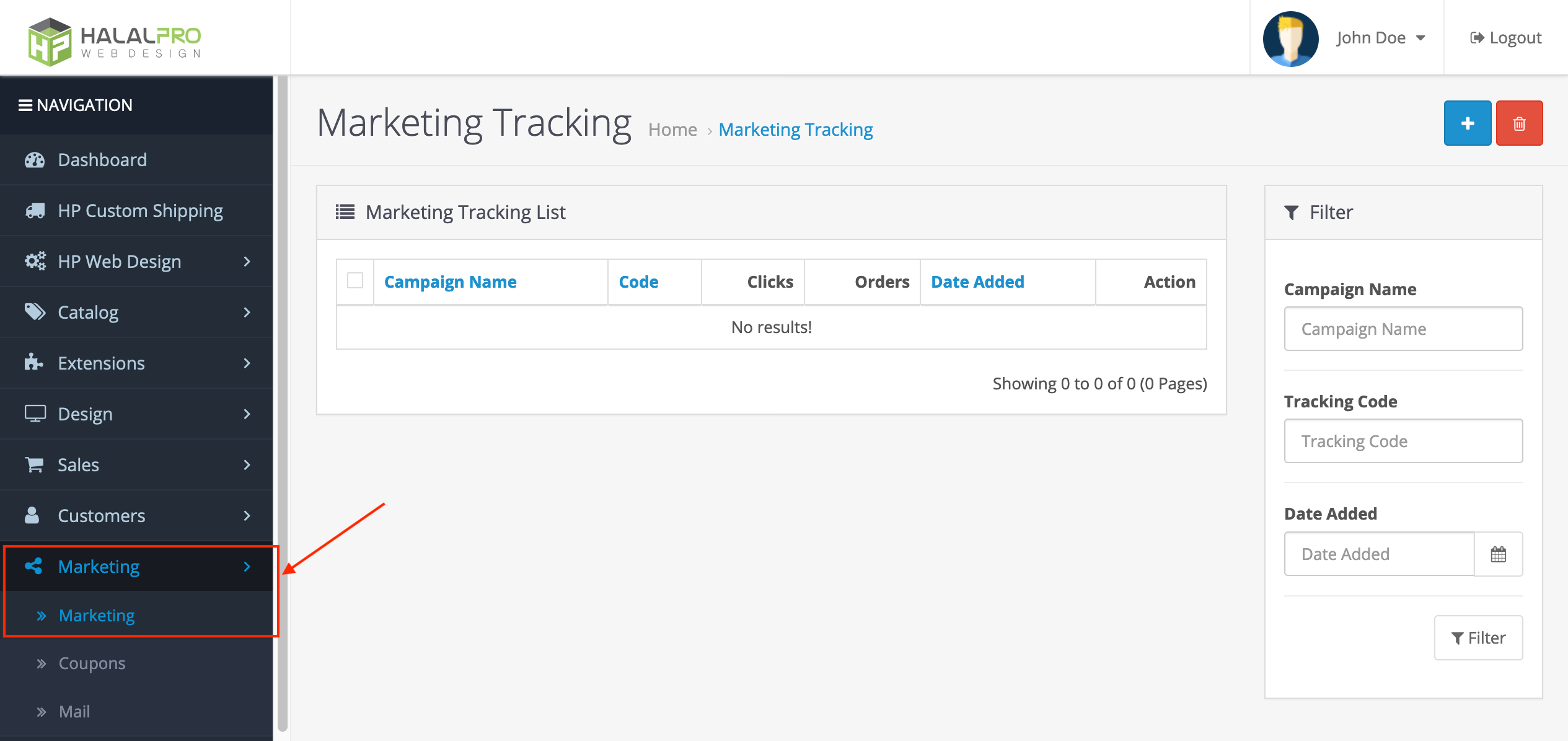 First, you will see is called Marketing Tracking. On this page, you can track and search for campaigns that you have added. To add a campaign, you can click the Add button in the top right corner.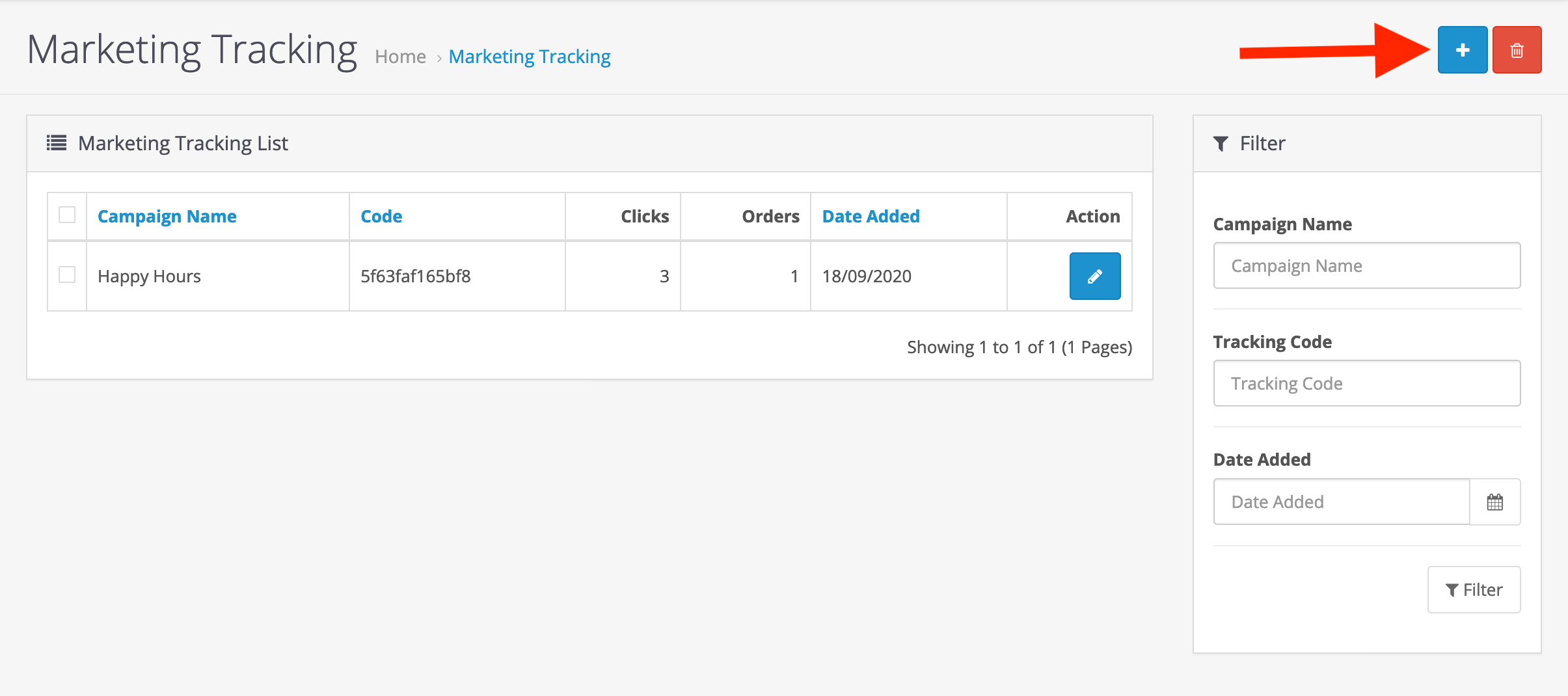 Then you will see with a display like below, the Campaign Name and Campaign Description sections need to be filled in, for other sections just ignore them.
Campaign Name : Filled with the name of the campaign.
Campaign Description : Filled with a description of the campaign.
Tracking Code: For this part just ignore it.
After that you can copy the link in the Examples column you can use both. You can share on social media or use the link as an advertisement.

After the link is distributed, we can see the existing reports, how many times the link was clicked and how many times there were customers who ordered. The number of Orders is calculated based on the Complete Order Status setting, the settings are in the System → Settings → Options Tab.

After know how Marketing works on OpenCart, we will discuss how Affiliate works on OpenCart.
First thing to do is register as an Affiliate, the Affiliate menu can be accessed in the footer, click Affiliate.

Next register as an Affiliate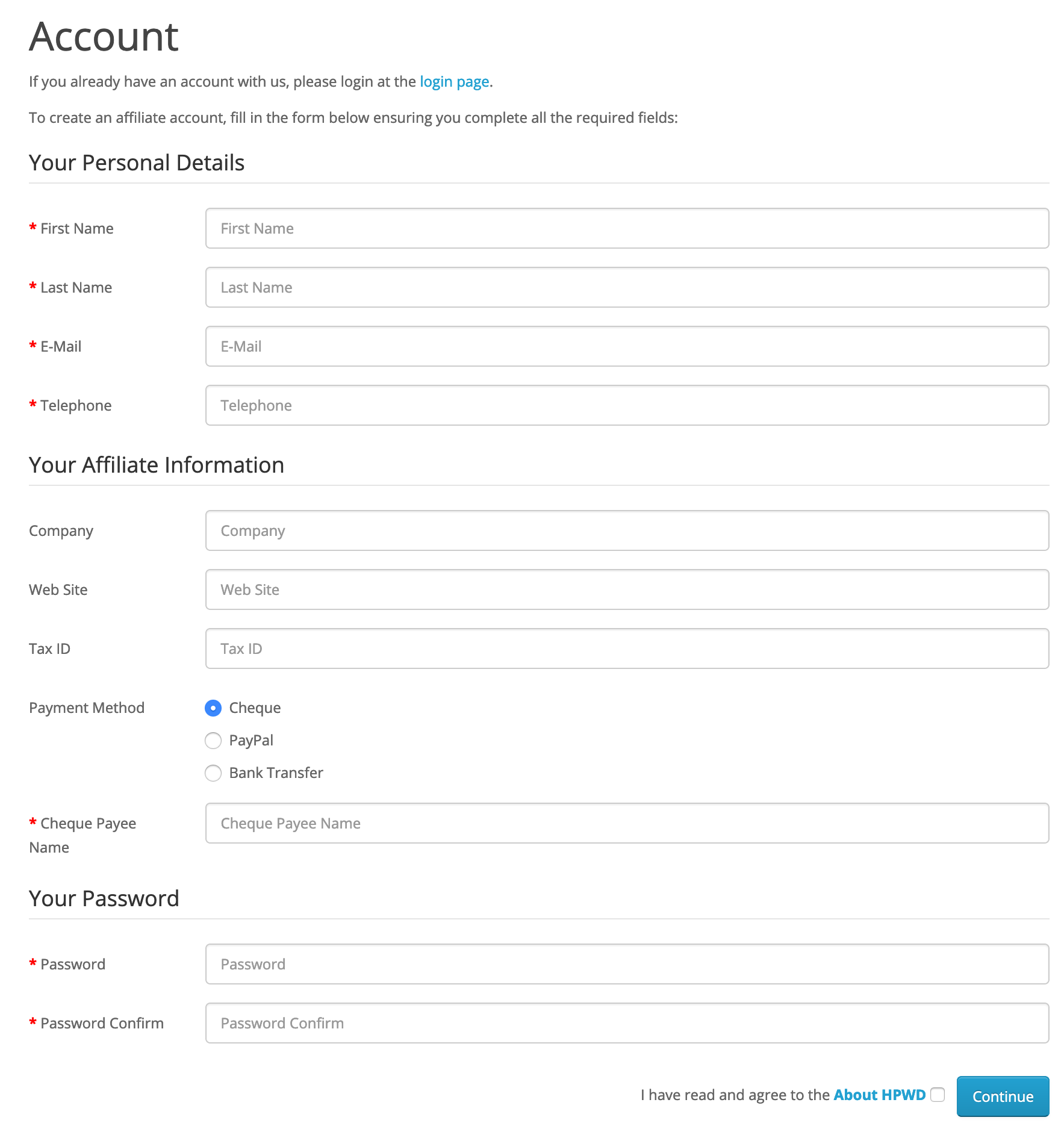 Complete the registration form and complete registration
If you have finished registering as an Affiliate, login as an Affiliate on the previous page as when registering as an Affiliate. After that, enter the Account page menu, there will be a My Affiliate Account menu.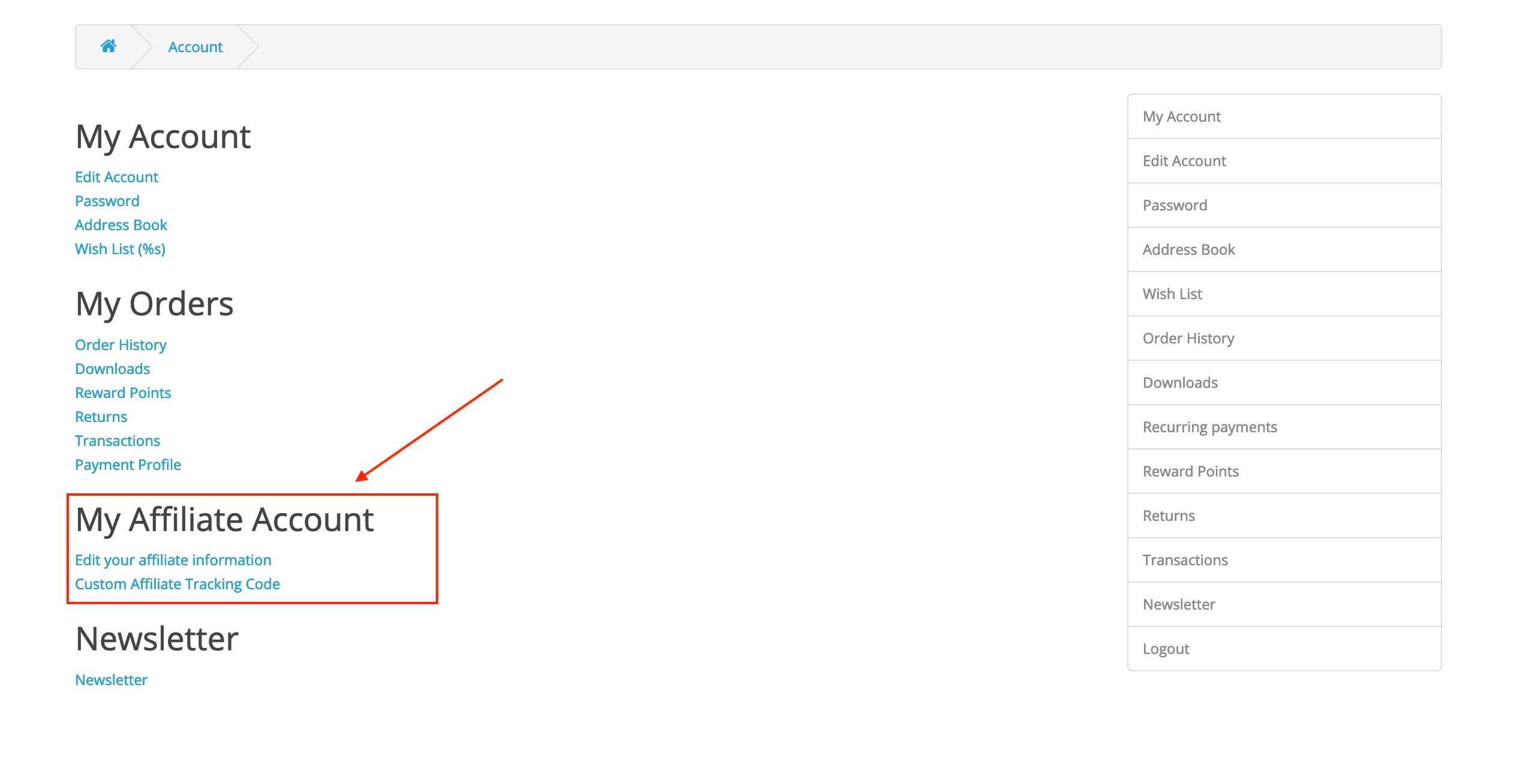 We will only focus on the Custom Affiliate Tracking Code menu.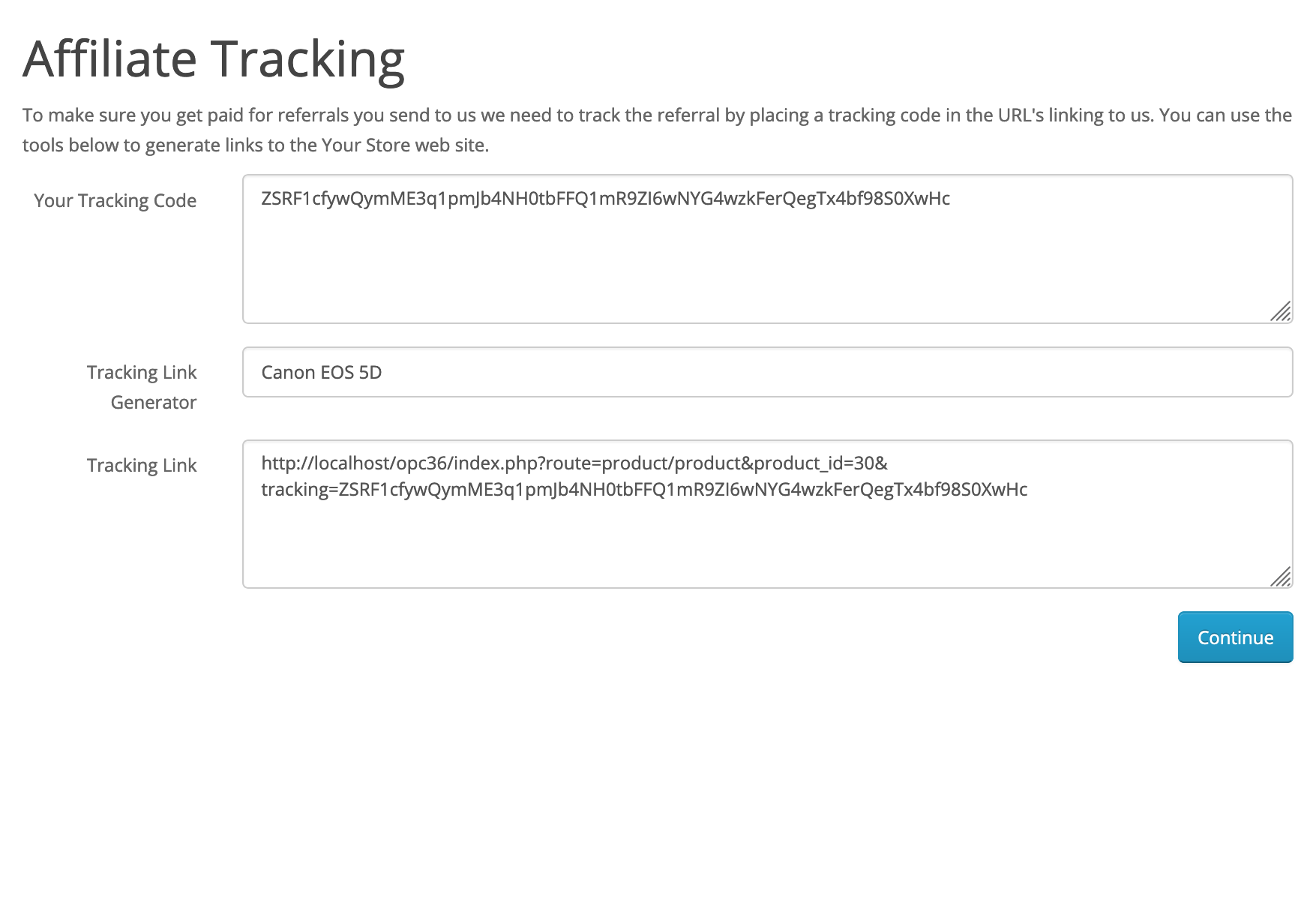 When you enter the Custom Affiliate Tracking Code menu, you will get the image above.
Your Tracking Code: Tracking code for affiliates. Just ignore it.
Tracking Link Generator: Select the product for which the link will be generated.
Tracking Link: After selecting a product in the Tracking Link Generator column, an affiliate link will appear for that product.
After that, you can share the link on social media or other places.
If someone orders a product through that link, the owner of the affiliate link will get a commission. To give a commission, you can open an order info, click add in the Option Column.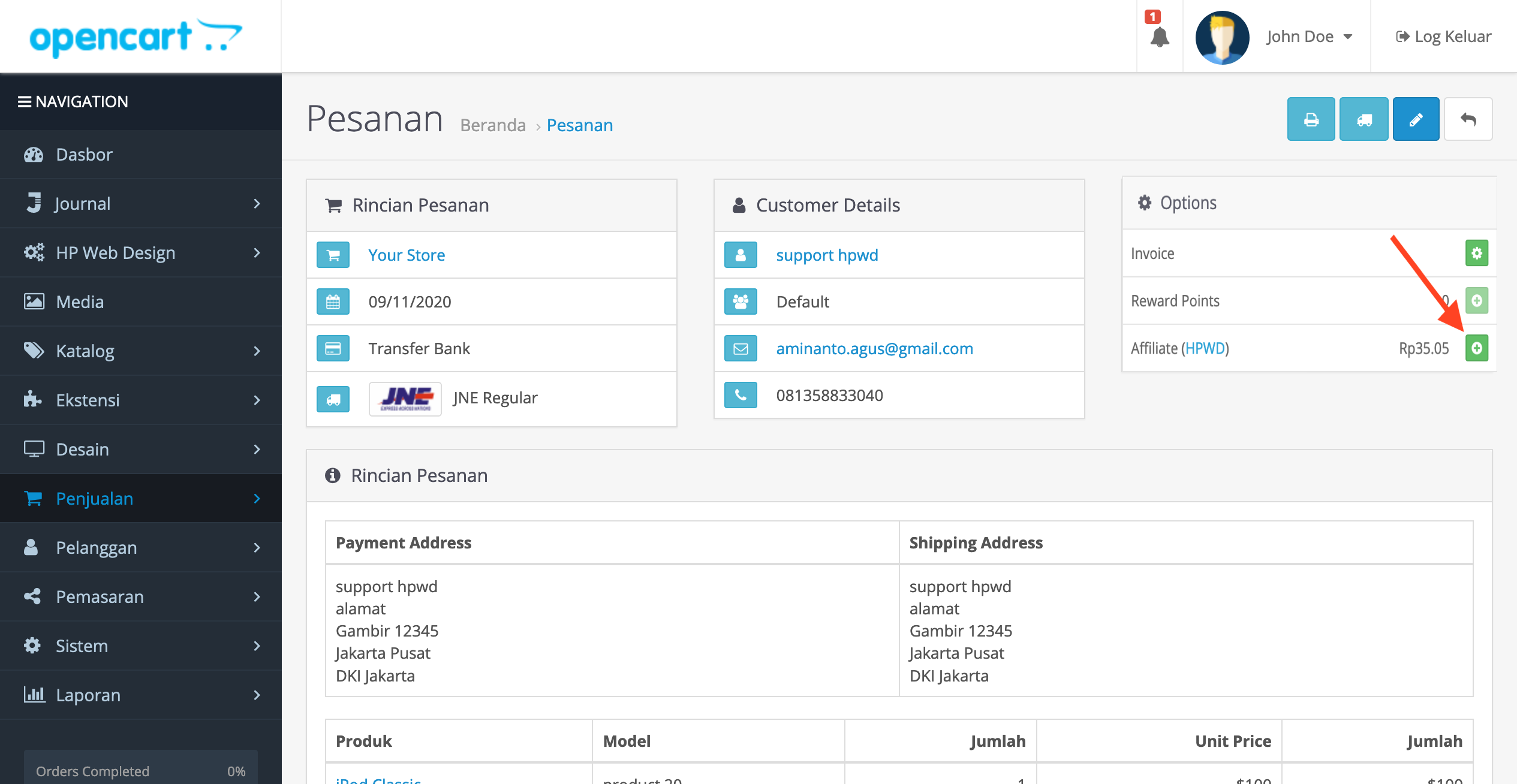 Click the Add Commission button as indicated by the arrow, then the affiliate owner will get a commission from selling the product. Can be seen on the Account page menu My Affiliate Account > Your Transactions.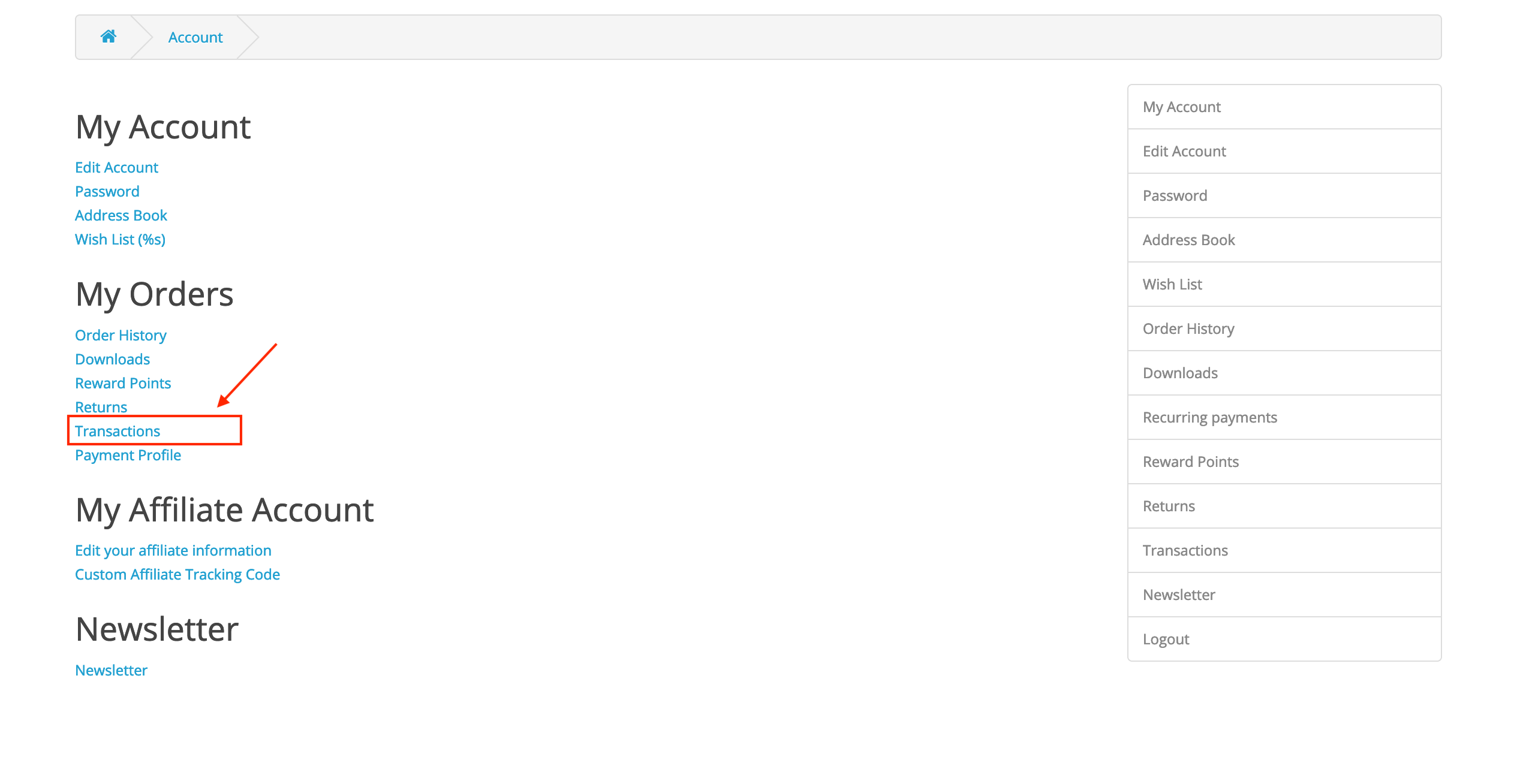 It will display the commission that has been obtained from the affiliate link.

But, right now, the withdrawal is still manually by contacting the admin.
That's how Marketing and Affiliate work on OpenCart, hopefully it's useful.