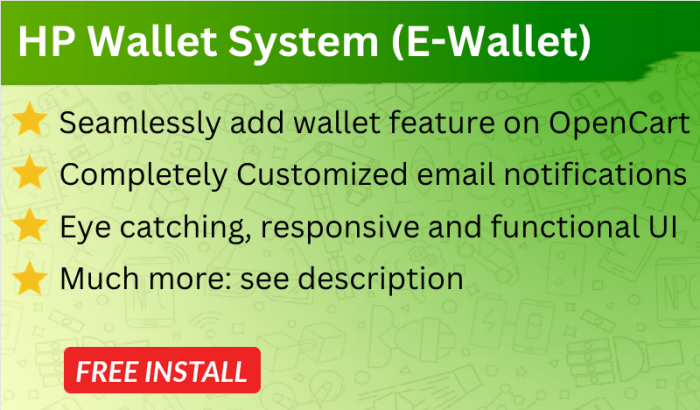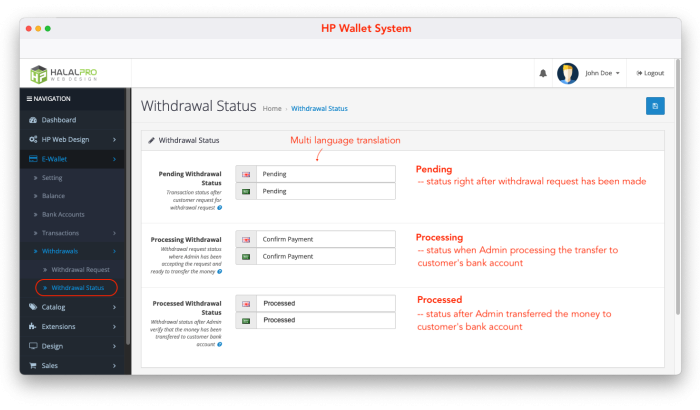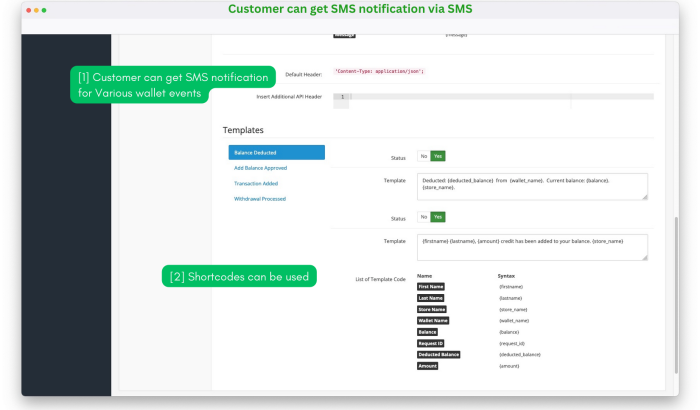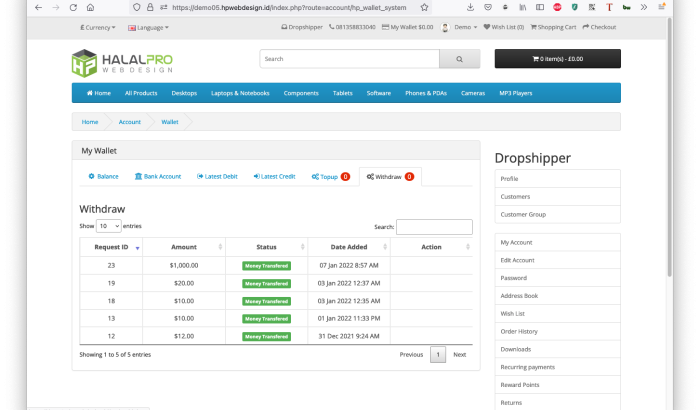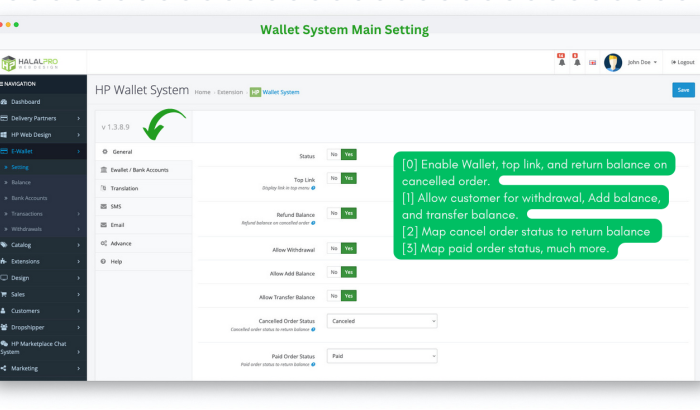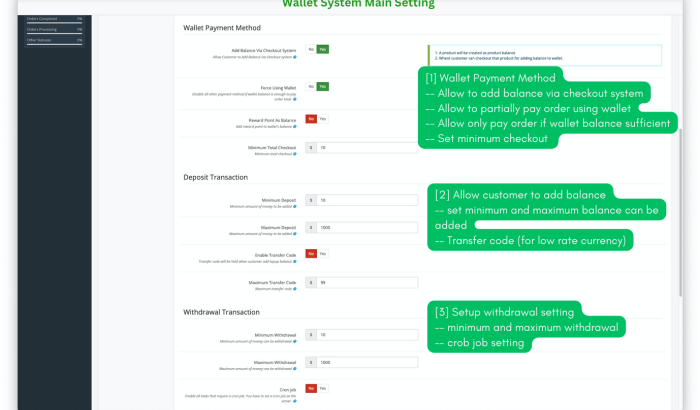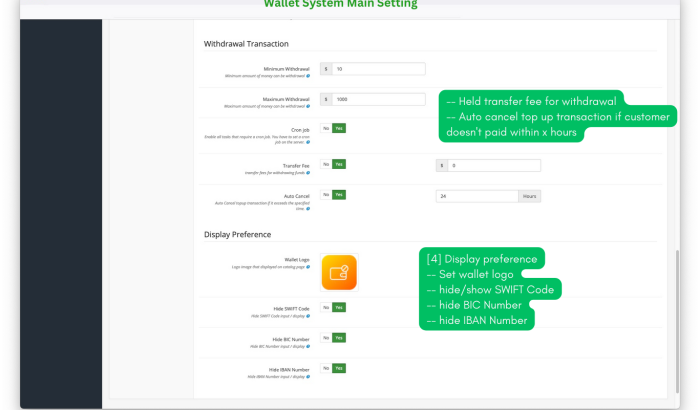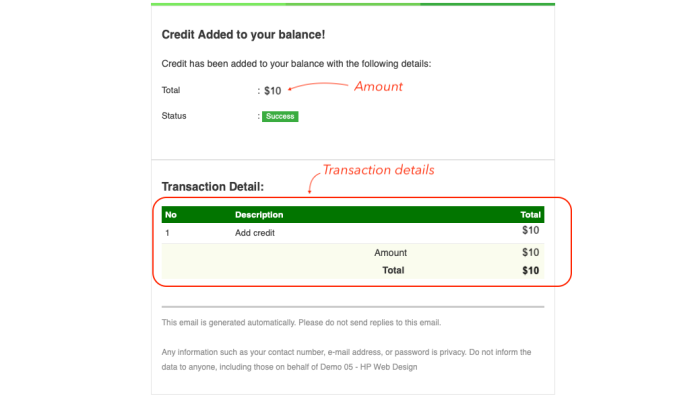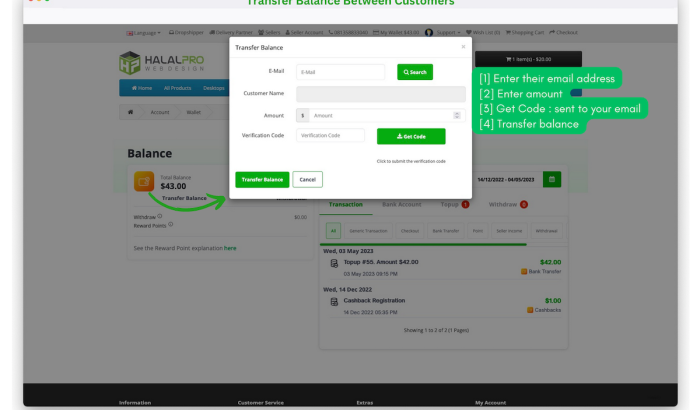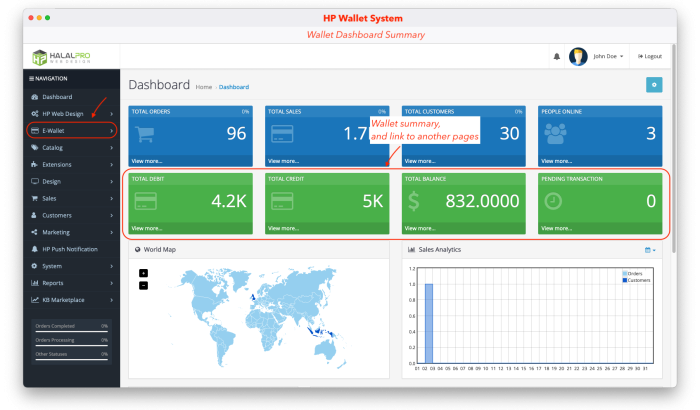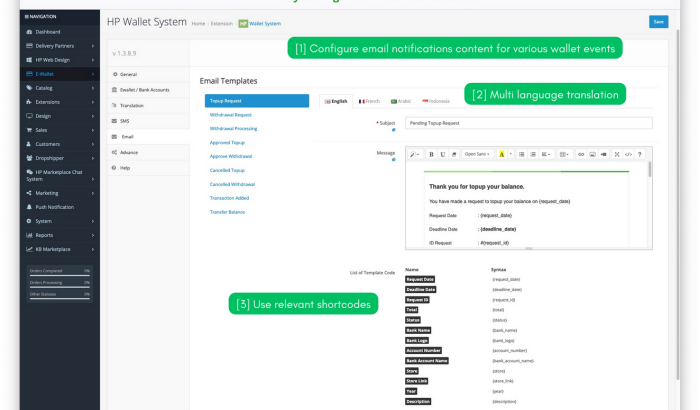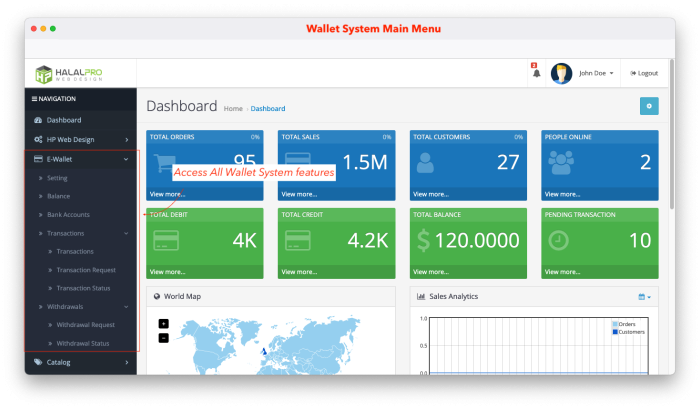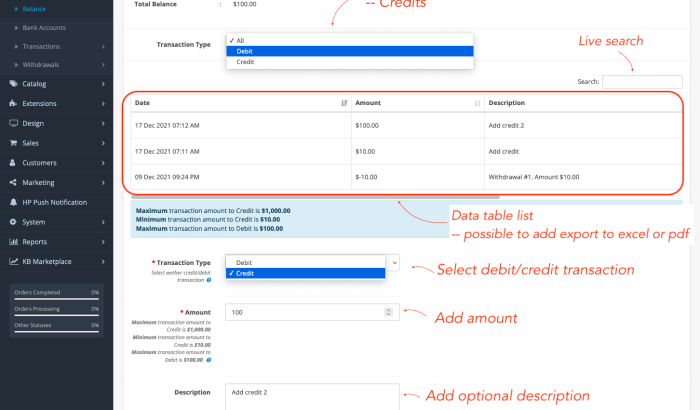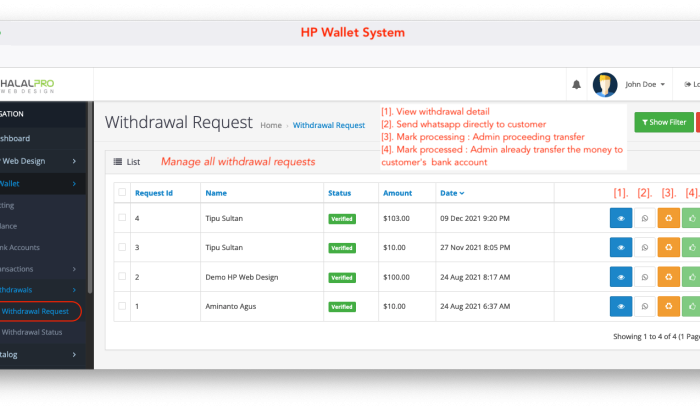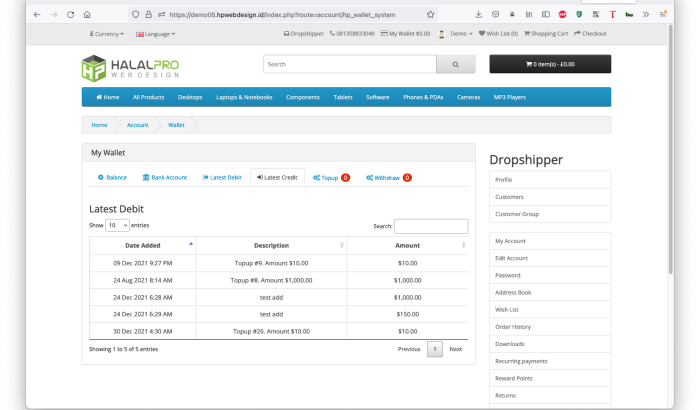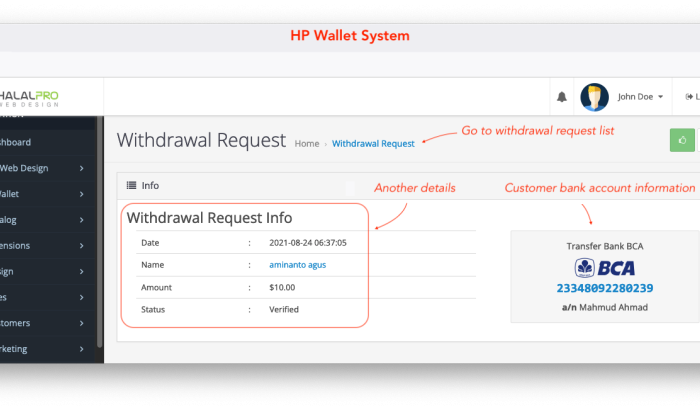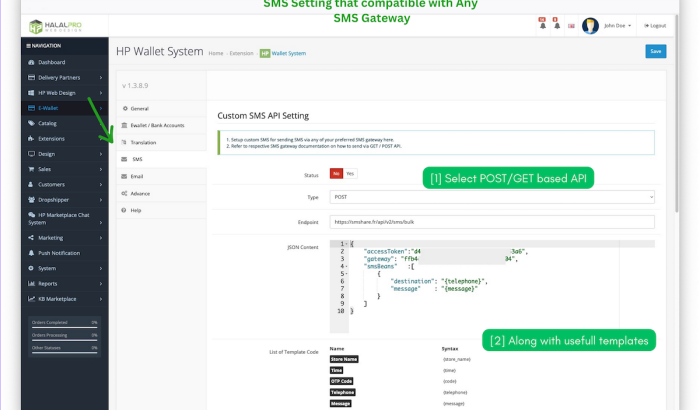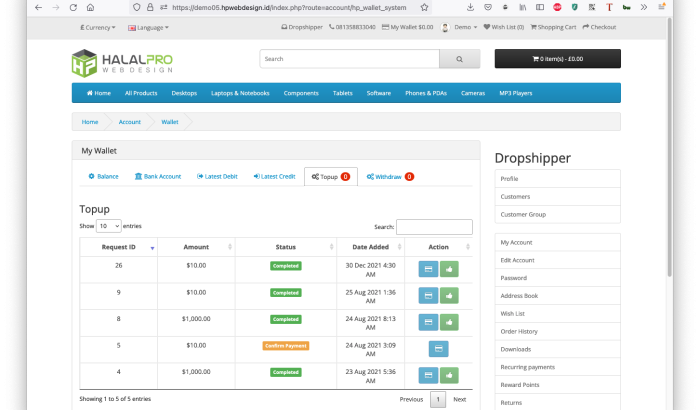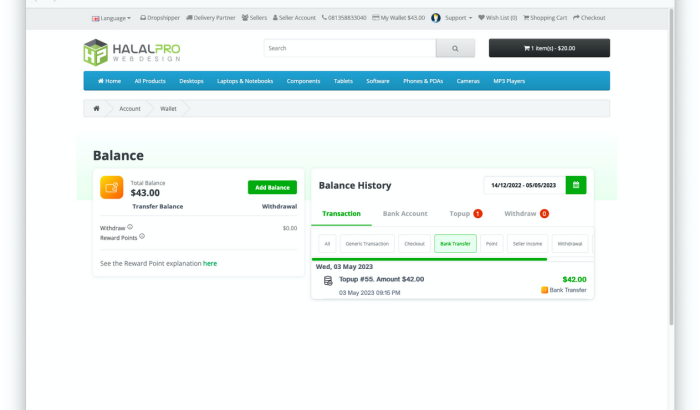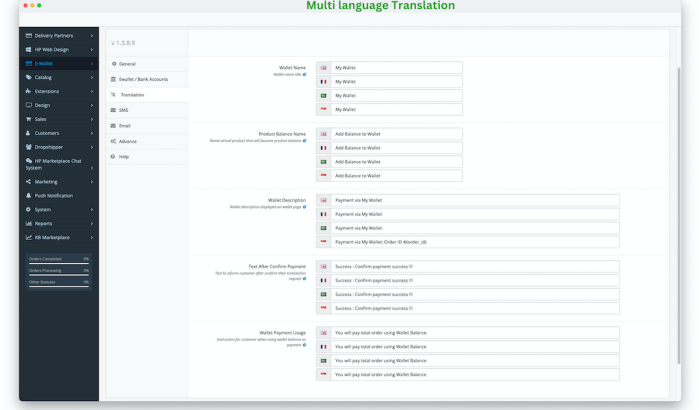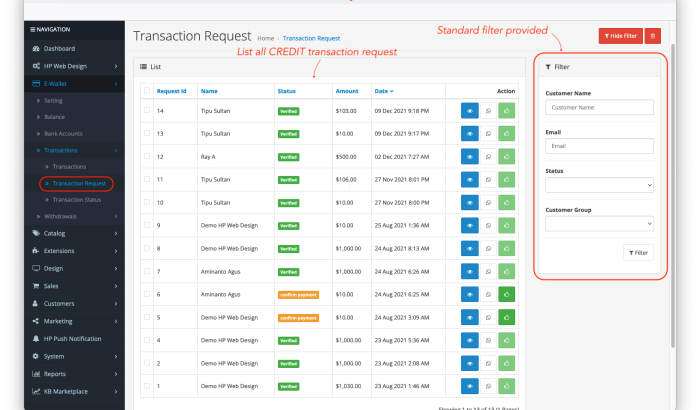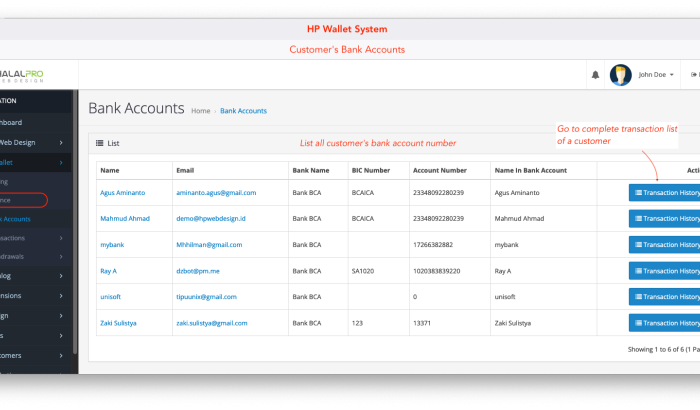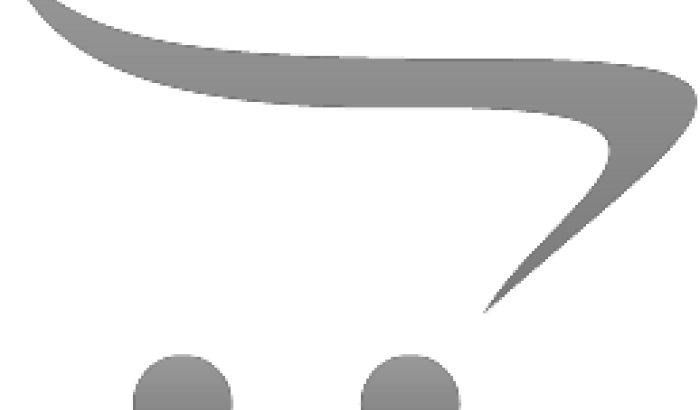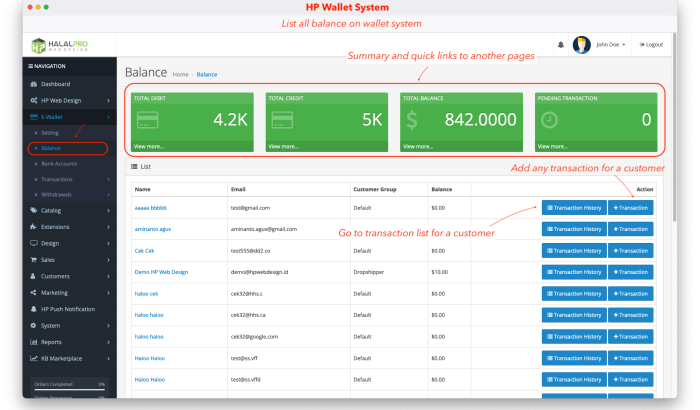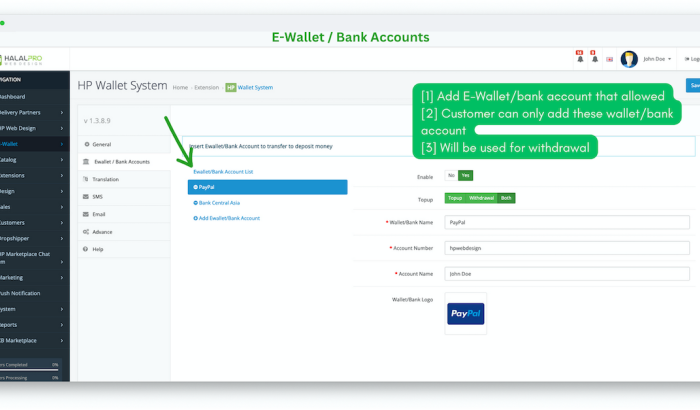 -27 %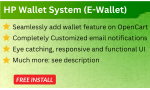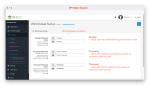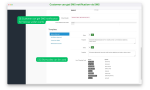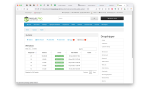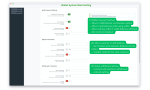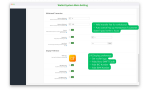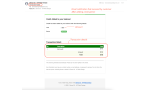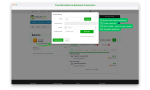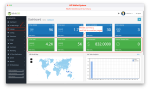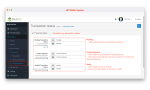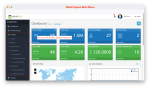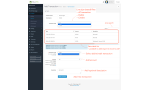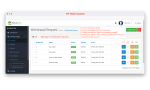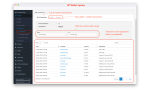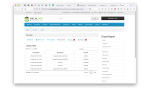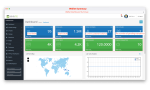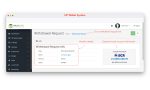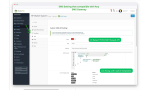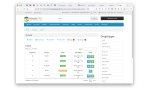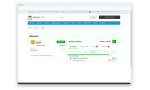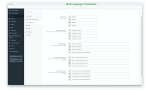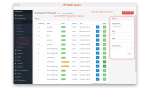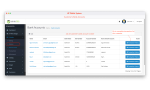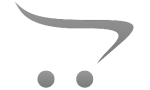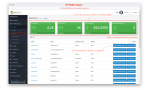 Smart E-Wallet System OpenCart
HP Wallet System is an extension that will act as digital wallet features on your opencart online store.
The digital wallet can be used to store customer's balance
Balance can be user for any purchasing purpose and cashbacks to customers
Customers can add withdraw balance : complete management provided by wallet
Complete notificaiton features both via sms and email regarding payment information and balance changes that will be sent to customers.
Several urgent features that ideally exist on digital wallet also has been added.
See more for description.
Concept Smart E-Wallet System OpenCart
The main goal of this extension is to added ewallet feature in opencart store. making it easier for customers to make payments.
The extension contains 2 main features:
1. E-wallet Transactions
Allow customer to top up ewallet balance and then use the ewallet as payment
Customers can also withdraw money to a bank or other account, simply by making a withdrawal request
2. Additional email and sms notifications
every time there is a change in the ewallet balance, the customer will receive an email or SMS notification
Key Features Smart E-Wallet System OpenCart
There is a feature to only use a digital wallet if the digital wallet balance is sufficient to pay for the order.
Customizable minimum and maximum top up and balance withdrawals.
There is a transfer code to make it easier when confirming payment.
Add payment methods to top up the balance as needed both via bank transfer of well know existing digital wallet transfer like paypal.
Customer can add balance using checkout system : where it will allow your customers to add balance via existing payment during checkout : including your local payment gateway if you already had.
There is a notification feature via sms and email regarding payment and balance information that will be sent to customers.
There is a special page for customer balance management.
There is a special page for transaction management and transaction history.
Customer can transfer balance between them
Points that can be added as balance
Categorization of balance usage and balance source. Eg: from top up, withdrawal, cashback, etc.
Semo notable features explained as follow:
Previews
1. Wallet Customer Dashboard
Eye cathing mobile friendly design dan convince your customer :)
Add balance, withdrawal, transfer balance, list newest transactions, grouping transaction, add/edit bank accounts, filter by date, etc.
Experience the wallet extension. Click Frontend demo.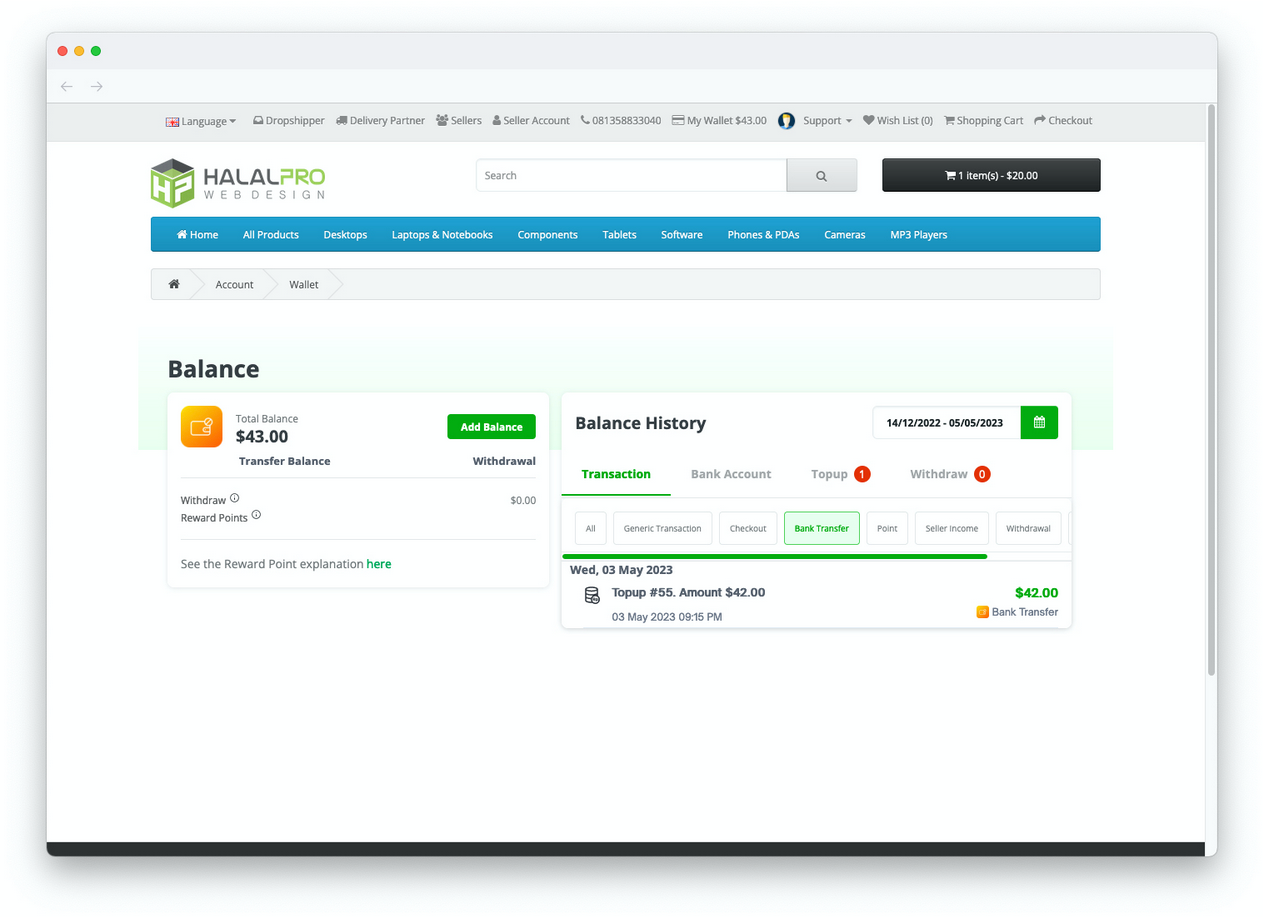 2. E-Wallet System Dashboard on Opencart Front Page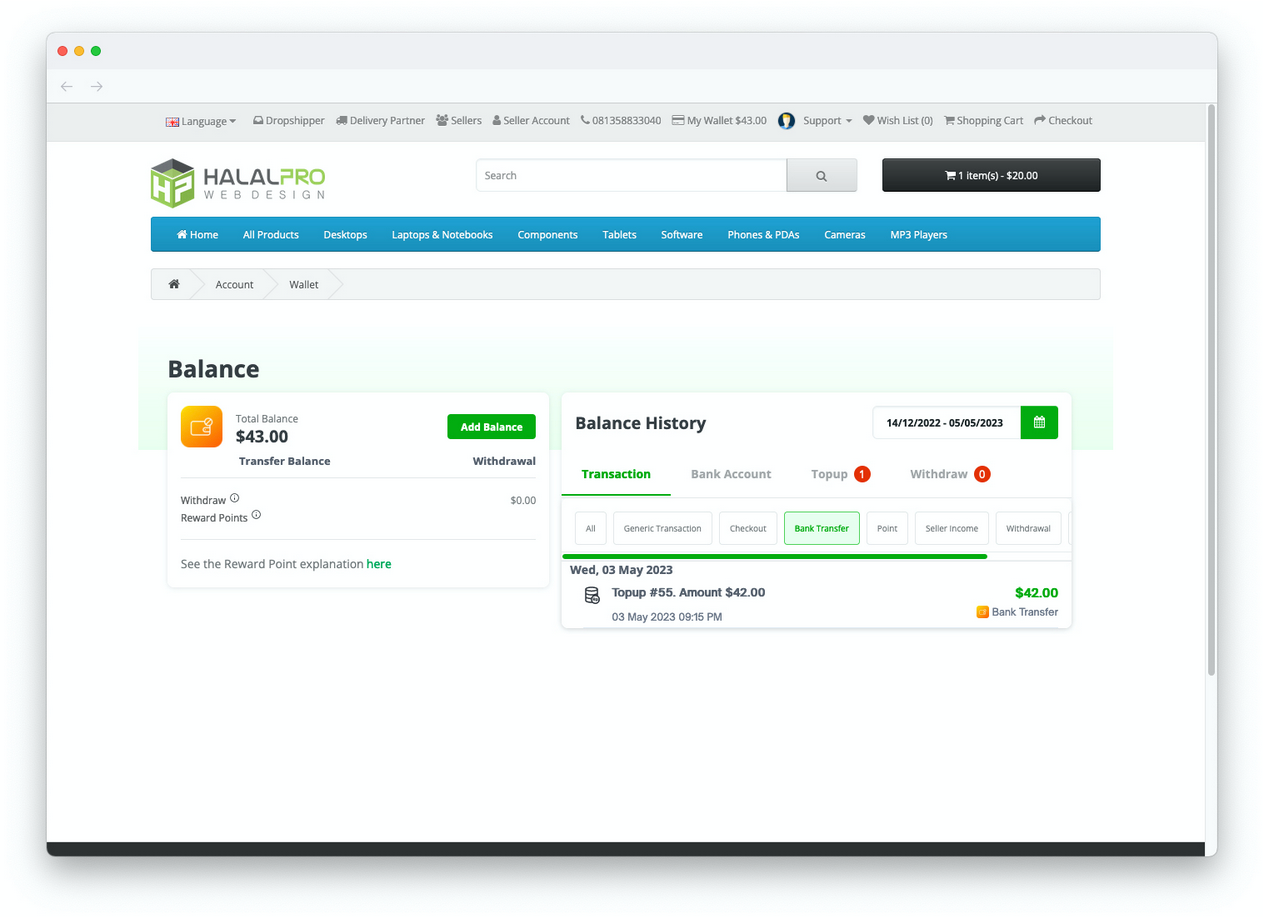 3. Customer Bank Account Information on Opencart Wallet System
4. Edit Bank Account Customer on Opencart Wallet System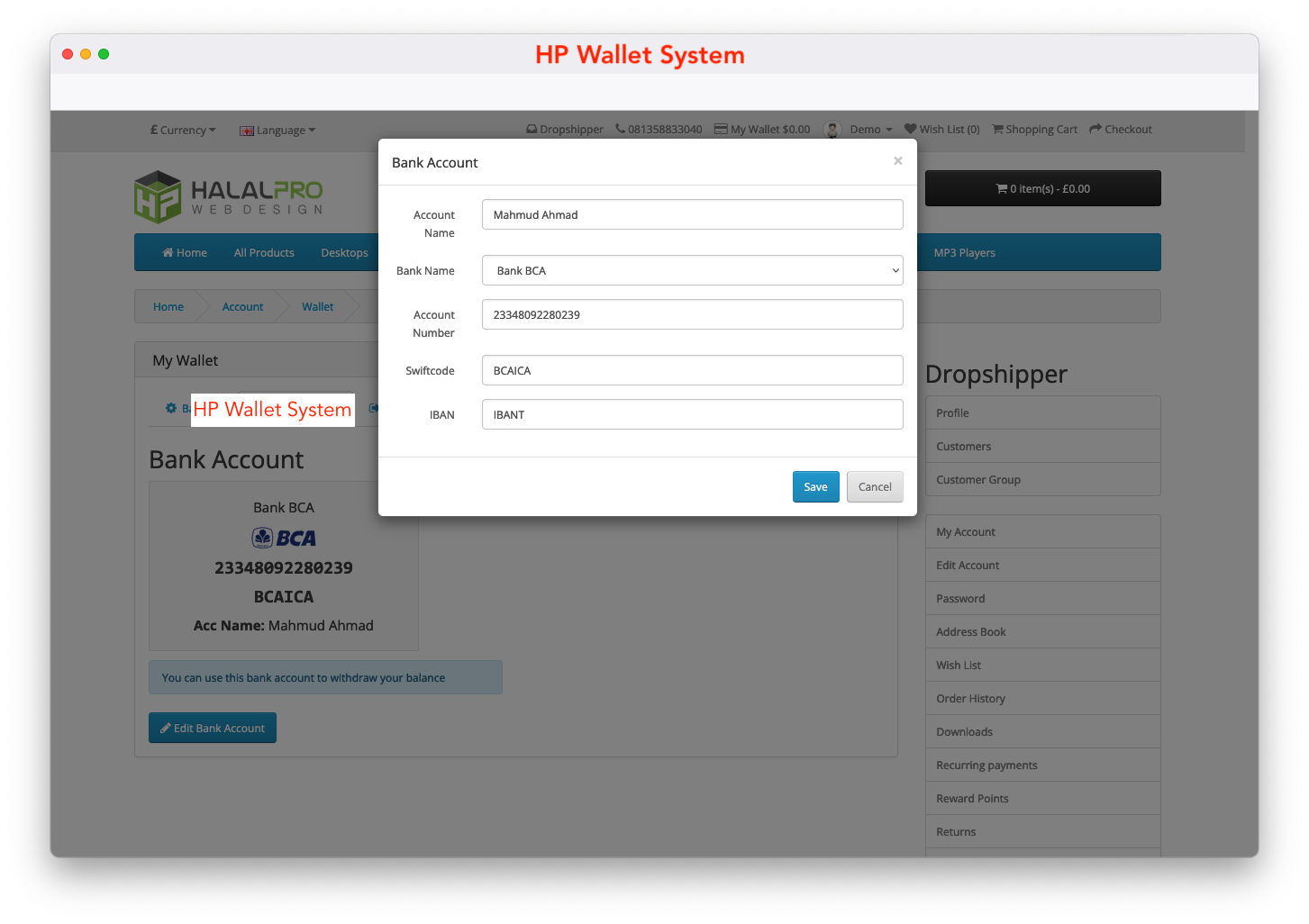 5. Add Balance via Checkout System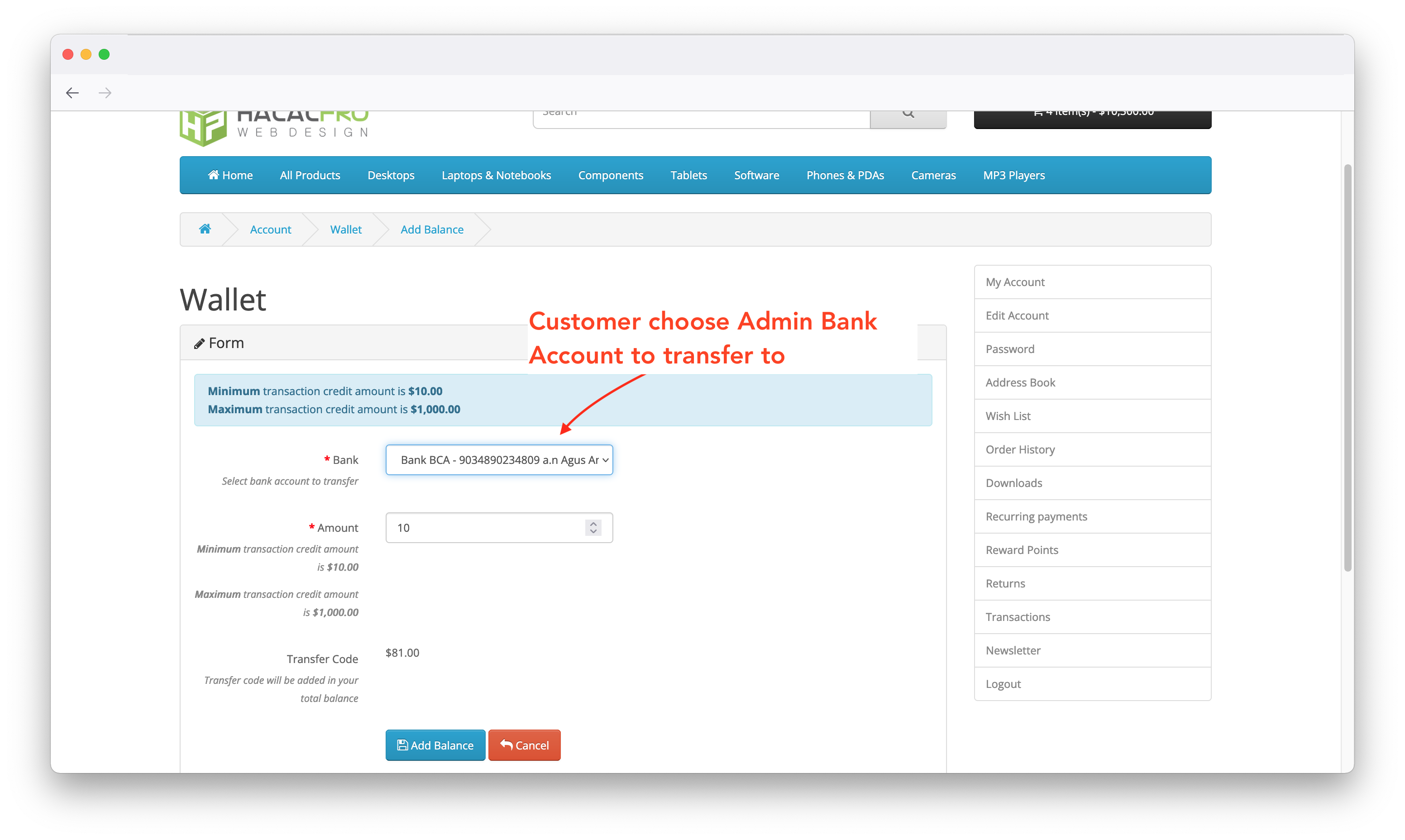 6. Transfer Balance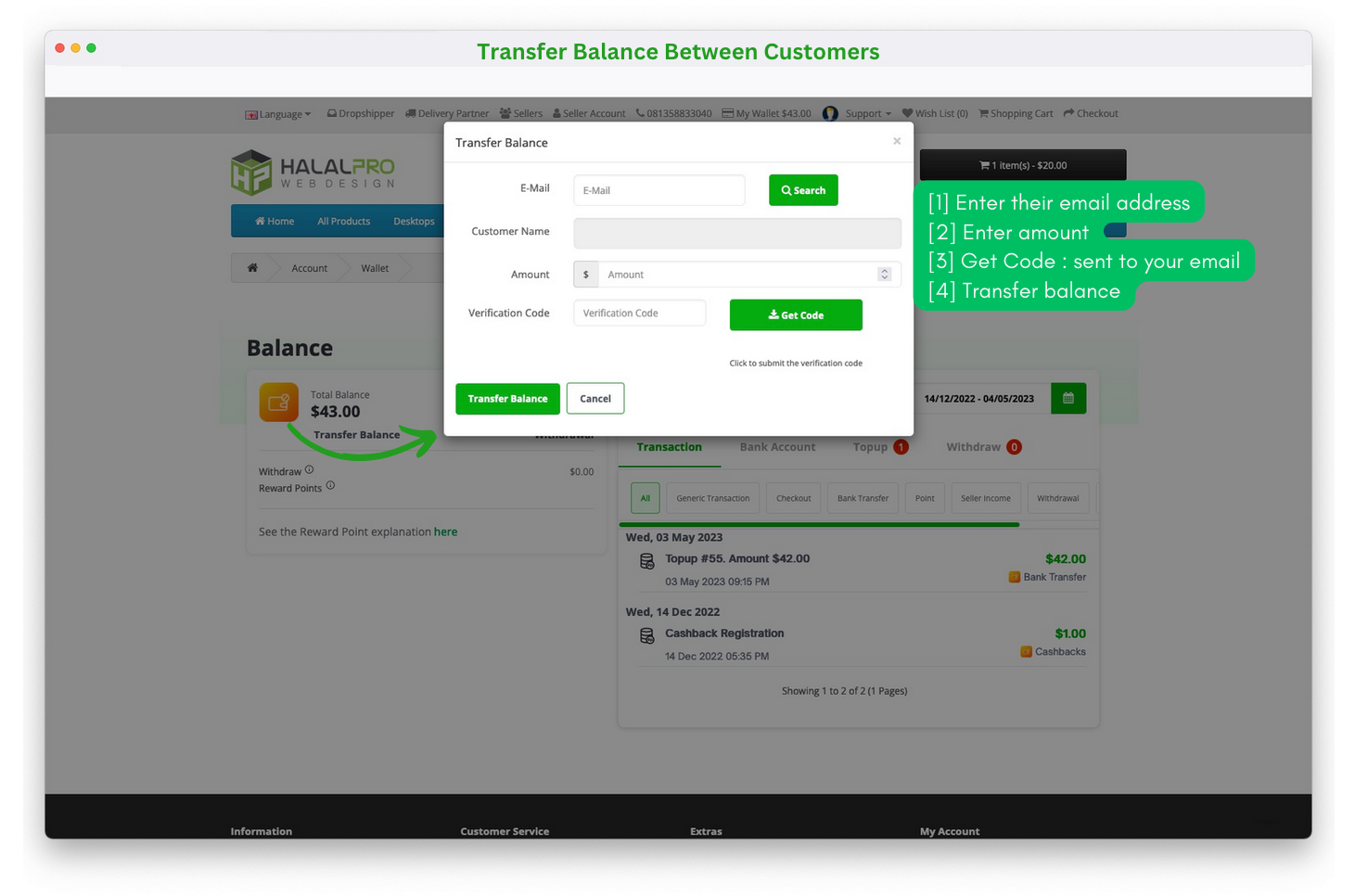 Wallet Settings and Management Pages
7. Wallet System Main Menu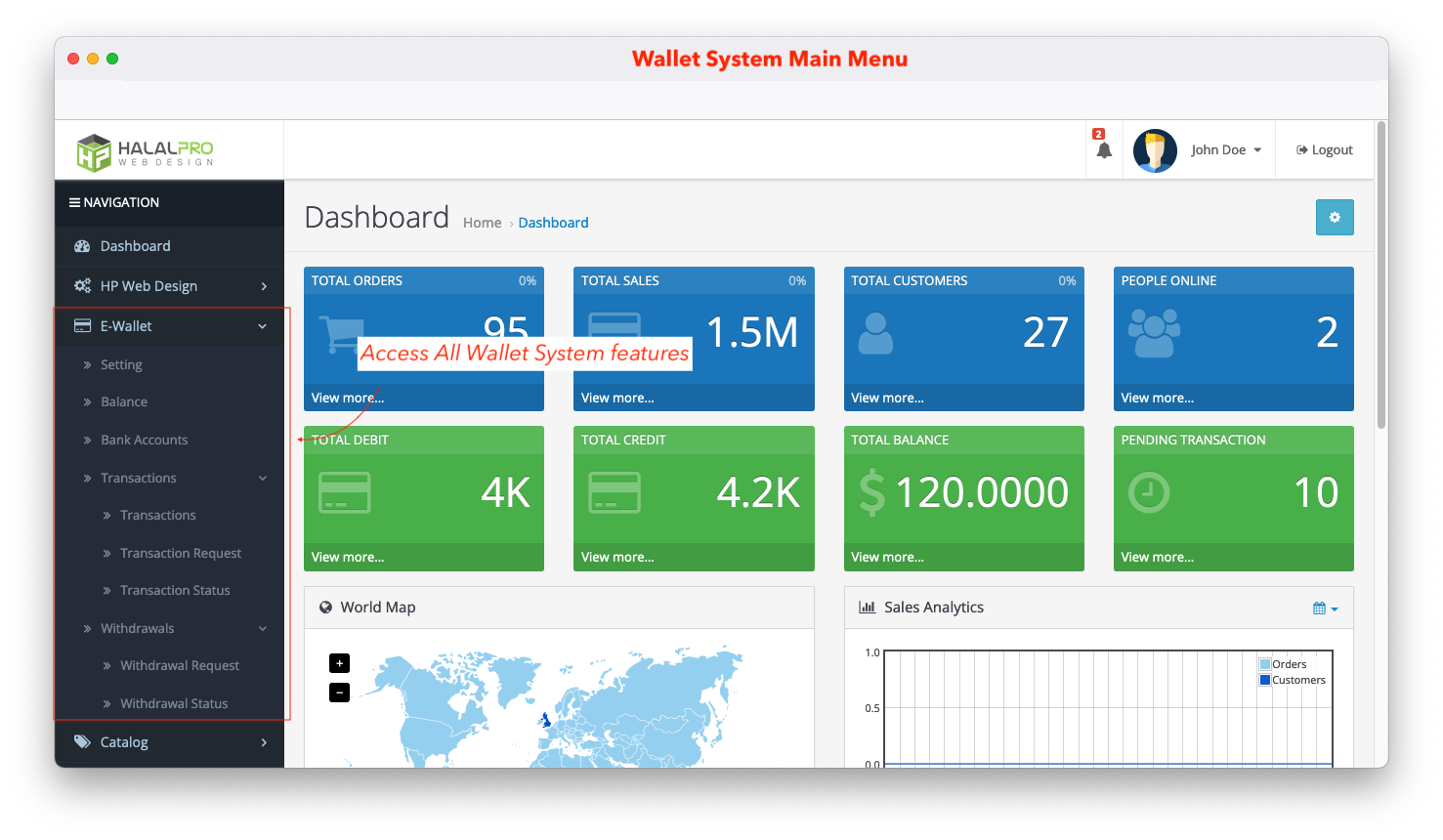 8. Wallet Information on Dashboard Page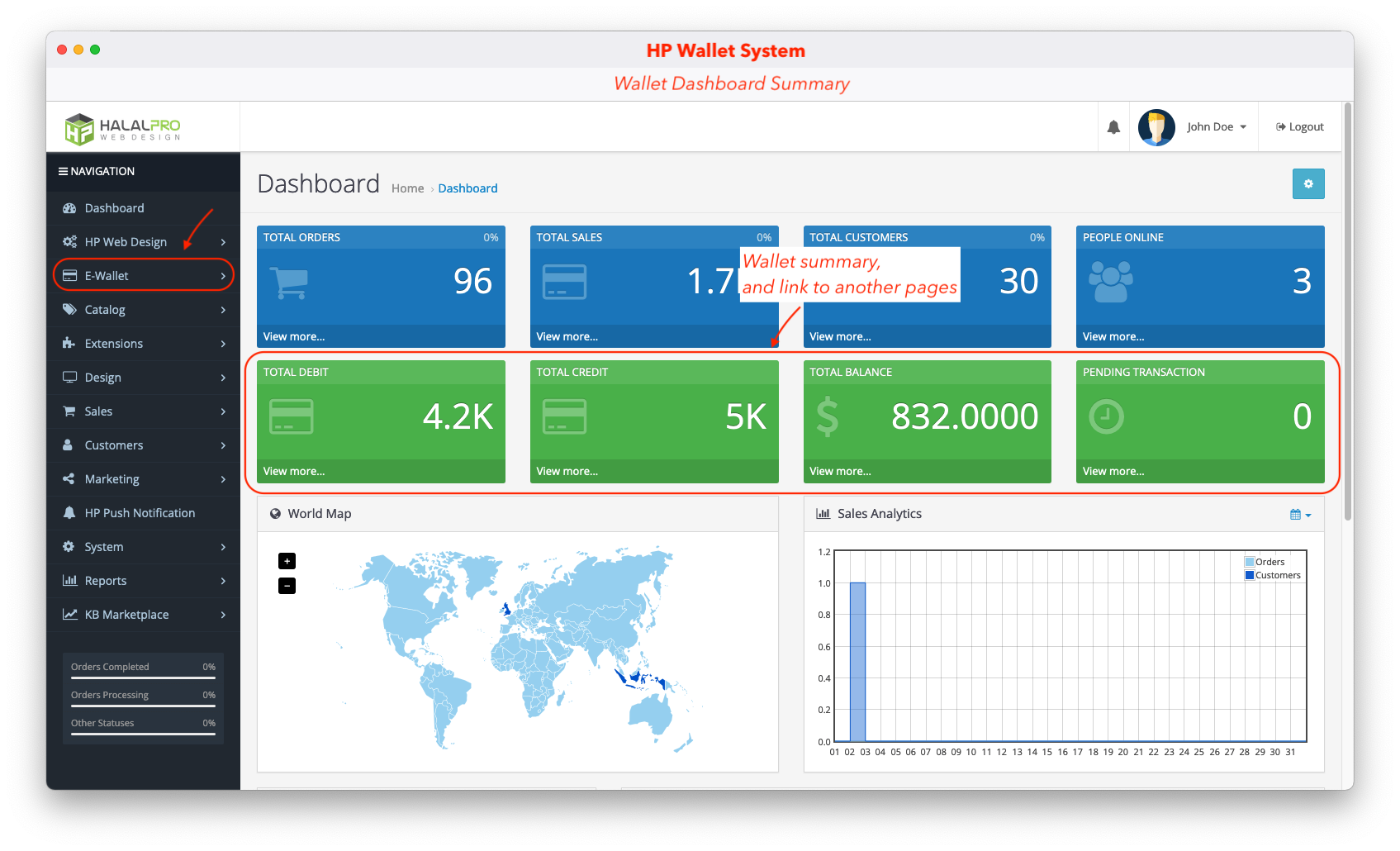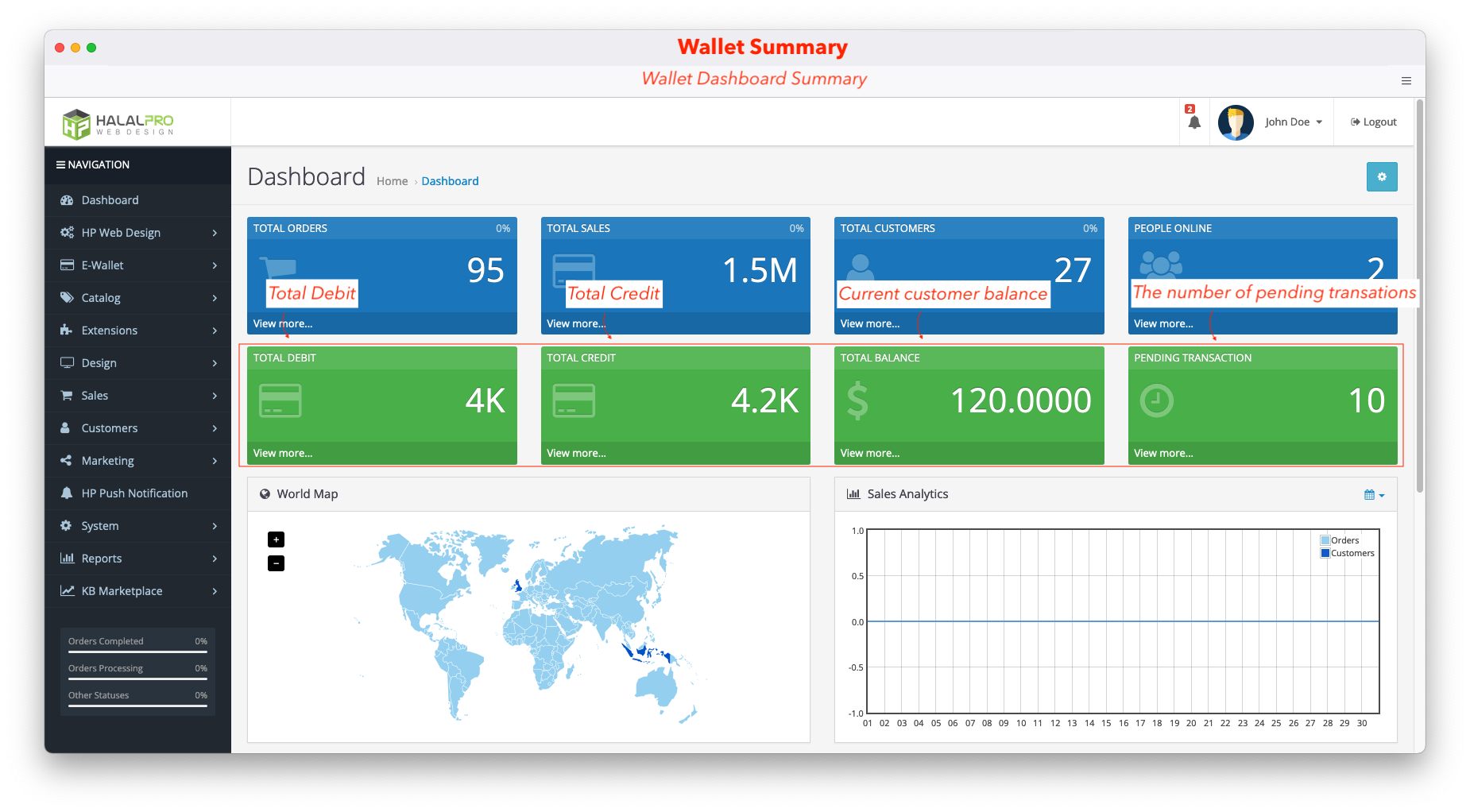 9. Customizable Digital Wallet Mechanism
Status can be enabled/disabled
Add wallet link menu on top section of your theme
Enable to refund balance automatically on cancelled order
Allow customer to withdrawal, add balance and transfer balance between customer.
Map cancelled and paid order status. etc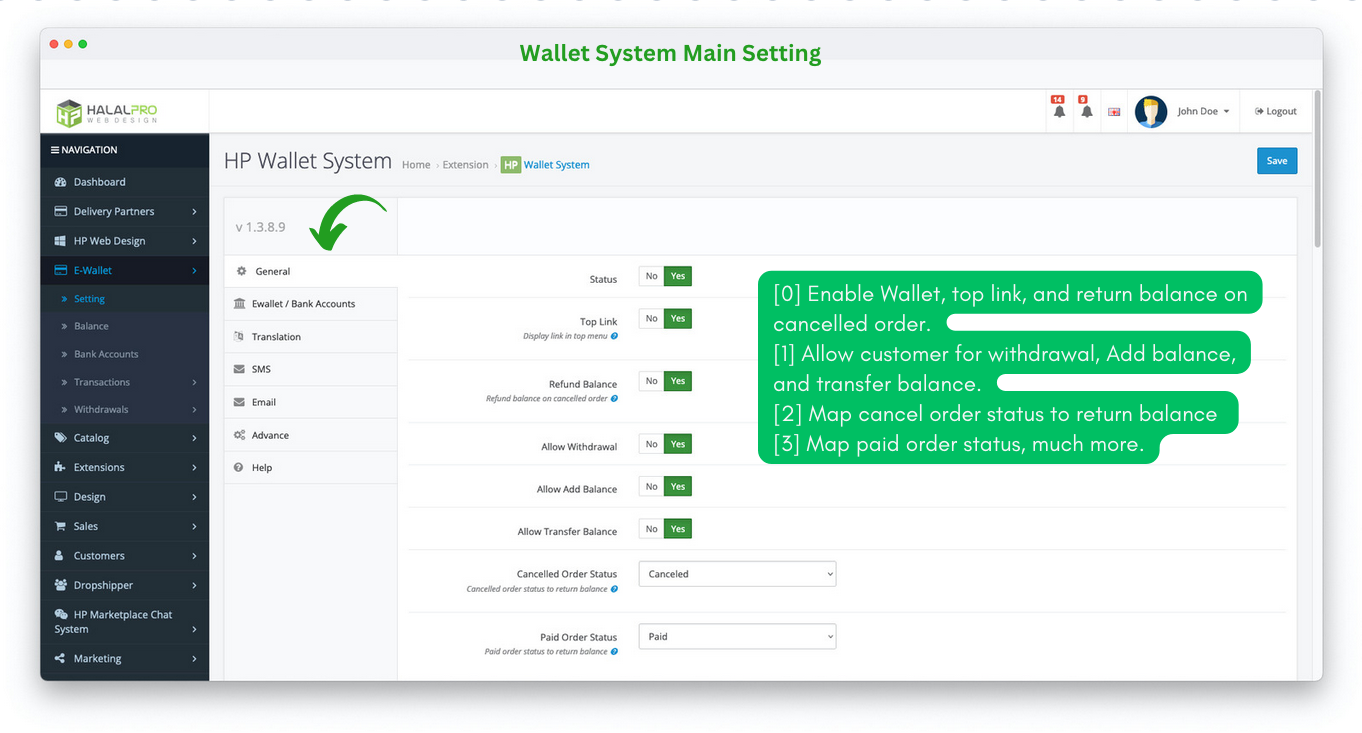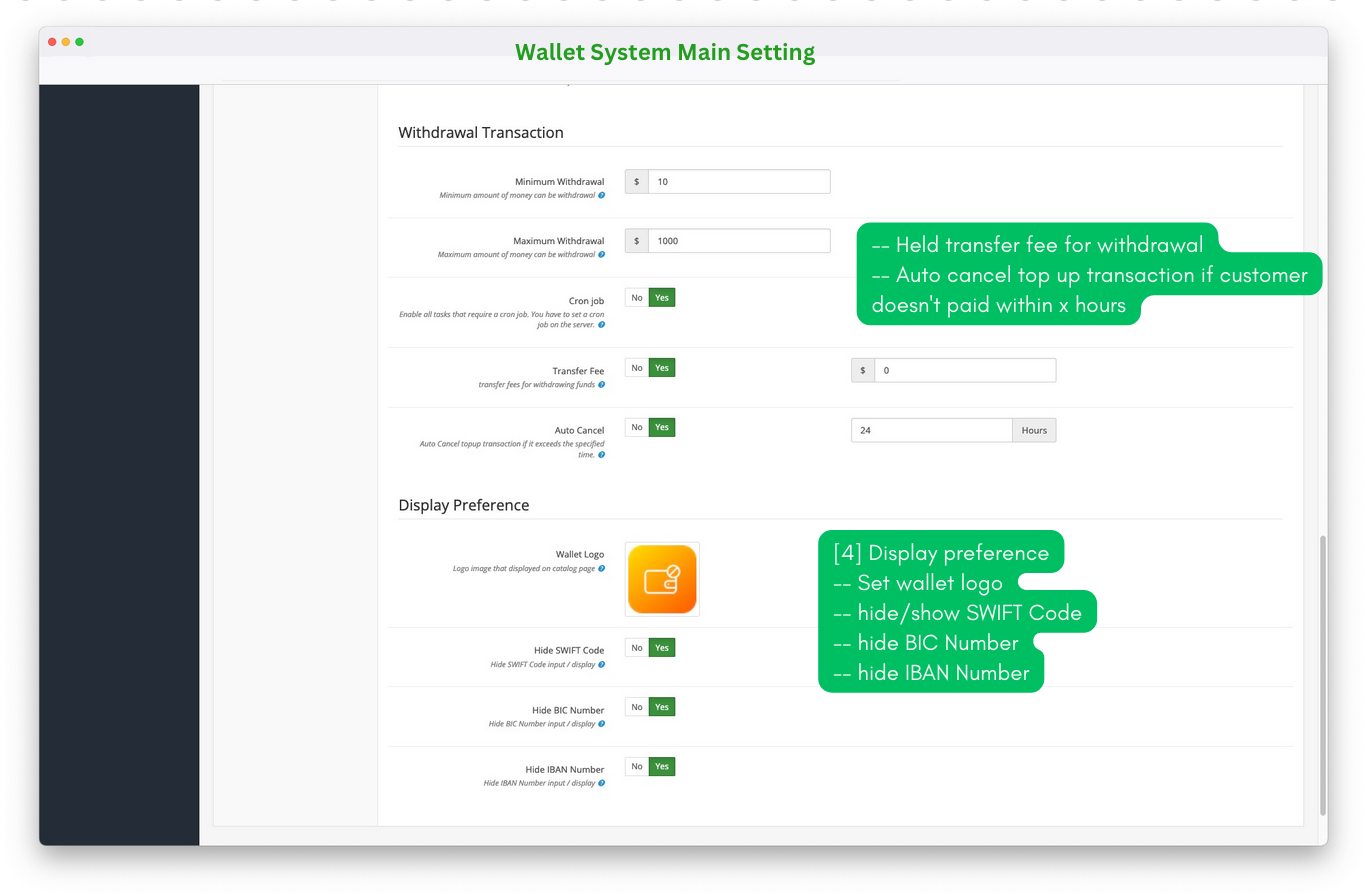 10. Add Any of Your Preferred Bank Transfer
Add bank transfer information where customer will transfer to money to: when adding balance to wallet.
Customer must select one of listed Bank Transfer information when requesting balance addition.
You can also add digital wallet platform instead of bank information. Like the famous paypal.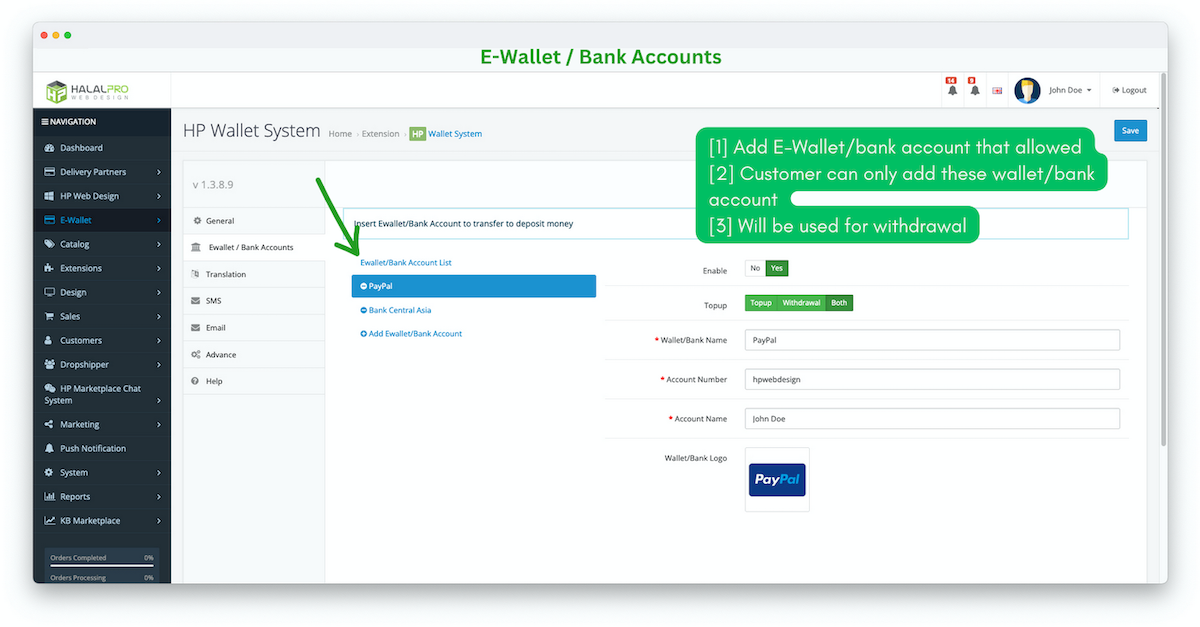 11. Customize the Displayed Language by Country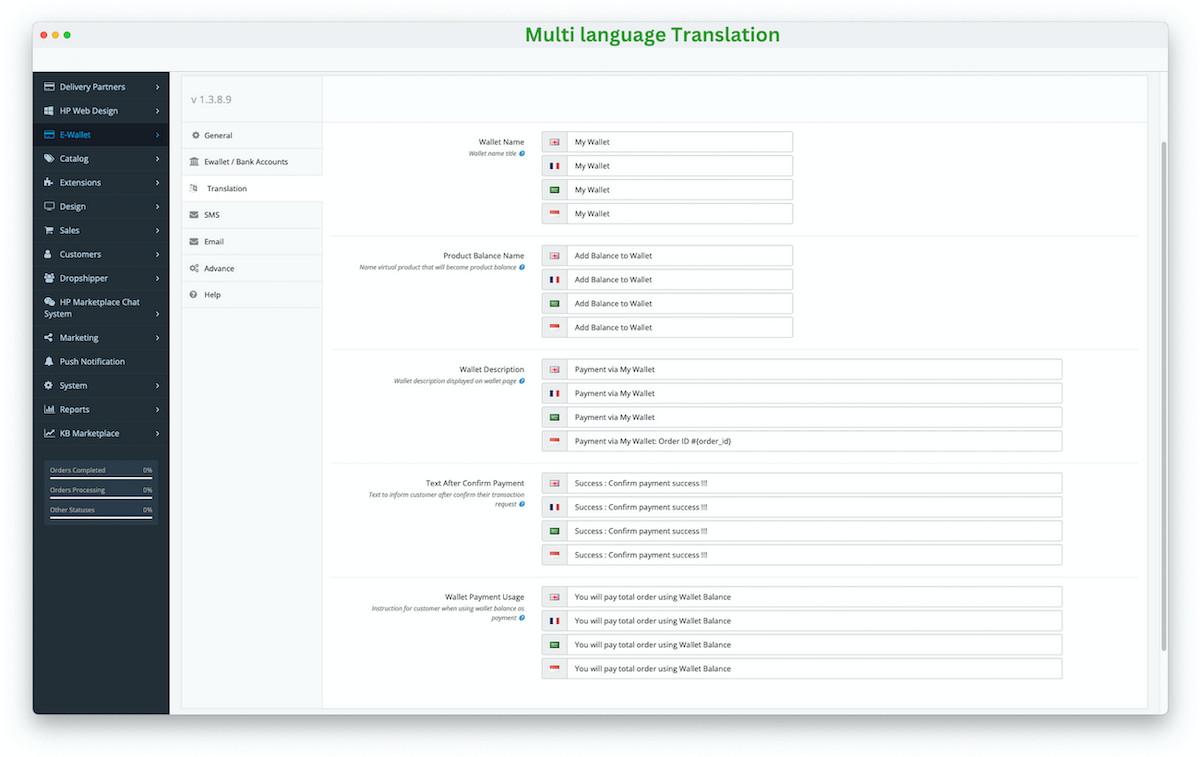 12. SMS Notification for Customers
Notify any wallet event to customers
Conveniently change SMS template and use shortcodes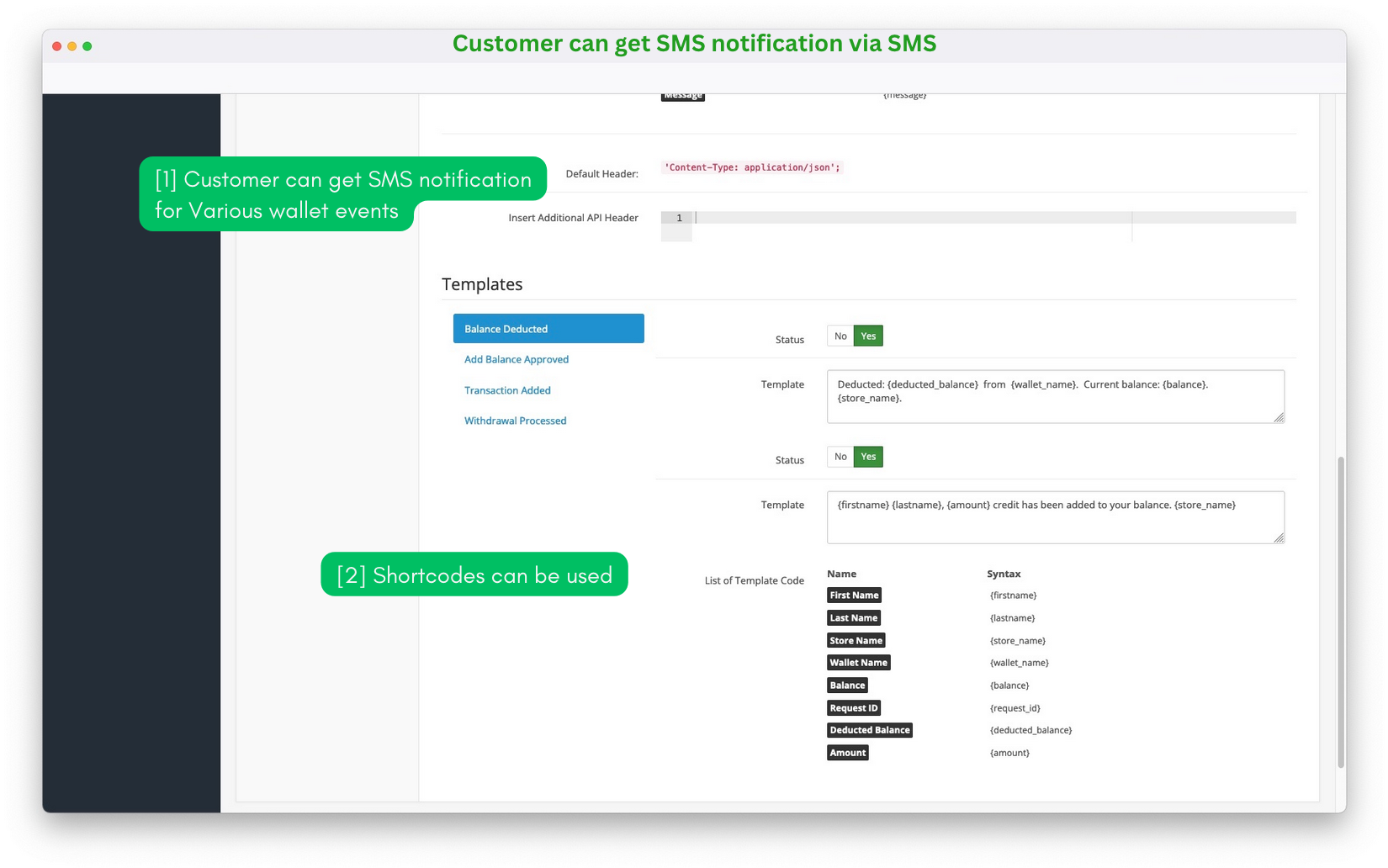 Generic SMS API setting provided. Compatible with any SMS gateway in this world. Seriously!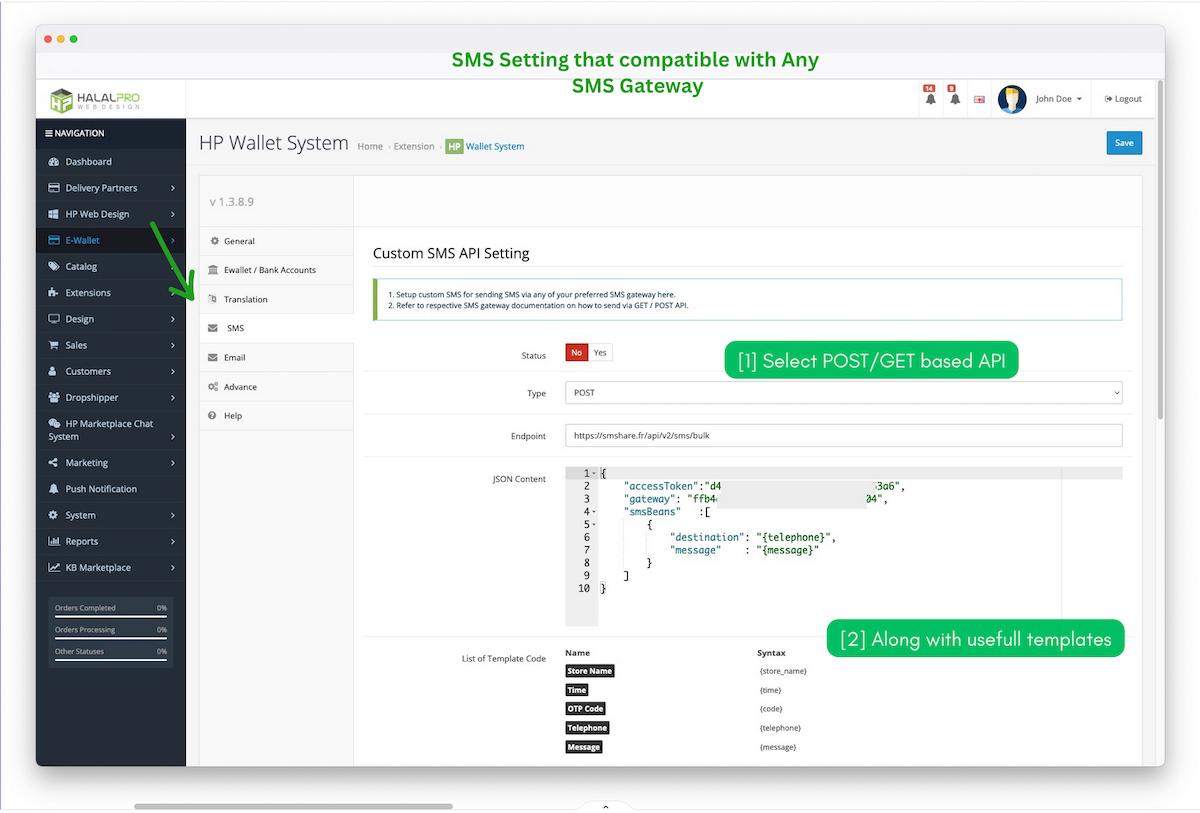 13. Fully Configured Email Notifications
Multi language supported email notifications for customer on various wallet events.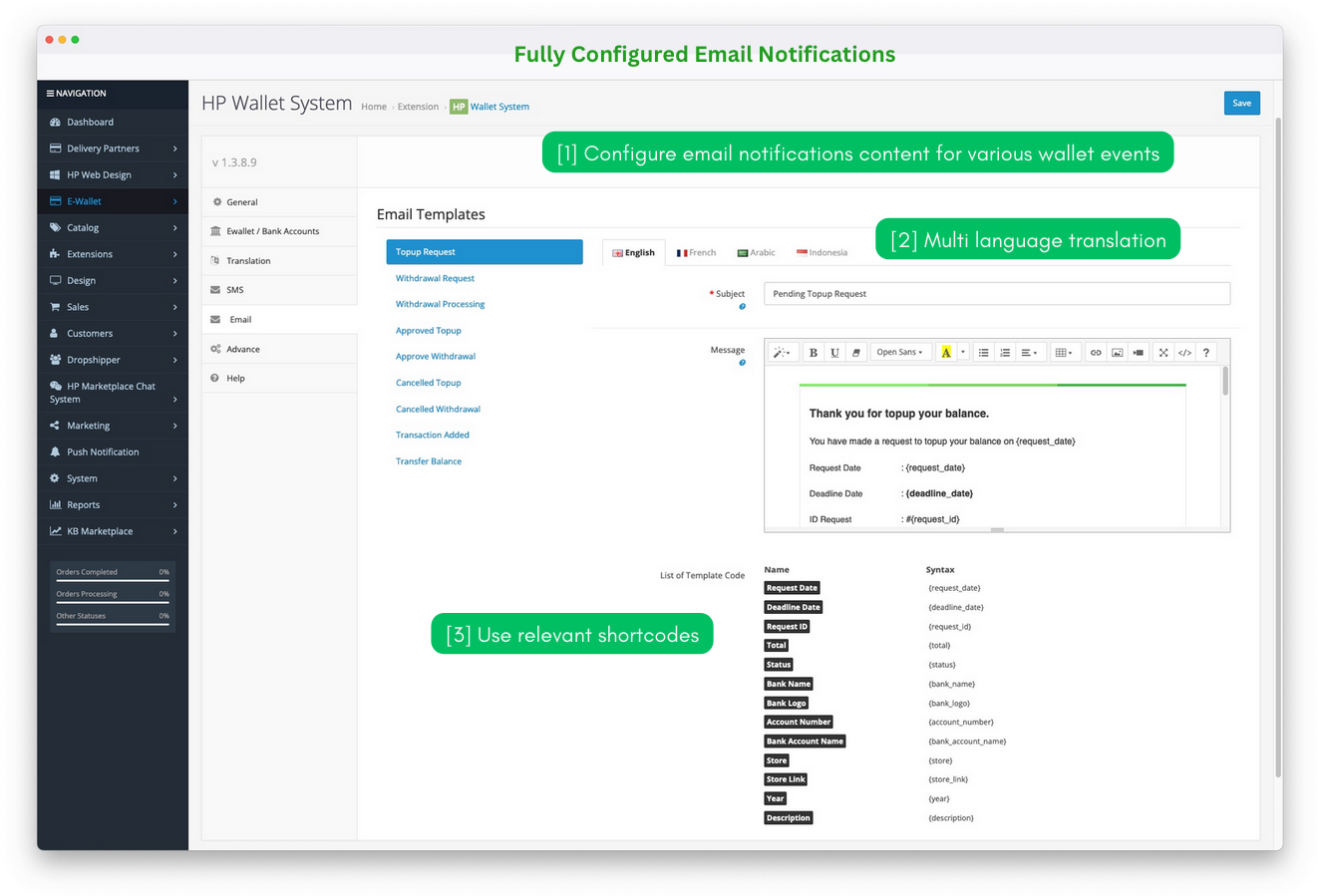 14. List All Customer's Balances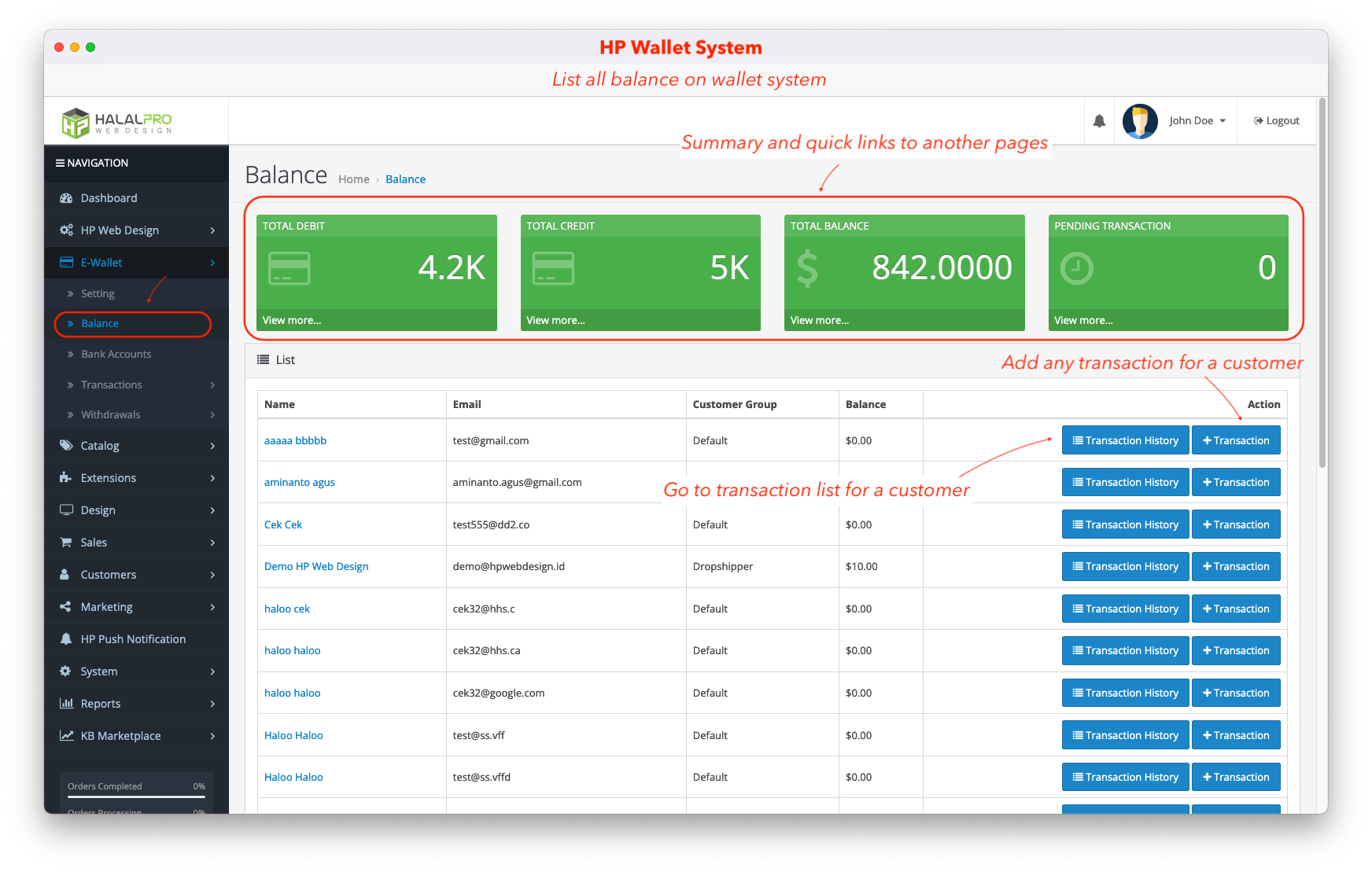 15. Email Notification After Adding a Transaction
Email notification will send after customer request add balance.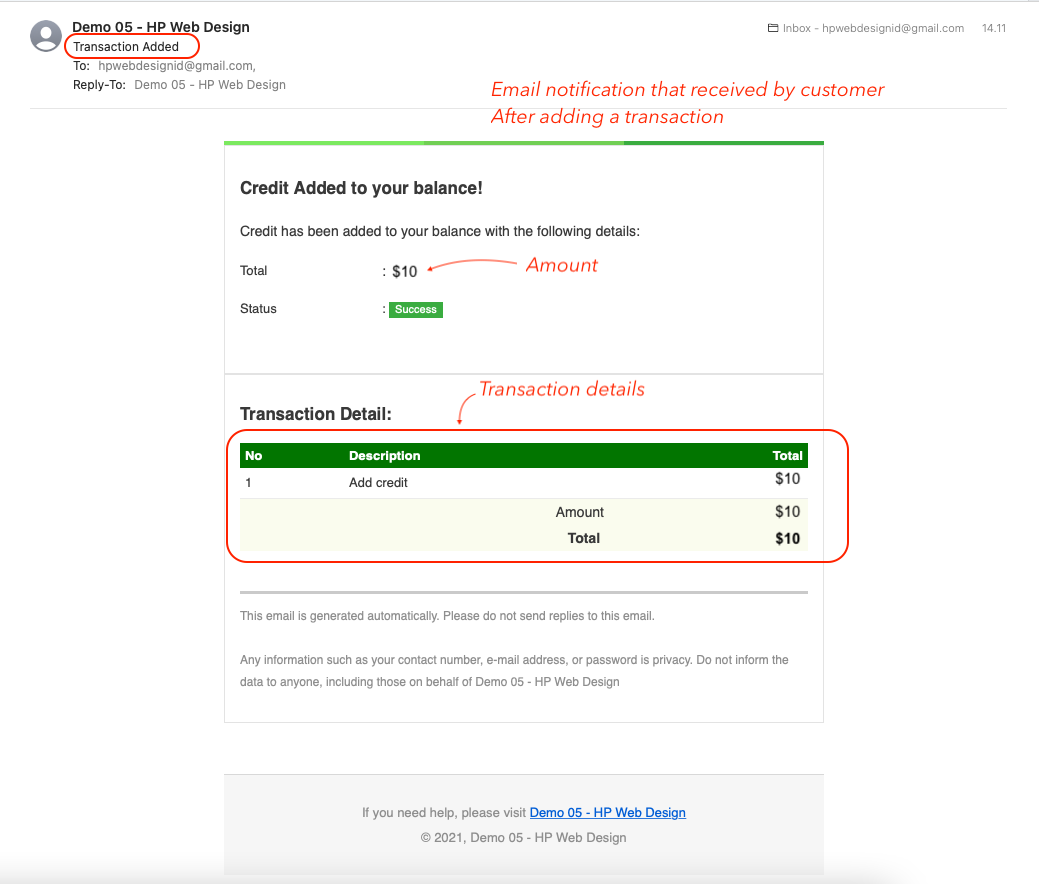 16. View All Transactions Ajax Based
See all transactions, also admin can filter by transaction type.
Add transaction to customer.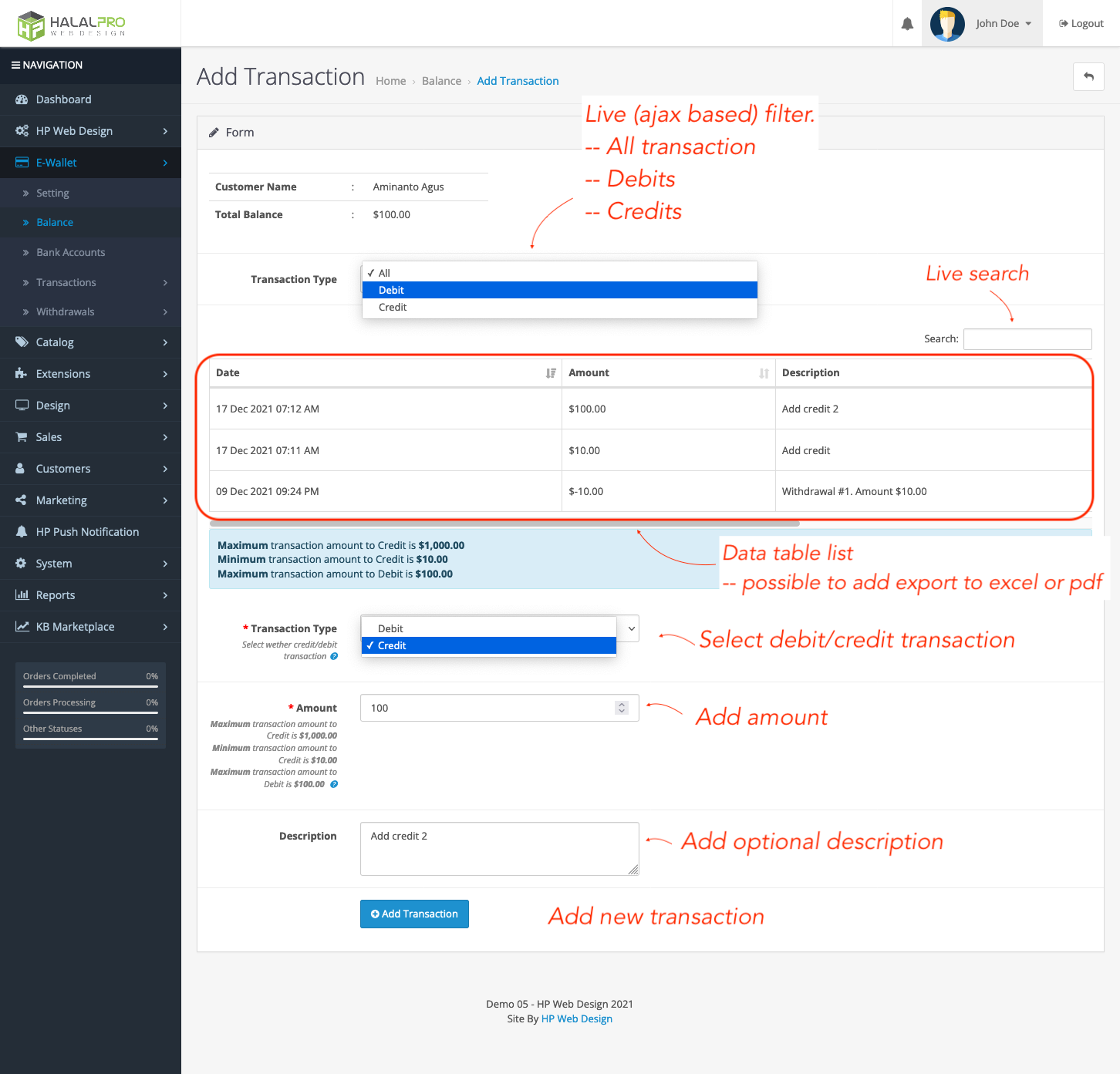 17. Customer's Bank Account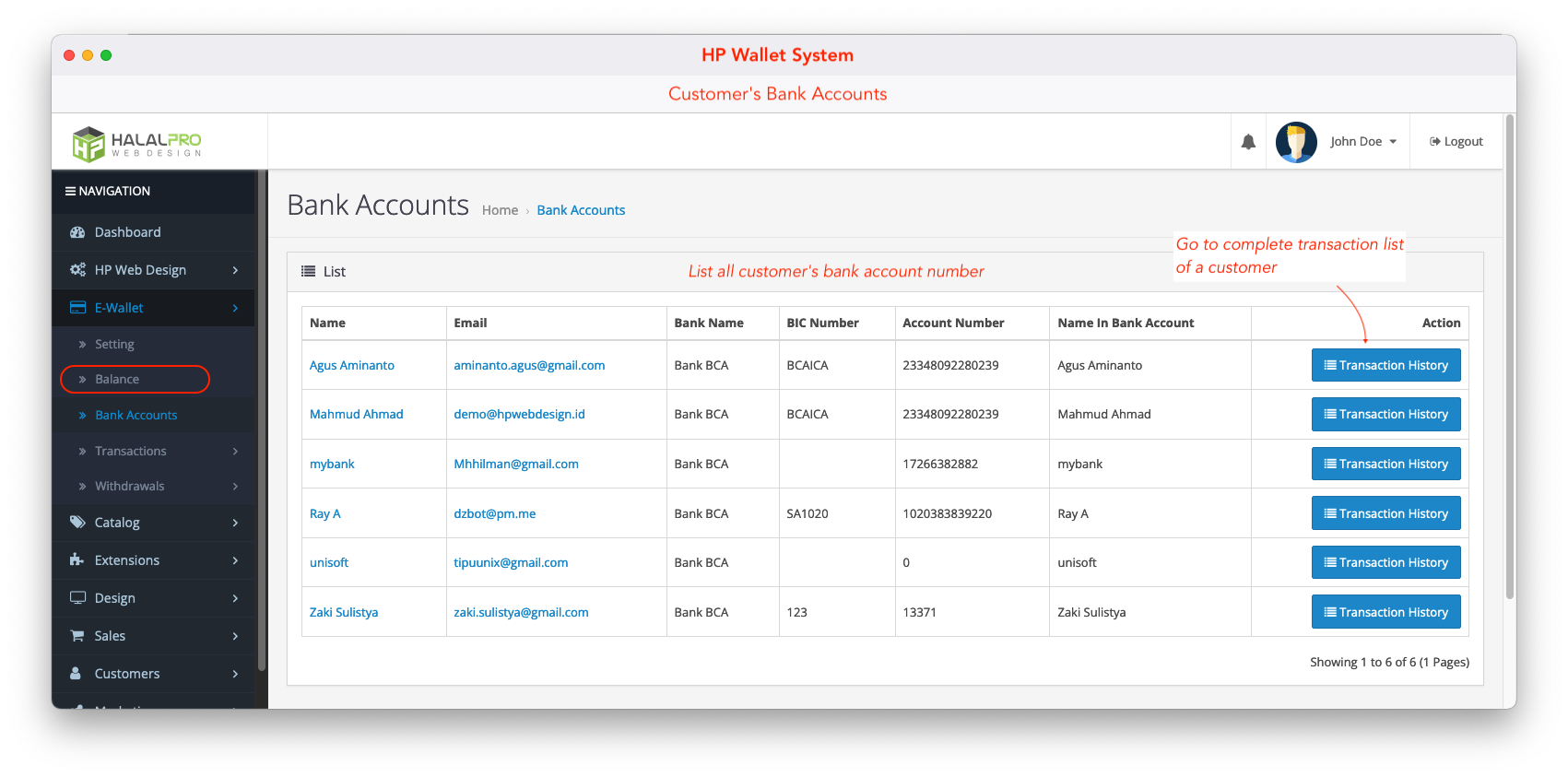 18. List All Recent Transactions
19. List All Credit Transactions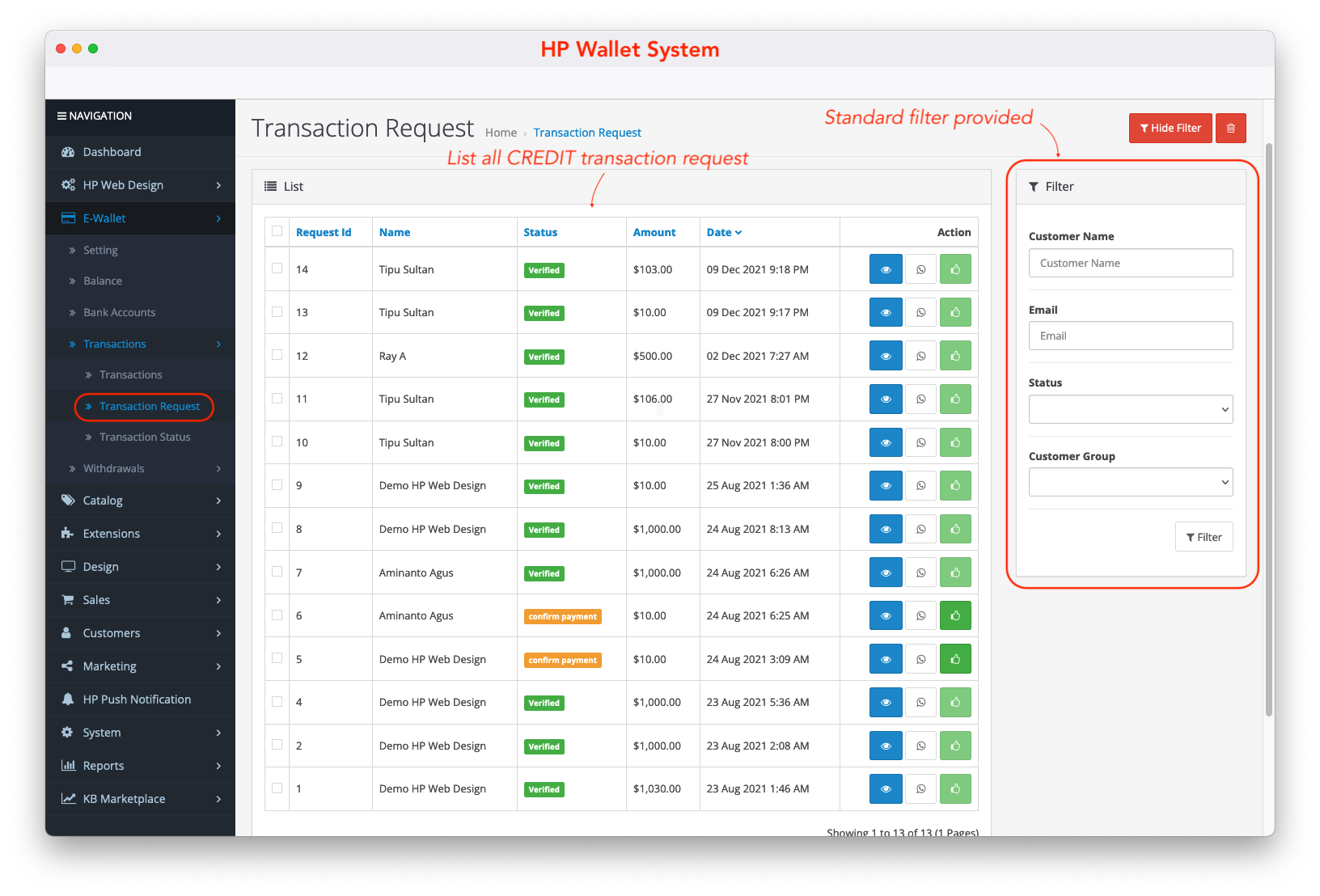 20. Transaction Status
Set transaction status for any languages.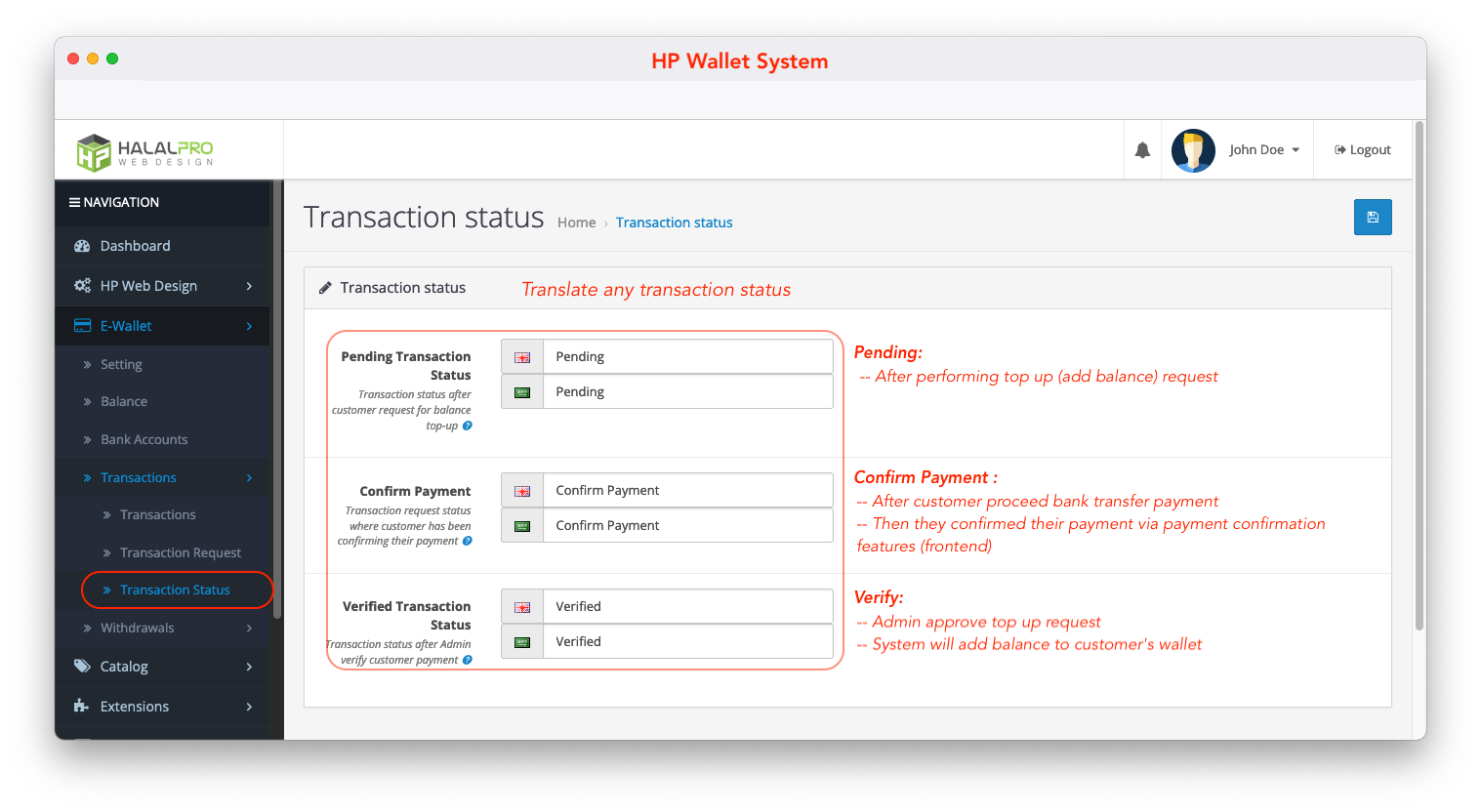 21. Manage All Withdrawal Request
View withdrawal detail.
Send whatsapp directly to customer.
Mark processing: Admin proceeding transfer.
Mark processed: Admin already transfer the money to customer's bank account.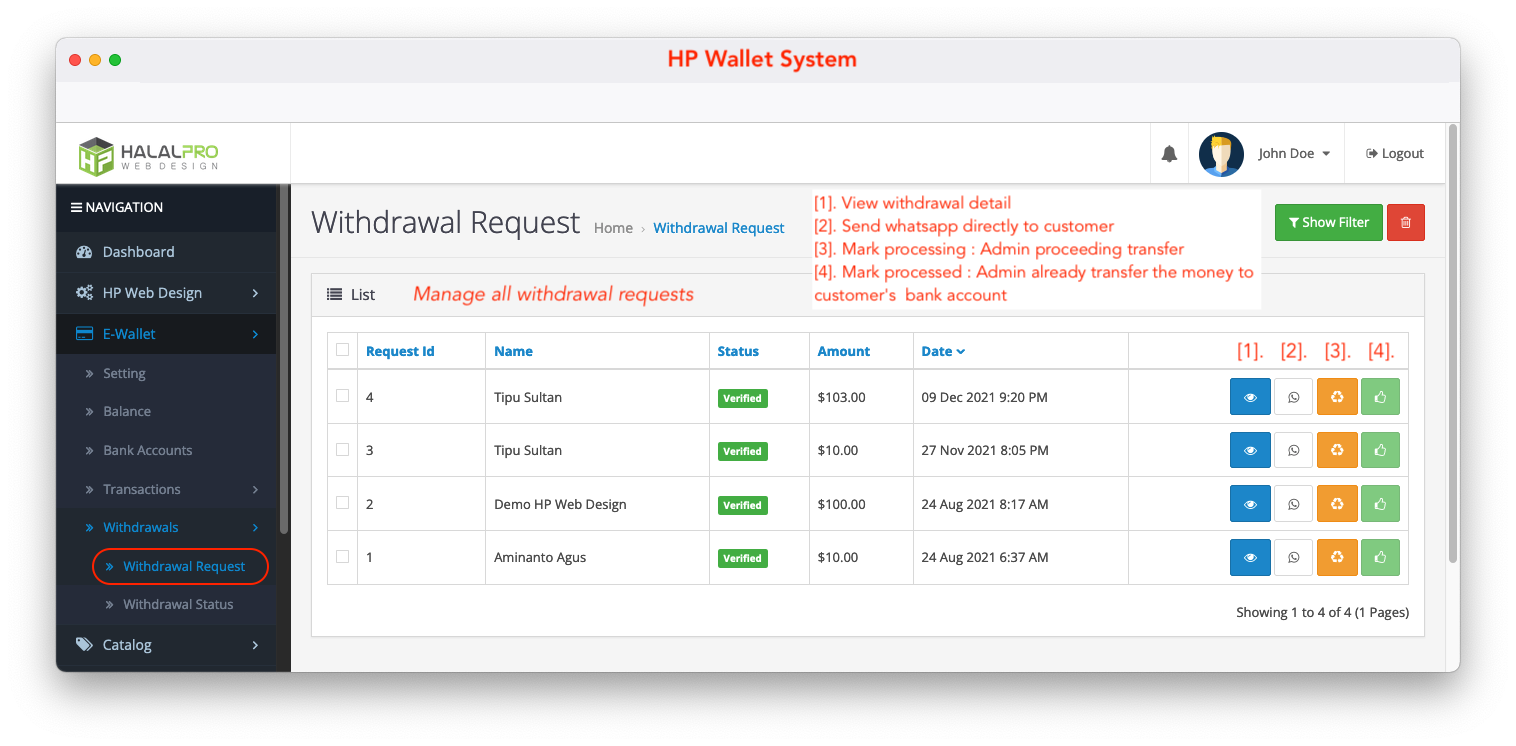 22. Withdrawal Request Detail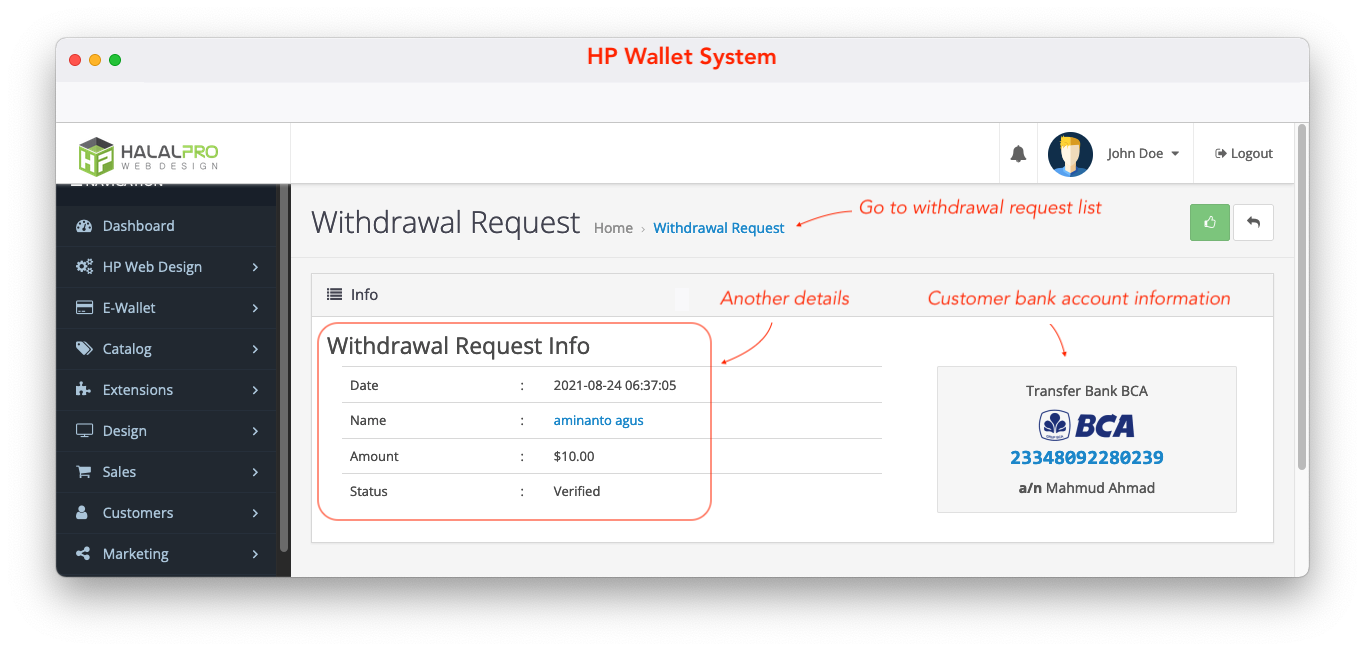 23. Withdrawal Status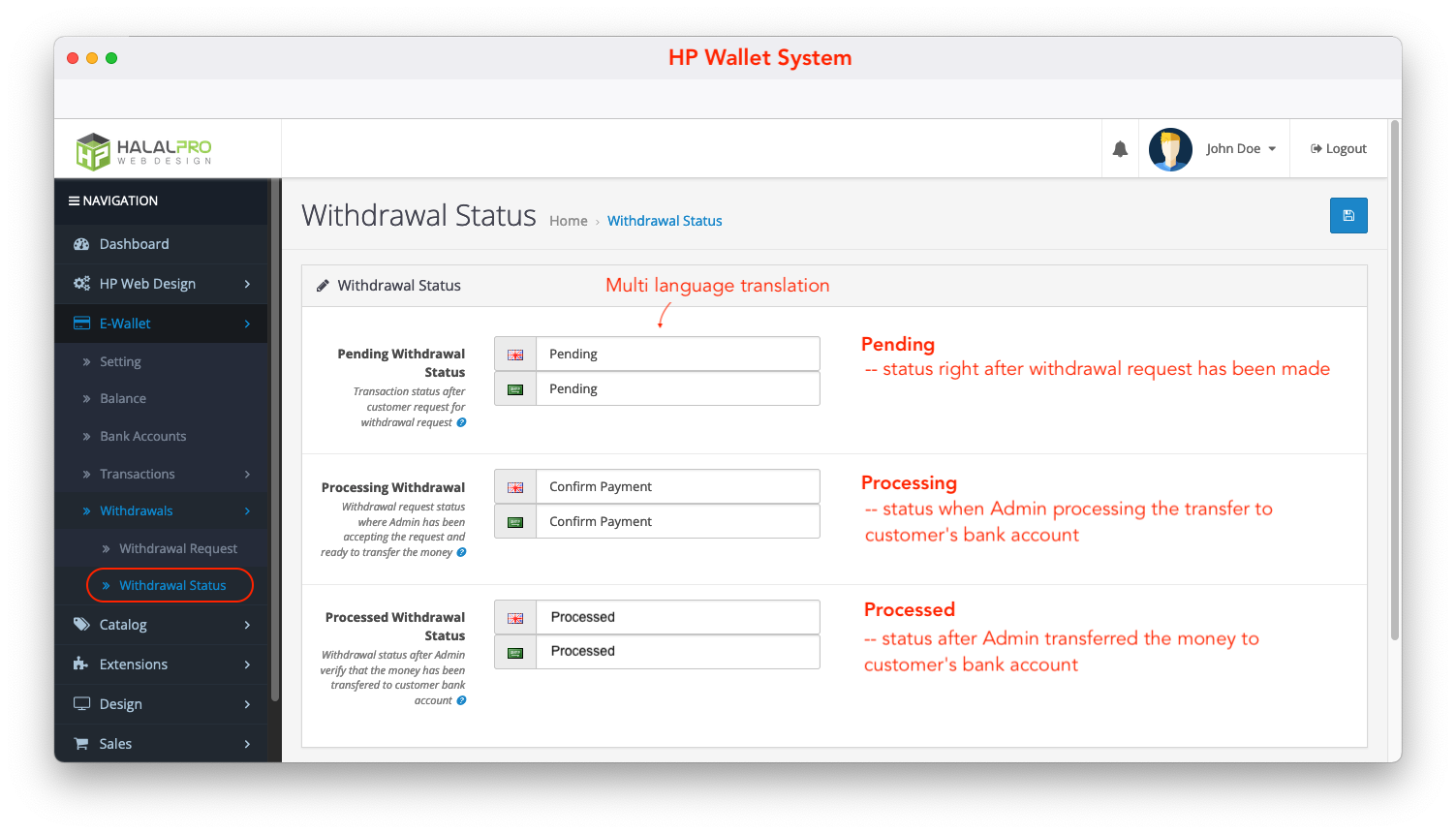 Much More
See demo for another feature
Smart E-Wallet System Opencart
FREE INSTALL!
Every purchased extension is automatically included with FREE installation service.
Specification
License

Single Domain License

Compatibility
3.0.3.8, 3.0.3.7, 3.0.3.6, 3.0.3.3, 3.0.3.2, 3.0.3.1, 3.0.3.0, 3.0.2.0, 3.0.1.3, 3.0.1.2, 3.0.1.1, 3.0.0.0
Documentation
Multi-lingual Support

YES


Override Core Files

NO
Every purchase of an OpenCart module at HPWD you automatically get:
Free updates forever

Free installation on your OpenCart website




Free Technical support up to 12 months




See technical support terms: Support Policy

(*) Installation might be charged for complex extension such as social media integration, API setup, etc.