-35 %
OpenCart Fix and Maintenance
Quickly fix your OpenCart errors and do some general maintenance on it.
We will also make sure the system robustness and
Give you advices on how to improve your OpenCart store.
Optional FREE Extension
HP Admin Security (Worth $20)
Securing your Admin folder without renaming!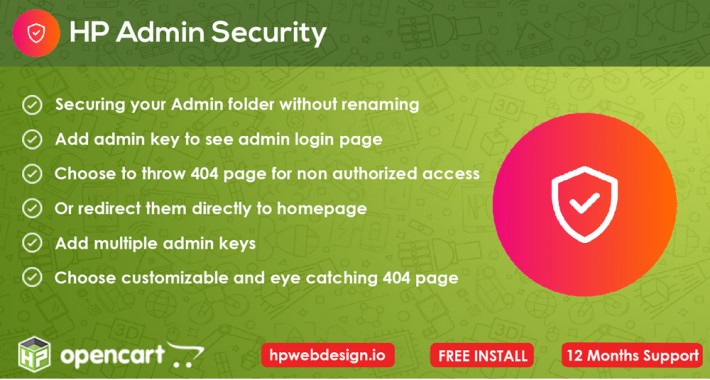 OpenCart Fix and Maintenance
FREE INSTALL!
Every OpenCart extension you bought is automatically included with FREE installation service.
Specification
Compatibility

3.0.3.8, 3.0.3.7, 3.0.3.6, 3.0.3.3, 3.0.3.2, 3.0.3.1, 3.0.3.0, 3.0.2.0, 3.0.1.3, 3.0.1.2, 3.0.1.1, 3.0.0.0, 2.3.0.0, 2.3.0.1, 2.3.0.2

Every purchase of an OpenCart module at HPWD you automatically get:
Free updates forever

Free installation on your OpenCart website




Technical support up to 12 months




See technical support terms: Support Policy