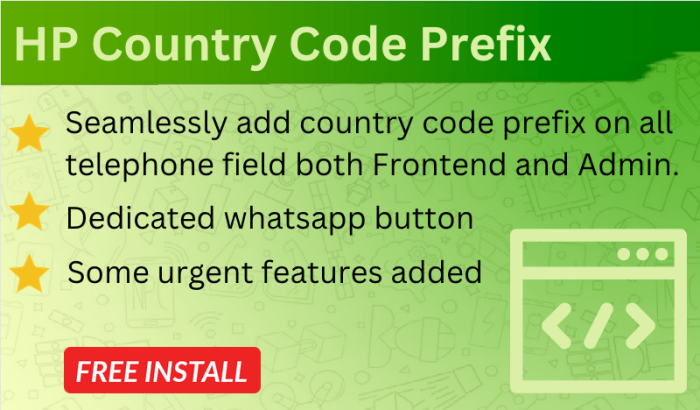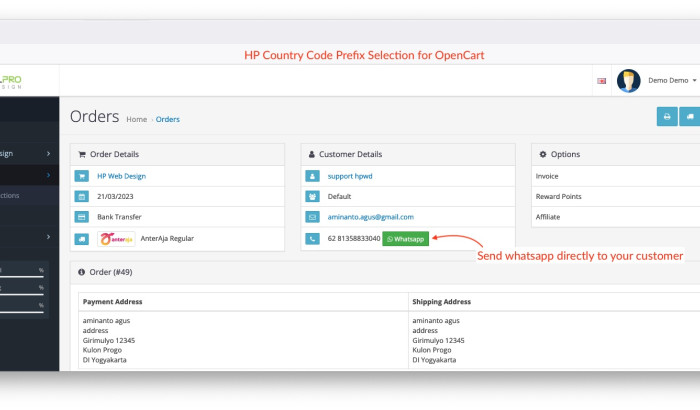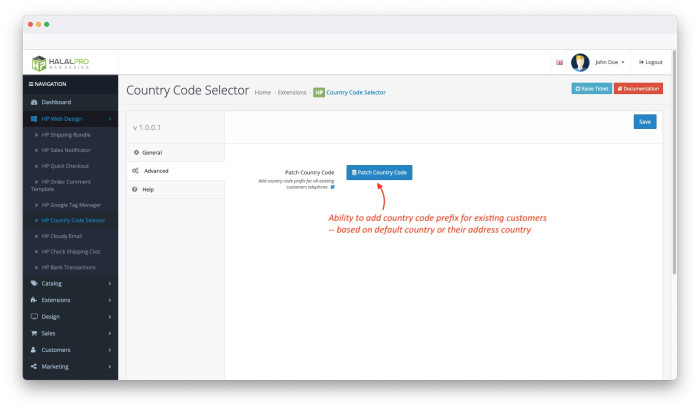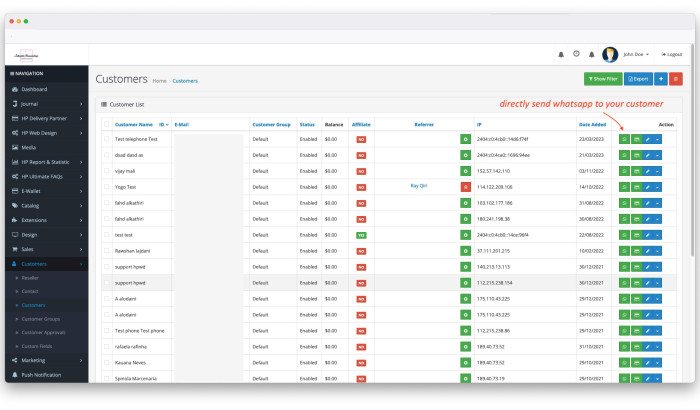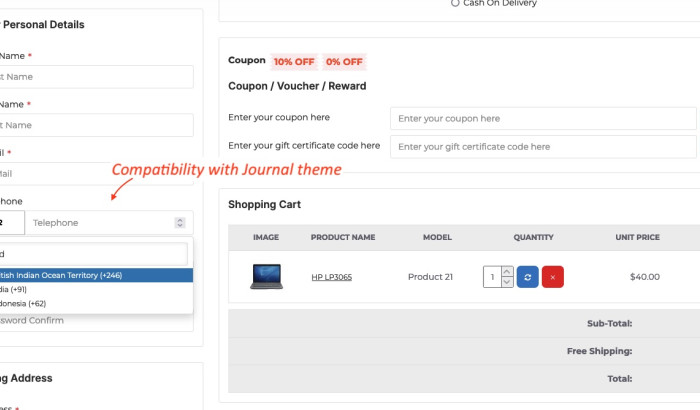 -23 %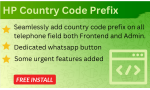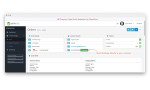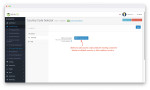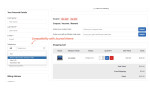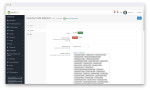 HP Country Code Prefix Selector OpenCart
This extension will allow you to add country prefix at telephone field on ANY OpenCart page.
Several handy feature added as well, such as:
1. Searchable country,
2. Limit country prefix selection,
3. Patch country code prefix for existing telephone number
4. Send send whatsapp directly to customer on customer and order management page.
Concept Country Code Prefix Selector OpenCart
The main purpose of this extension is to replace opencart default telephone format to have a country code, every customer telephone input in OpenCart will have a country code option. The extension contains 3 main features:
1. Update Customer Telephone Input Field
All customer telephone input either in the admin panel or on the front page will be replaced with a new telephone format with country code
2. Patch Old Customer Telephone
If your old customers still use the old telephone format, we provide a database patching feature in this module
3. Additional Features
Additional features related to the telephone, for now we present the whatsapp button in the customer admin management
Key Features
Seamlessly add country code prefix on the following pages:
Customer Registration on Frontend and Admin
Checkout pages on frontend and Admin : Both payment and shipping method
Edit Profile Customer on frontend.
Edit Customer on Admin
Dedicated whatsapp button also provided to directly contact customer via Whatsapp on customer list and order info admin.
Etc
Previews
1. Select Country Code by Entering Country Name
2. Country Code Prefix On OpenCart Checkout Page
As you might expected every telephone input will be overriden by country code prefix including on checkout page.
Journal Theme 3 Compatibility Supported
Compatible with Journal Quick Checkout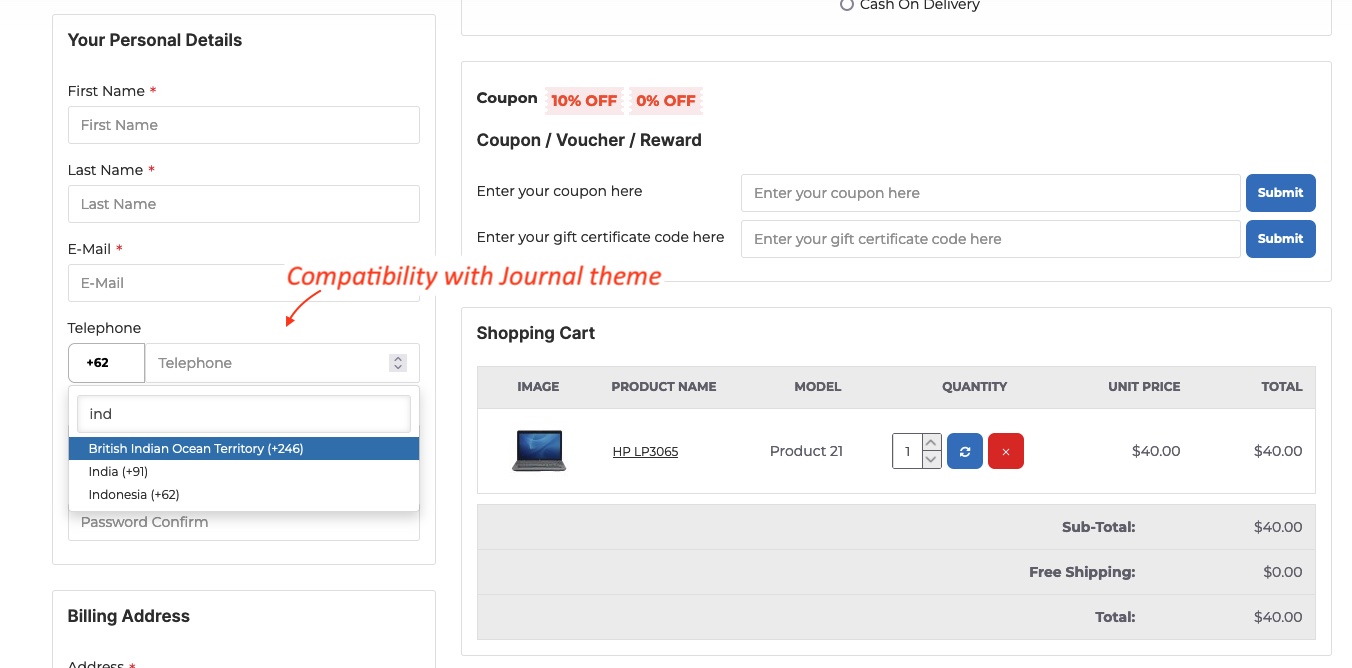 3. Send Whatsapp Directly To Customer via Customer List
★ Dedicated whatsapp button also provided to directly contact customer via Whatsapp.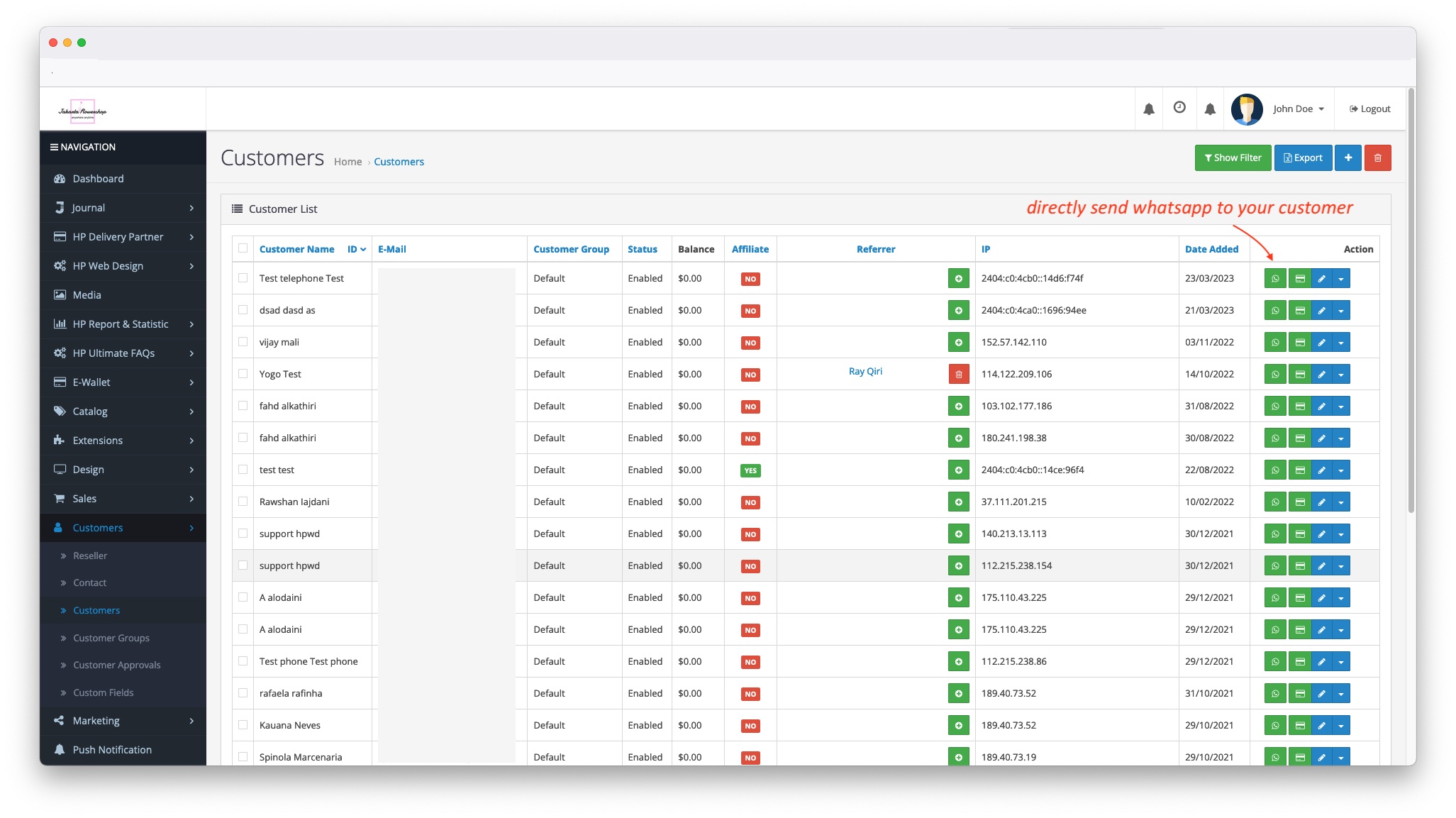 4. Send Whatsapp Directly To Customer Order Info Admin
Dedicated whatsapp button on order info page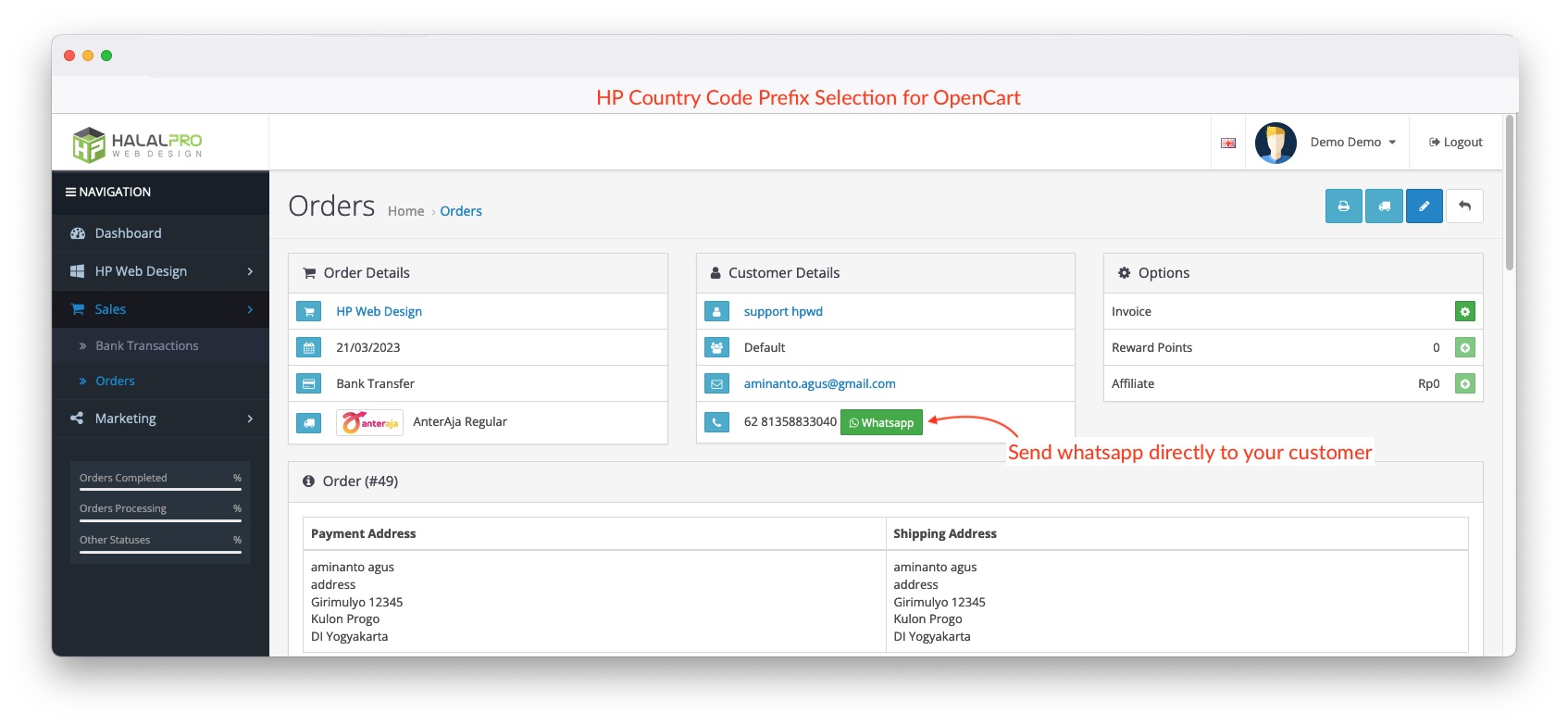 5. Seting Country Code Prefix
Ability to enable/disable with ease
And prevent customer to change their mobile number
Set default country code prefix
And limit available countries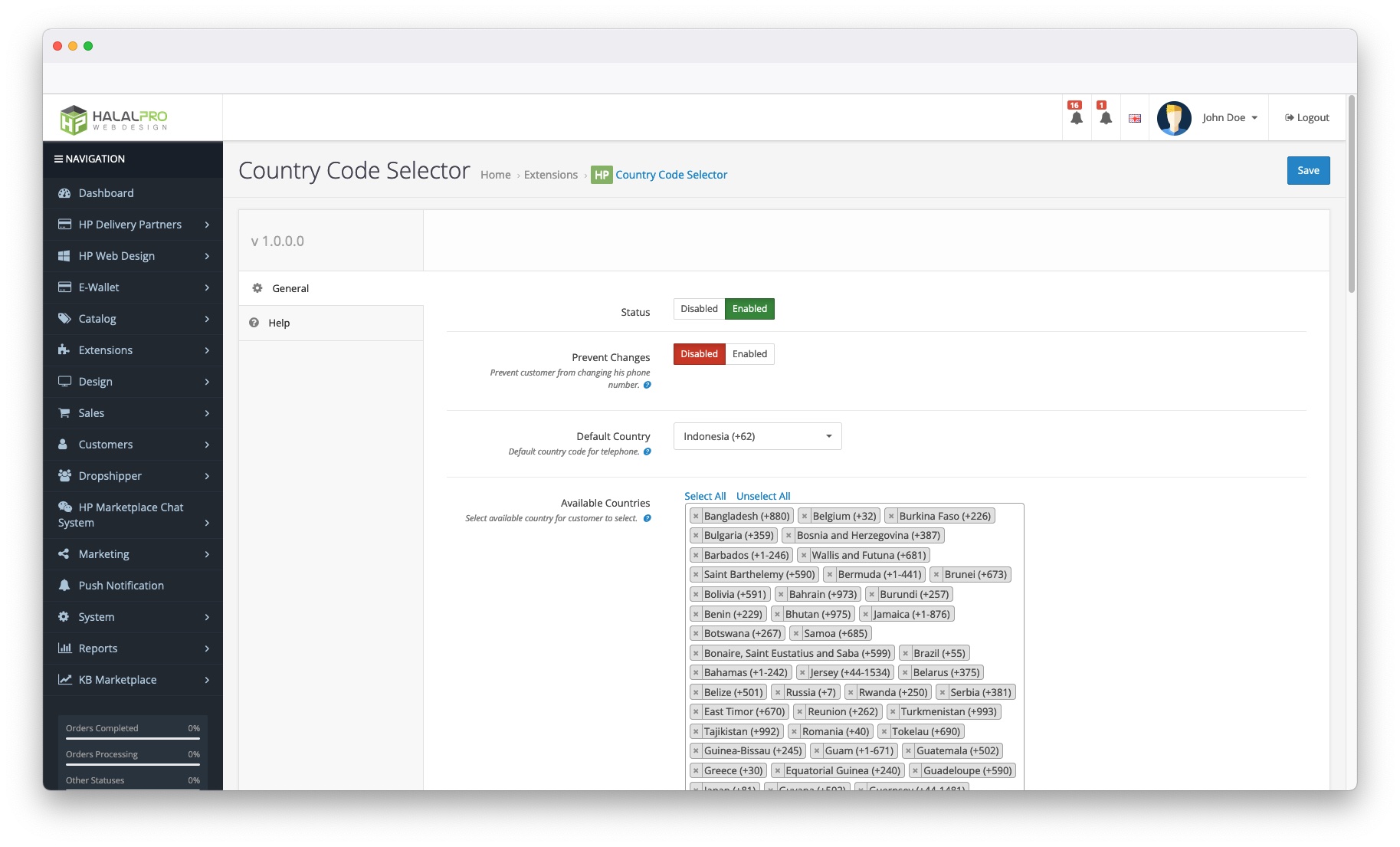 6. Patch Country Code Prefix to Existing Customer's Phone Number
Any existing customer's phone number can be added country code prefix automatically
By referring to their selected country of default address.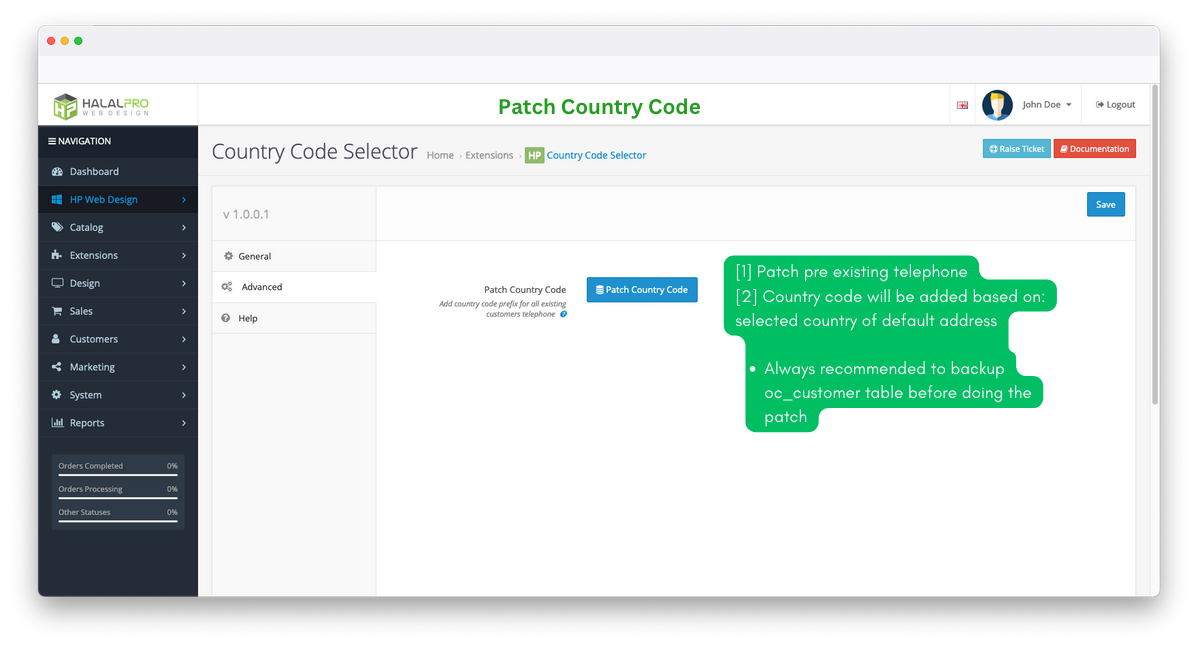 Try demo to get insight of full feature : HP Country Code Prefix Selector OpenCart
HP Country Code Prefix Selector OpenCart
FREE INSTALL!
Every purchased extension is automatically included with FREE installation service.
Specification
License

Single Domain License

Compatibility
3.0.3.8, 3.0.3.7, 3.0.3.6, 3.0.3.3, 3.0.3.2, 3.0.3.1, 3.0.3.0, 3.0.2.0, 3.0.1.3, 3.0.1.2, 3.0.1.1, 3.0.0.0
Documentation
Multi-lingual Support

YES


Override Core Files

NO
Every purchase of an OpenCart module at HPWD you automatically get:
Free updates forever

Free installation on your OpenCart website




Free Technical support up to 12 months




See technical support terms: Support Policy

(*) Installation might be charged for complex extension such as social media integration, API setup, etc.