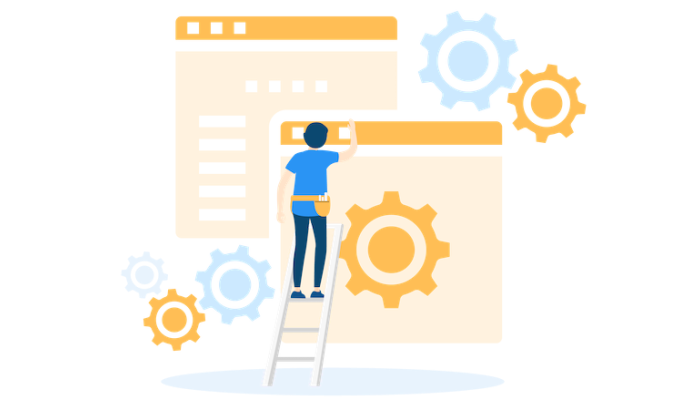 -29 %
Get The Best for Your Store
Are you in need of an expert OpenCart developer for your eCommerce project? Look no further!
Introducing "HP Web Design," your trusted partner for all things OpenCart.
With over 8 years of experience in native OpenCart development, We have successfully delivered exceptional results to more than 3000 clients worldwide.
As an Official OpenCart partner and the creator of 120+ top-quality OpenCart extensions, We am equipped with the expertise you need to take your online store to the next level.
Why you need to choose us? Here is why:
⭐ Years of Experience:
We have honed my skills and gained extensive knowledge in OpenCart development throughout my 8-year journey. This ensures that you receive the highest level of expertise and professionalism.
⭐ Wide Range of Services:
From developing custom OpenCart extensions that align with your unique business model to designing and enhancing your eCommerce site, We offer comprehensive services tailored to your specific needs. Whether you require a full-scale development project or maintenance and upgrades, We have got you covered.
⭐ OpenCart Expertise:
We have worked with various versions of OpenCart, from 1.5.x to the latest 4.x. This means that We am well-versed in the platform's capabilities, ensuring seamless upgrades and compatibility with your desired OpenCart version.
⭐ Notable Projects:
We take pride in the successful completion of numerous projects, including building an eCommerce site for Maha Chemical Asia PTE LTD across multiple countries and collaborating with an agency from Latvia for an international dropshipping eCommerce platform. You can explore these projects in my portfolio.
⭐ Official OpenCart Partner
Bonus: As an Official OpenCart partner for Indonesia, "HP Web Design" is the go-to choice for businesses seeking professional OpenCart development services. With a strong track record of trust and reliability, 3000+ business owners worldwide have entrusted their OpenCart projects to my expertise.
So, if you're looking for an OpenCart developer who can deliver exceptional results, drive your online store's success, and provide comprehensive support, We are here to help.
Let's discuss your project requirements and take your eCommerce venture to new heights!
Contact us now to benefit from the our skill set and unlock the true potential of your OpenCart store.
Hire Experienced OpenCart Developer from Official OpenCart Partner!
View Partner Information on OpenCart.com
HIRE US VIA OTHER PLATFORM
Hire Professional OpenCart Developer
FREE INSTALL!
Every purchased extension is automatically included with FREE installation service.
Specification
License

Single Domain License

Compatibility
3.0.3.8, 3.0.3.7, 3.0.3.6, 3.0.3.3, 3.0.3.2, 3.0.3.1, 3.0.3.0, 3.0.2.0, 3.0.1.3, 3.0.1.2, 3.0.1.1, 3.0.0.0
Documentation
Multi-lingual Support

YES


Override Core Files

NO
Every purchase of an OpenCart module at HPWD you automatically get:
Free updates forever

Free installation on your OpenCart website




Free Technical support up to 12 months




See technical support terms: Support Policy

(*) Installation might be charged for complex extension such as social media integration, API setup, etc.