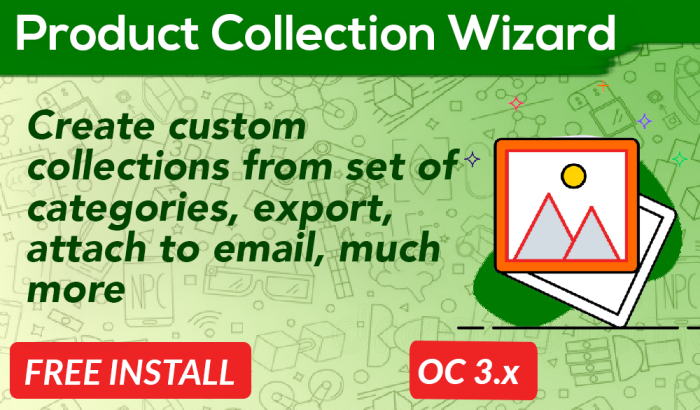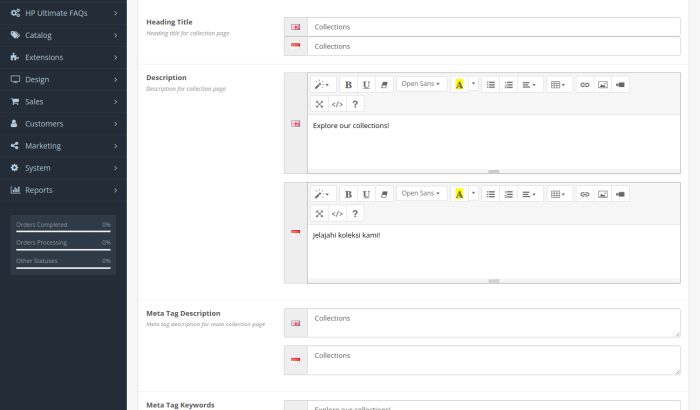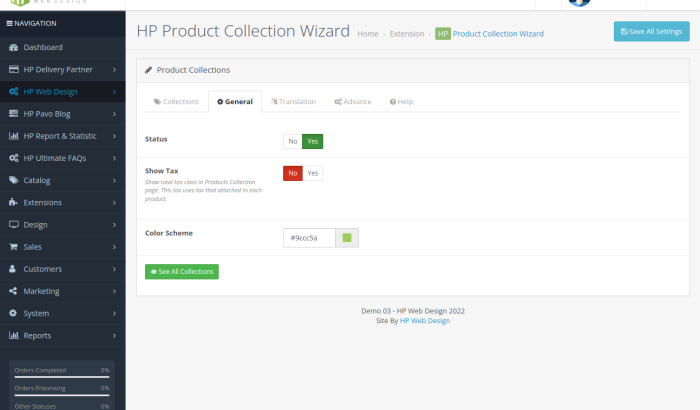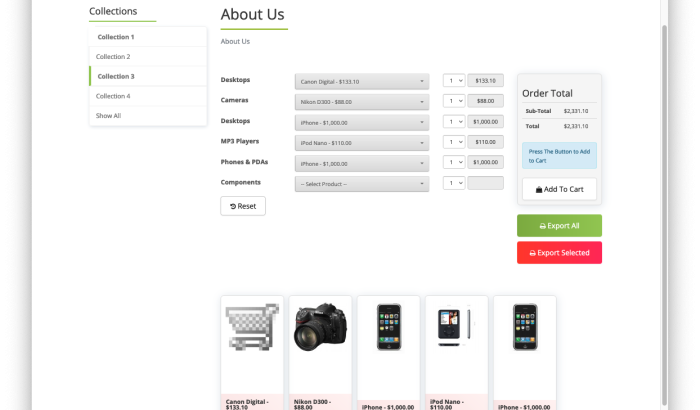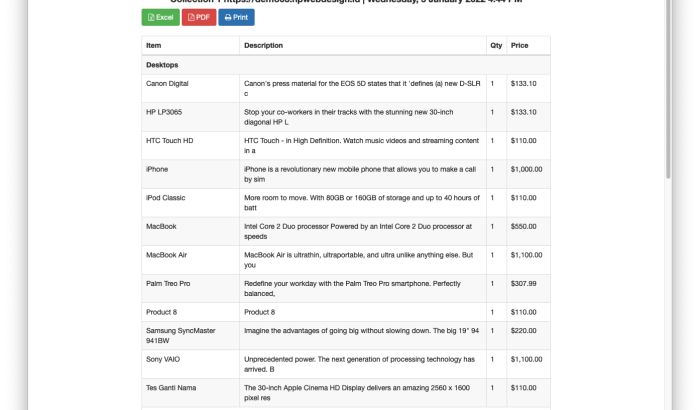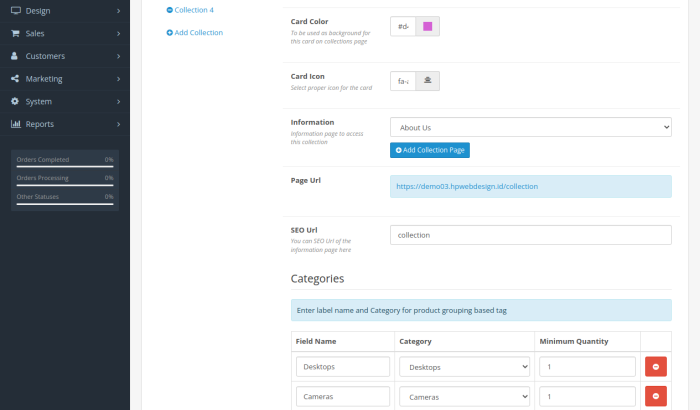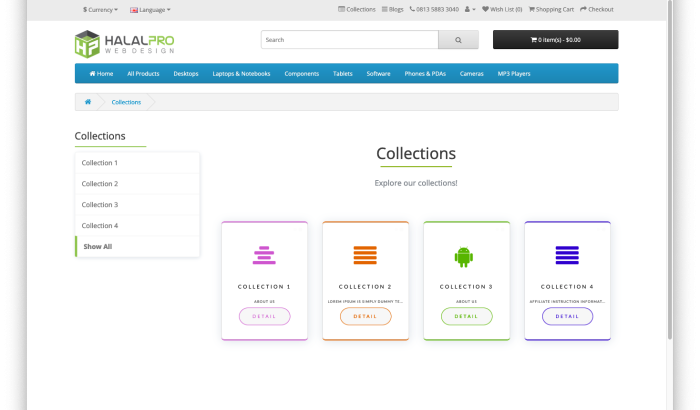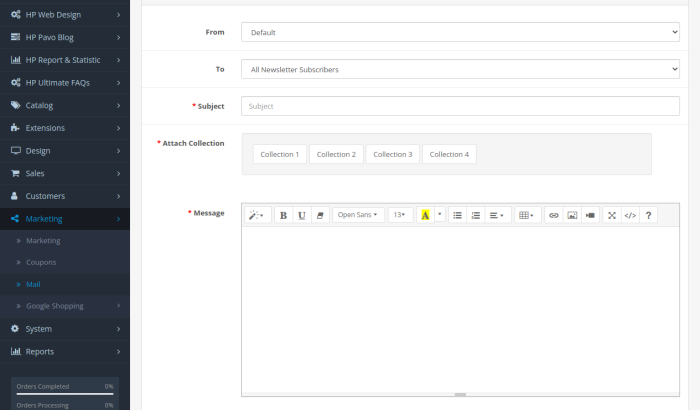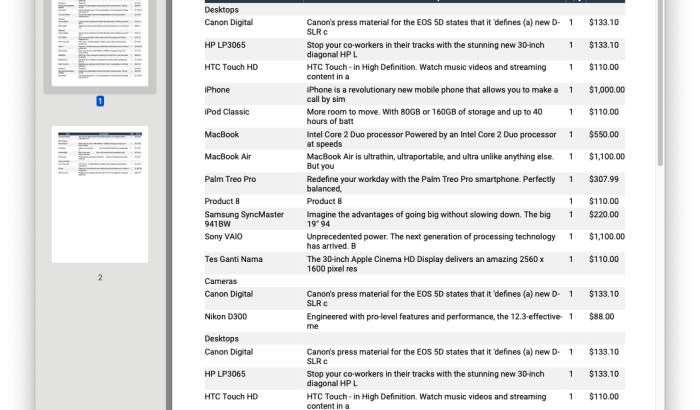 -38 %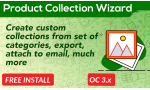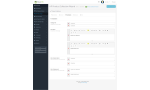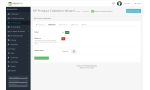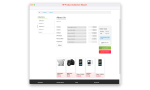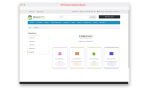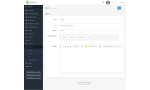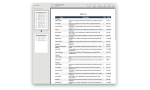 Product Category Collection
Module used for product grouping in special collection information pages
The collection information page contains features added to cart along with price information and customers can export product collections to various file formats
Module Product Collection Wizard will make it easier for your customers to choose the product they are looking for.
Key Features
Settings List of Displayed Product Collection
Customize the color scheme of the collection page according to the theme of your website
Customized text translation that can support multiple languages
Attach product collection file to email marketing opencart
Collection List Settings
Add product collection
Enable and Disable the collection that appears on the front page
Set product collection name
Set the color of the menu card displayed in the collection list
Set icon card menu displayed in the collection list
Set the information page used to display the collection
Set SEO Url for collection pages
Delete product collection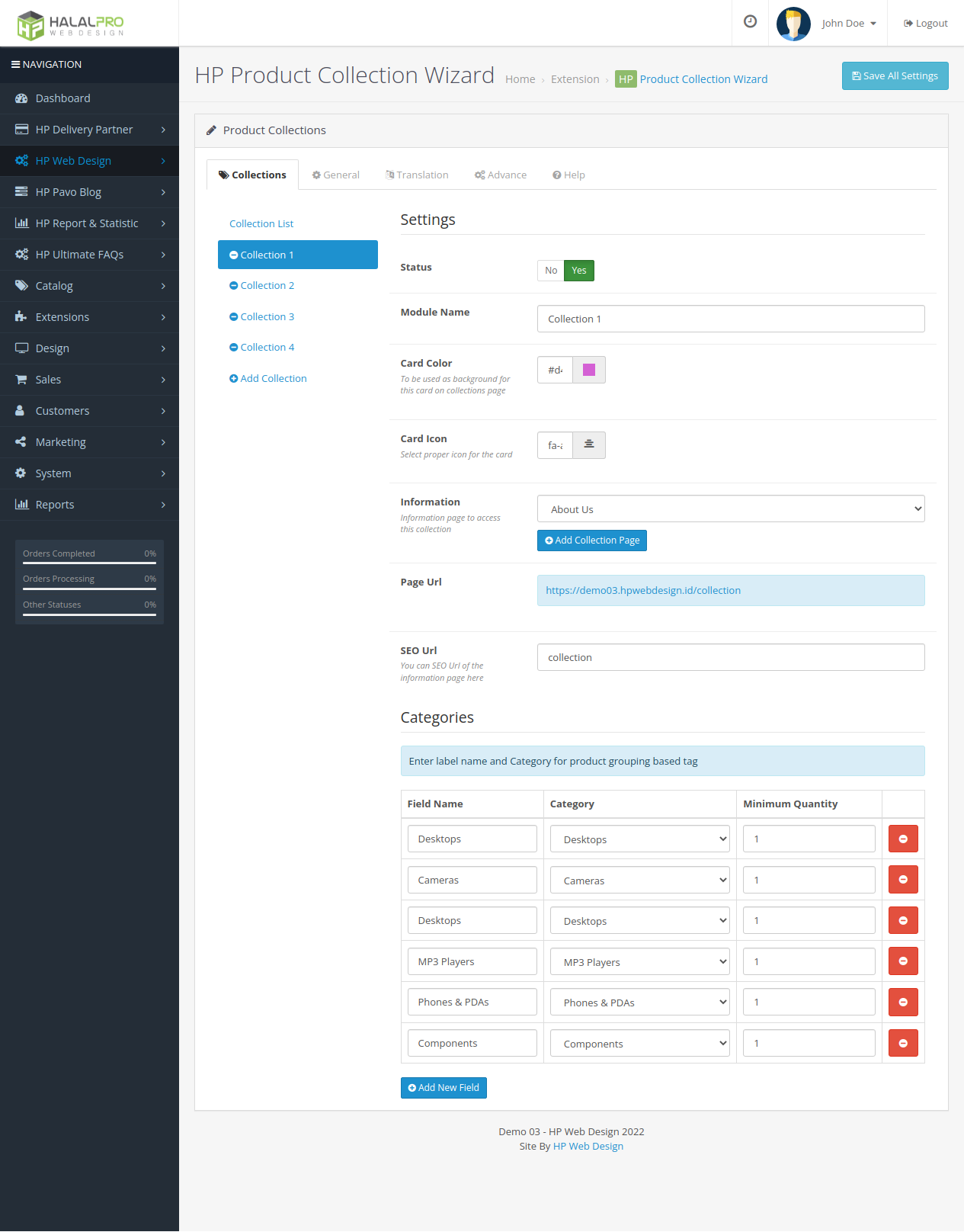 Main Settings
Enable or Disable all Product Collection Wizard features
Show or Hide Fax on Collection Page
Set common color schemes used in collection pages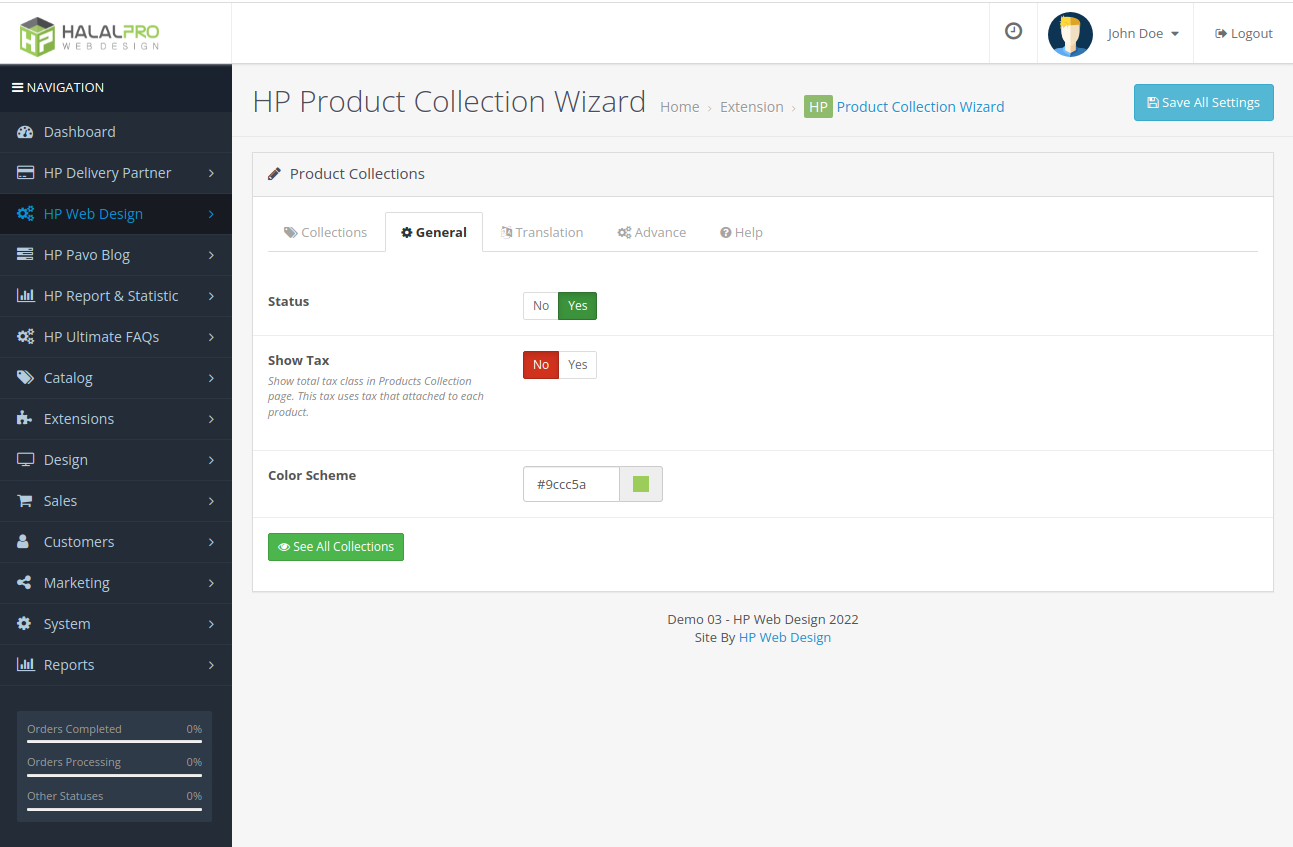 Multi Language Supported Translation Settings
Setting the translation text on the collection list page
Setting the meta translation text on the collections page to improve SEO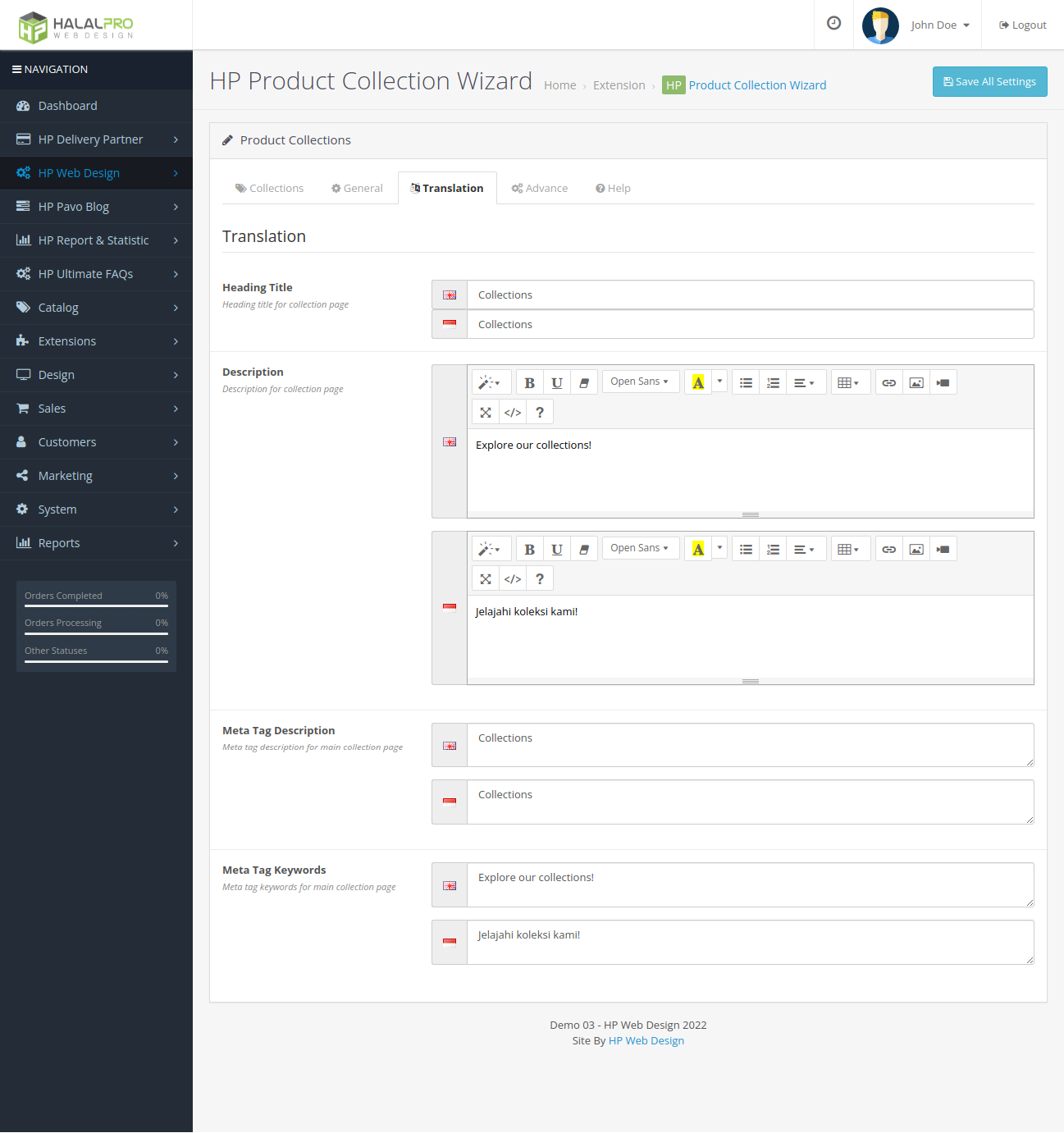 Customer Accessible Collection Pages
Displays a list of available collections for your customers to choose from
There is also a sidebar menu that you can add to the design > layout (see more in the documentation)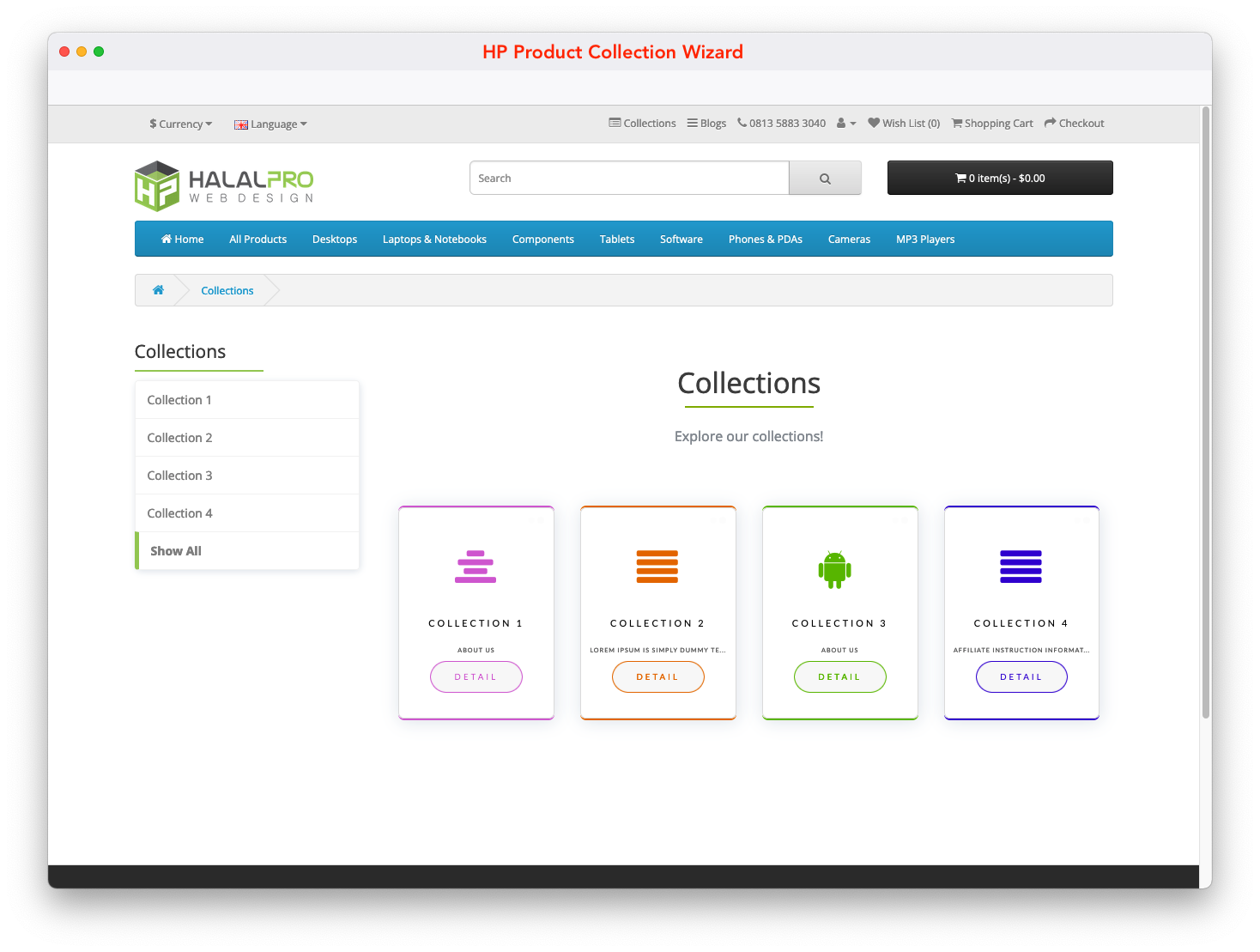 After your customer chooses a collection, a page like the image below will appear
Total price is updated automatically when selecting a product
Customers can select products then click add cart button or continue to export page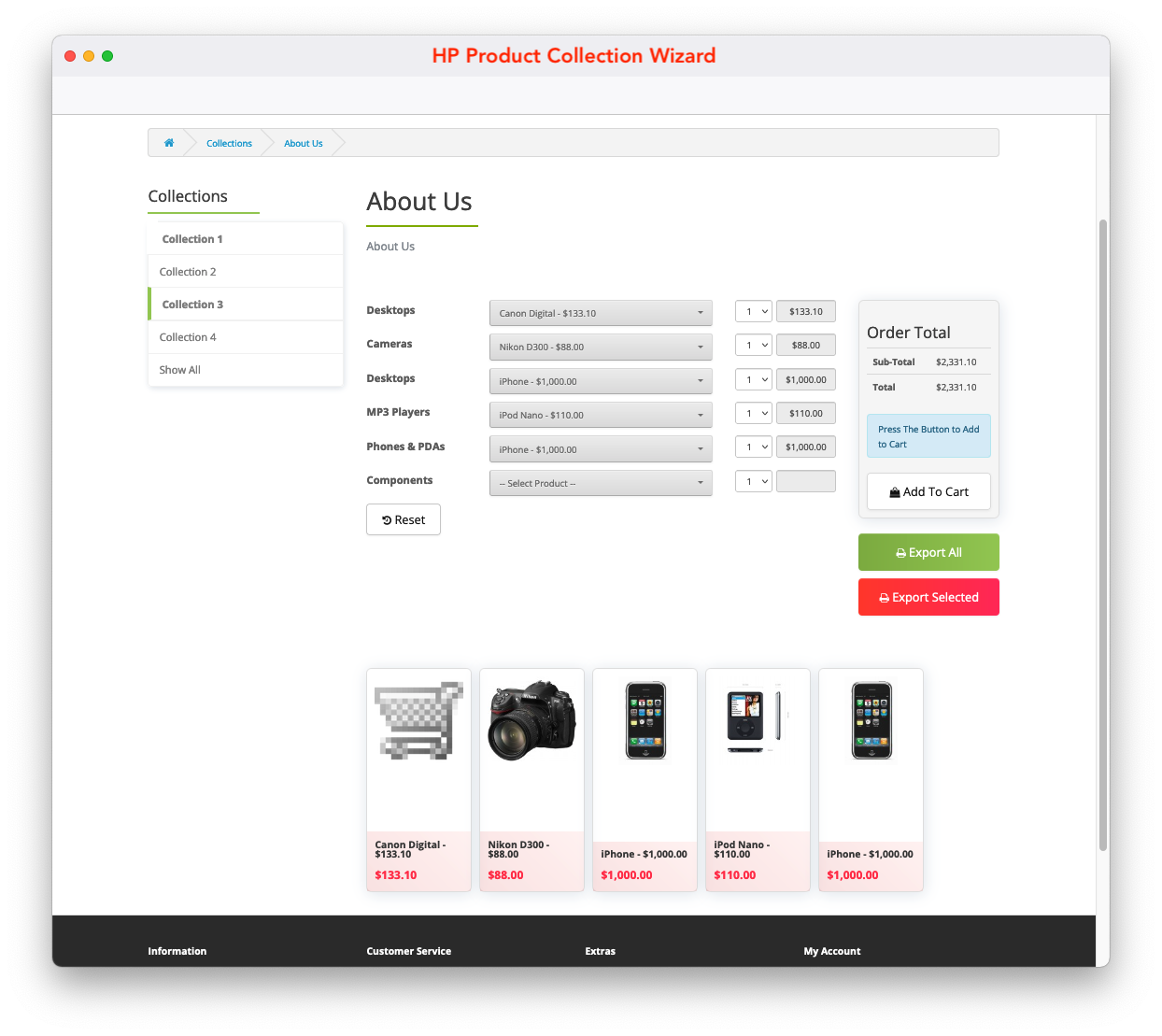 Below is an example of a product collection export page, you can export it to an excel file, pdf, or print it in a browser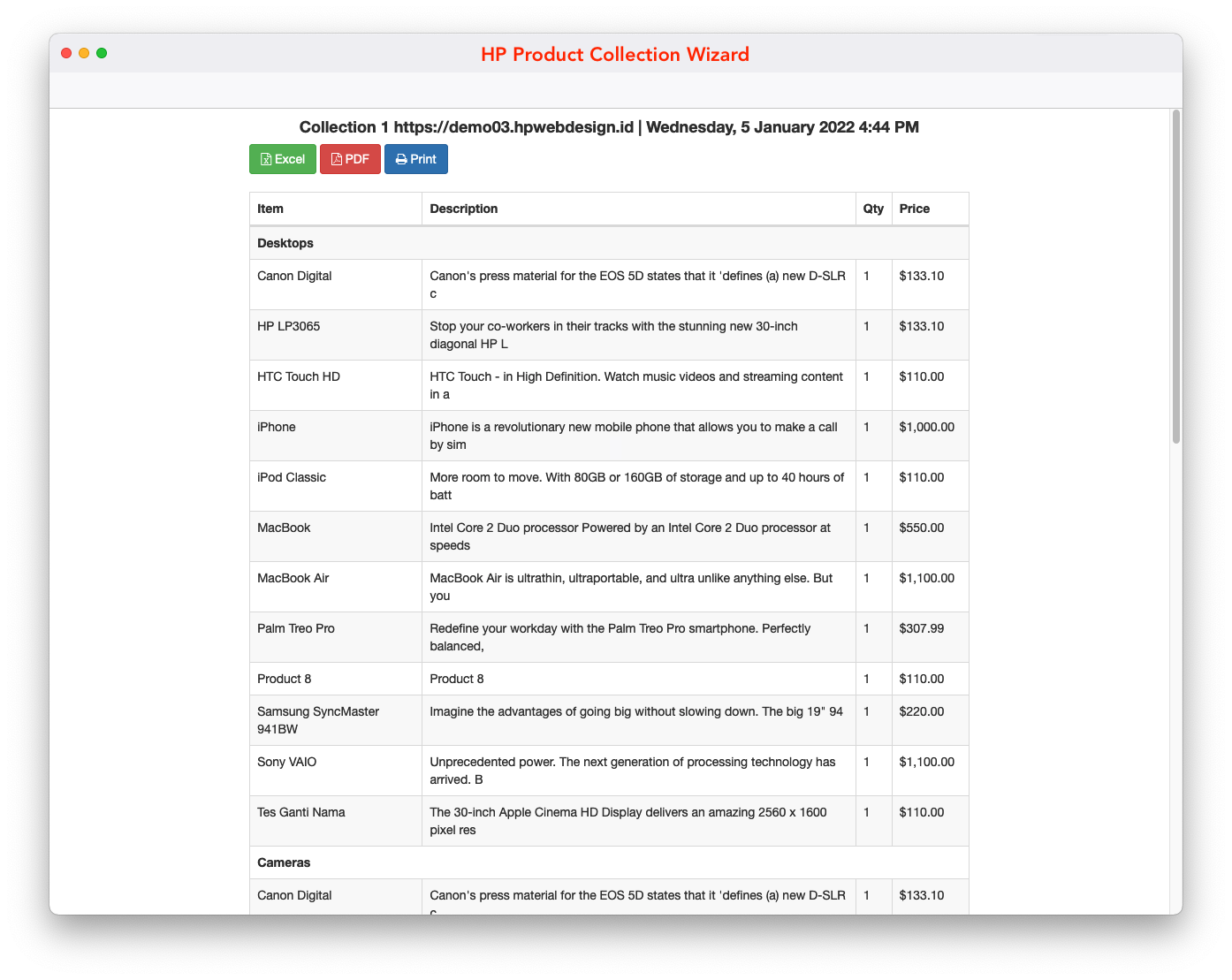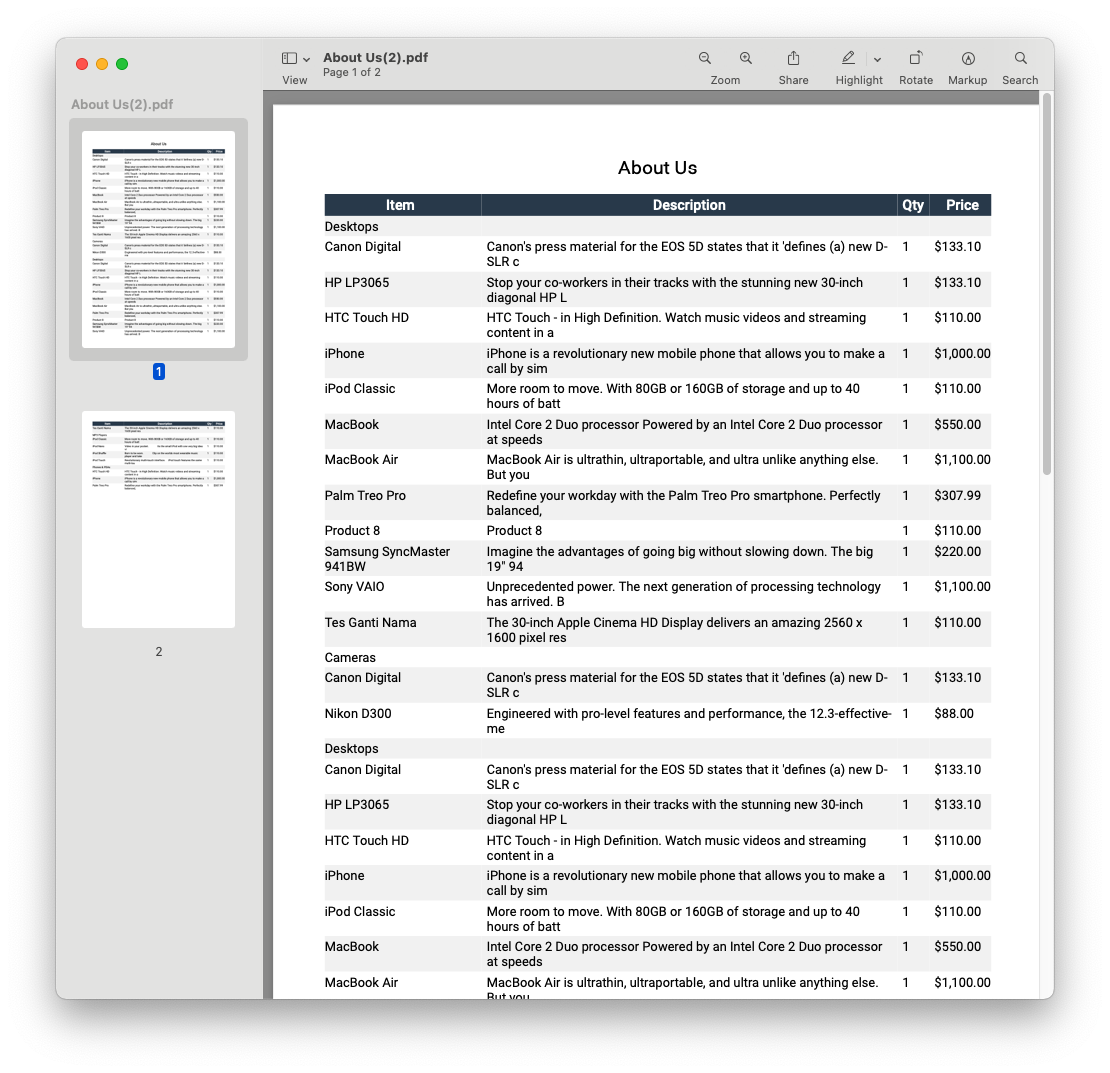 Send Product Collection Attachments in Email Marketing
You can choose one of the collections to be sent to the marketing email which can be accessed on the Marketing menu > Mail
The file to be attached is a file that has product collection table data and is in pdf format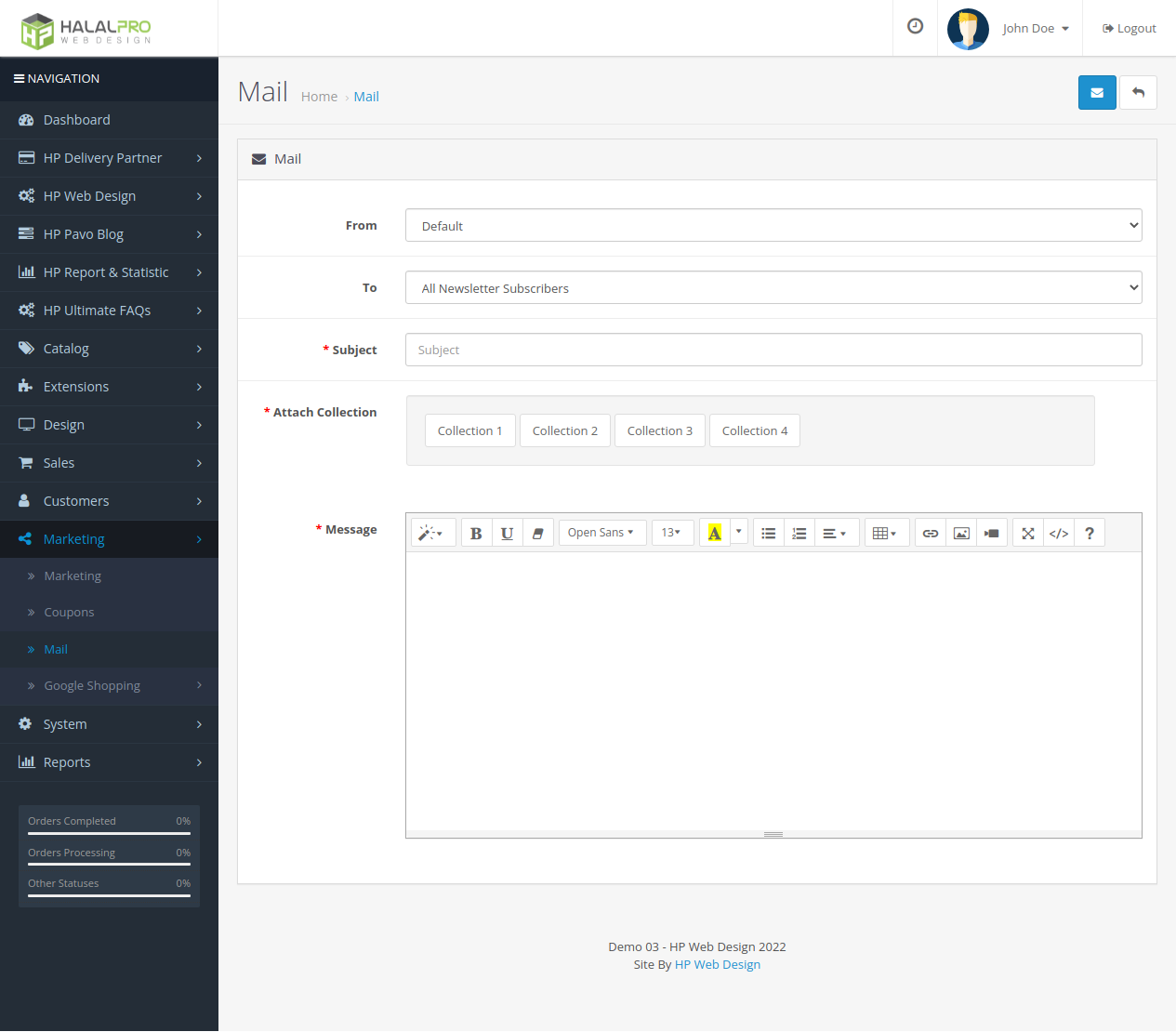 Product Category Collection OpenCart
FREE INSTALL!
Every purchased extension is automatically included with FREE installation service.
Specification
License

Single Domain License

Compatibility
3.0.3.8, 3.0.3.7, 3.0.3.6, 3.0.3.3, 3.0.3.2, 3.0.3.1, 3.0.3.0, 3.0.2.0, 3.0.1.3, 3.0.1.2, 3.0.1.1, 3.0.0.0
Documentation
Multi-lingual Support

YES


Override Core Files

NO
Every purchase of an OpenCart module at HPWD you automatically get:
Free updates forever

Free installation on your OpenCart website




Free Technical support up to 12 months




See technical support terms: Support Policy

(*) Installation might be charged for complex extension such as social media integration, API setup, etc.