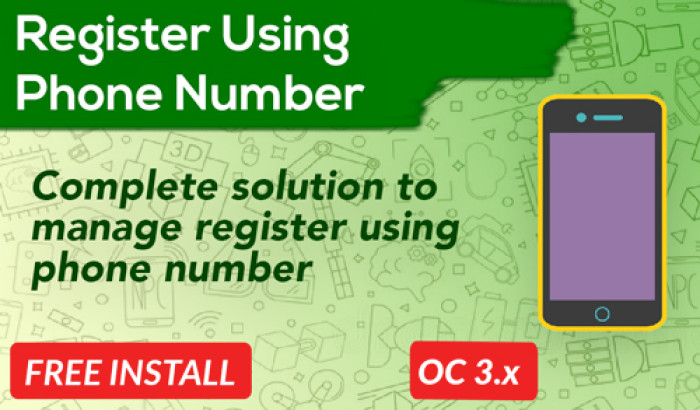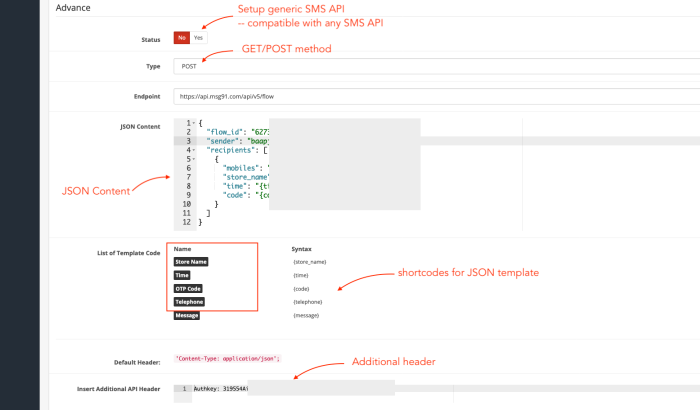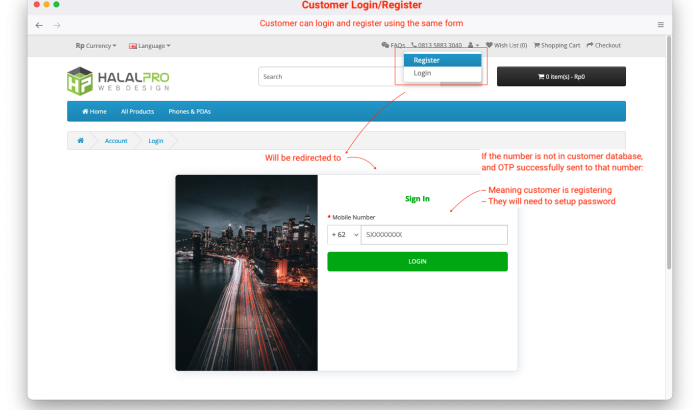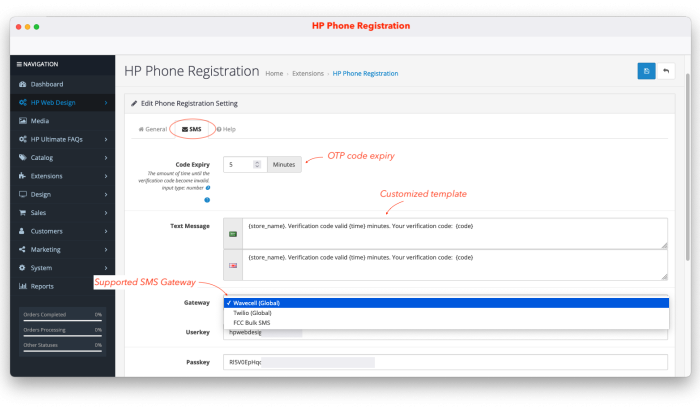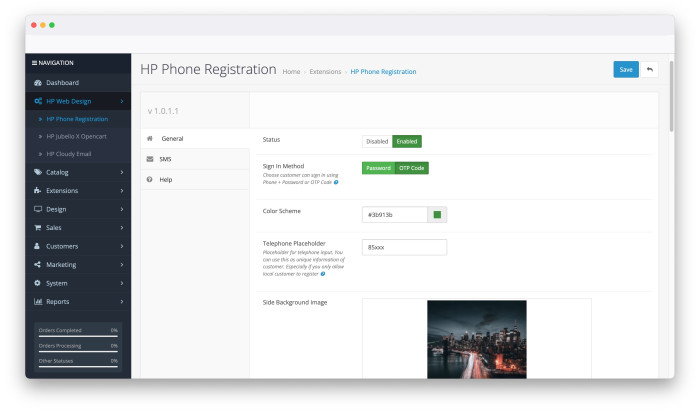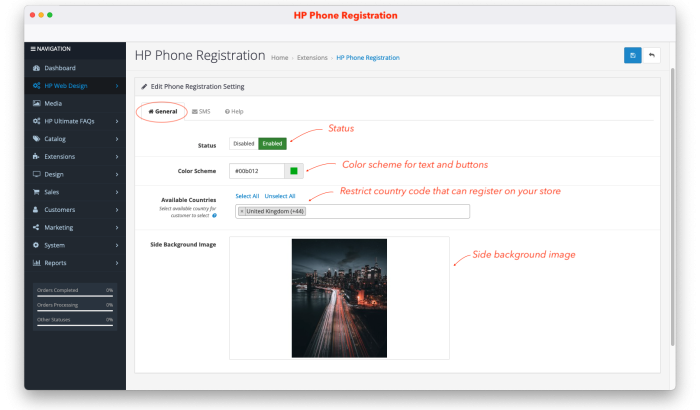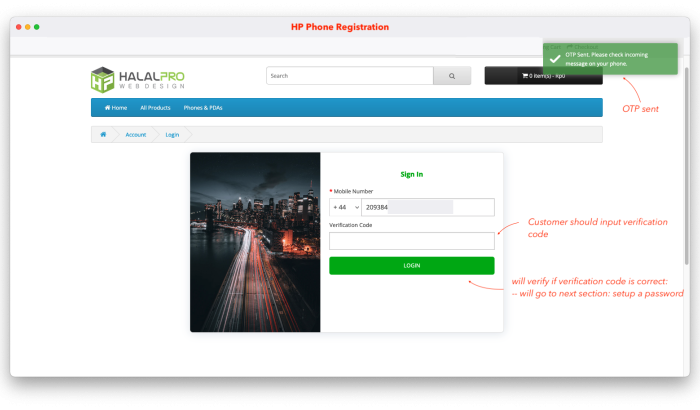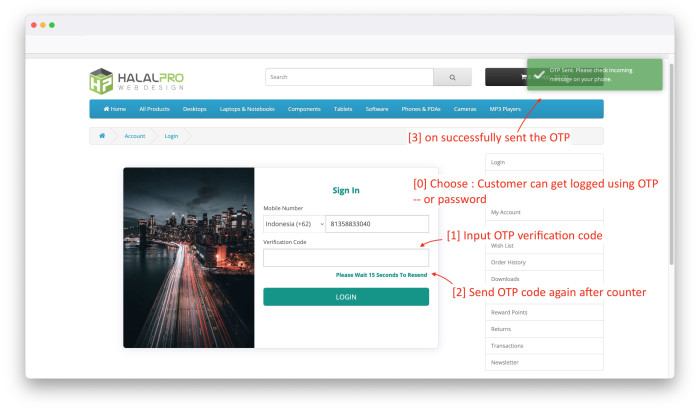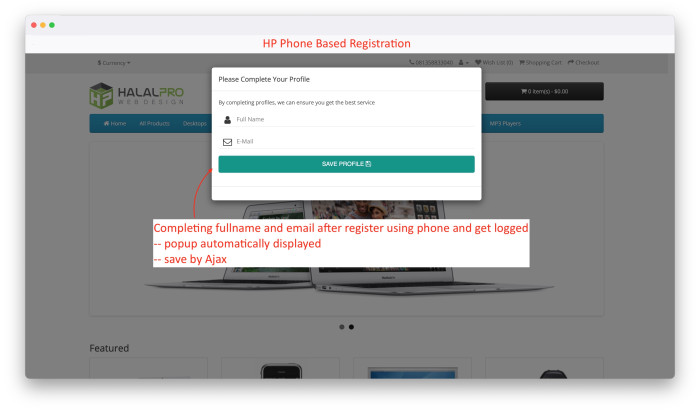 -27 %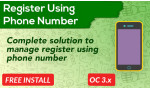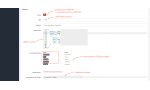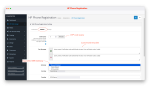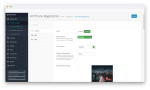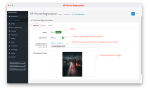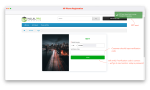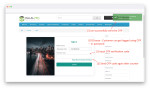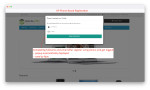 Phone Based Registration OpenCart
★ Efficicient phone based login/registration with OTP
★ Customer can directly login / register using their telephone number
★ Country code selection added. Can be limited into selected country only.
★ Customized special page provided for login / register form : compatible with any theme.
★ Journal 3 theme compatible.
★ Profile completion (Customer name and email) after registered and logged.
1. Register / Login Form with Country Code
★ Both login and register will go to special form automatically that directly ask for customer's phone number.
★ Including country code prefix.
★ You can also restrict country code prefix here on Admin setting page (see next preview).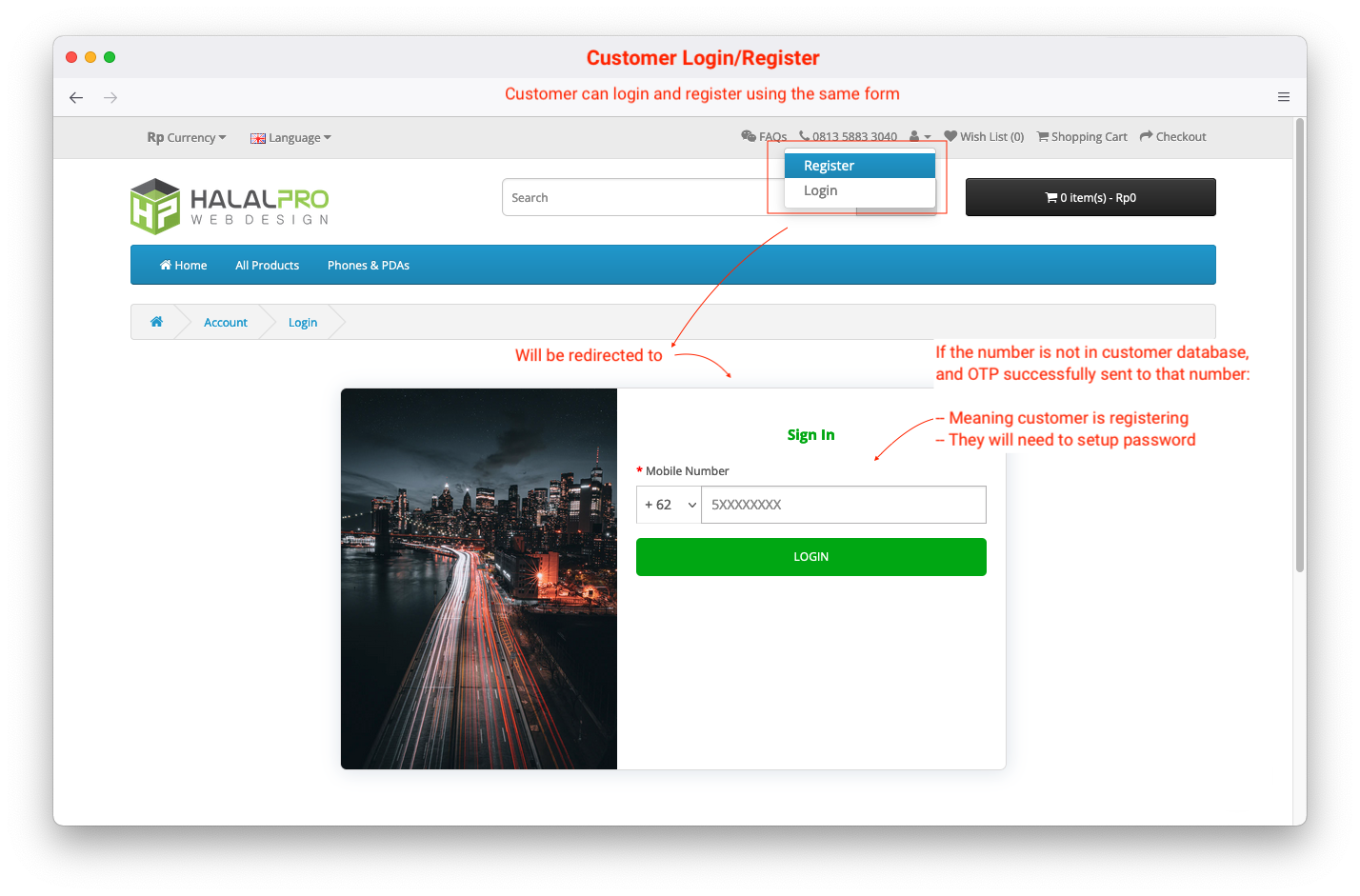 If the phone number couldn't be found on customer database it will automatically prompt a password field > meaning new customer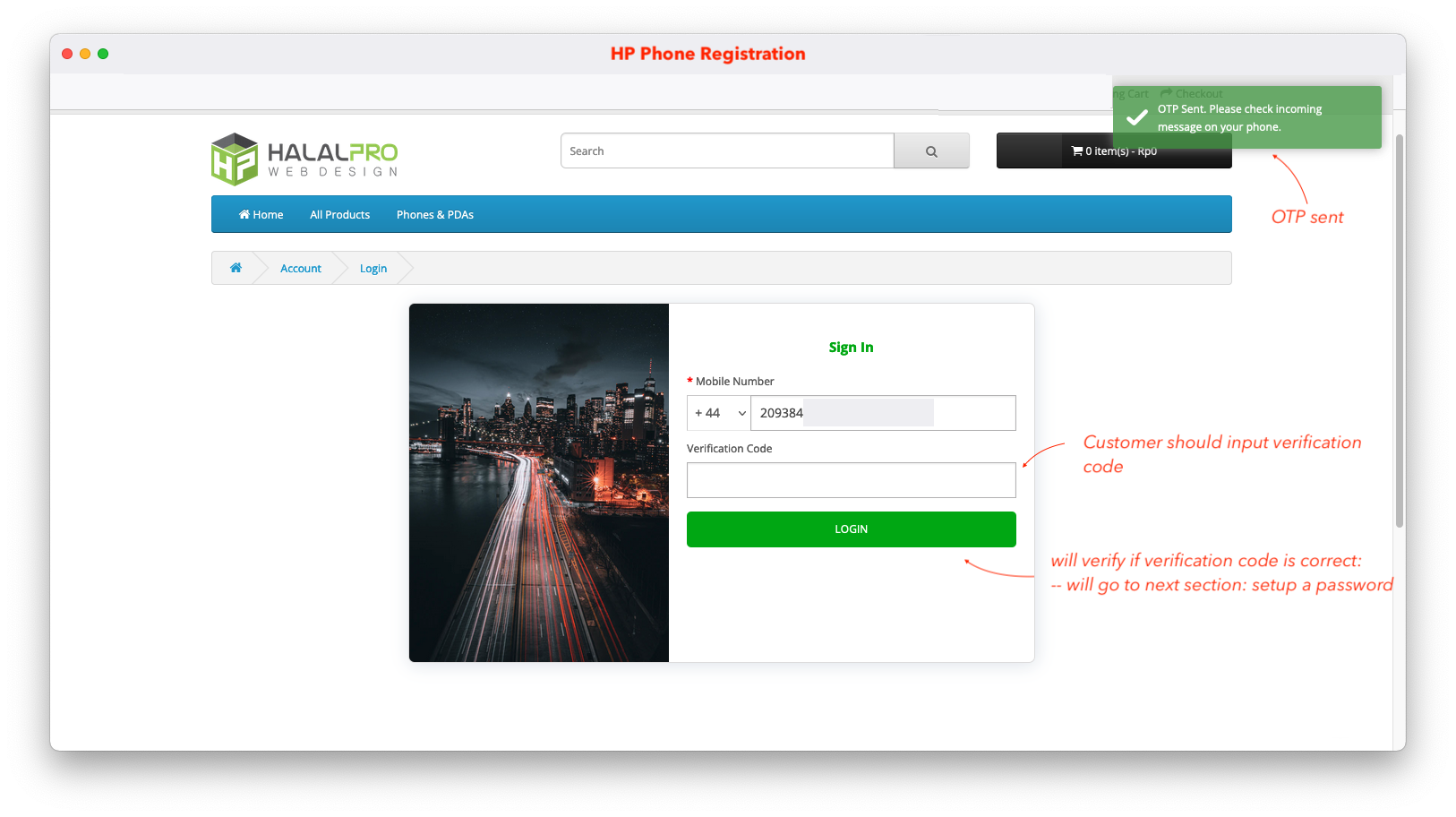 2. Login/Register with Phone Number Setting
★ Enabled/disable, color scheme and country limitation provided.
★ As well as side background image that you can change.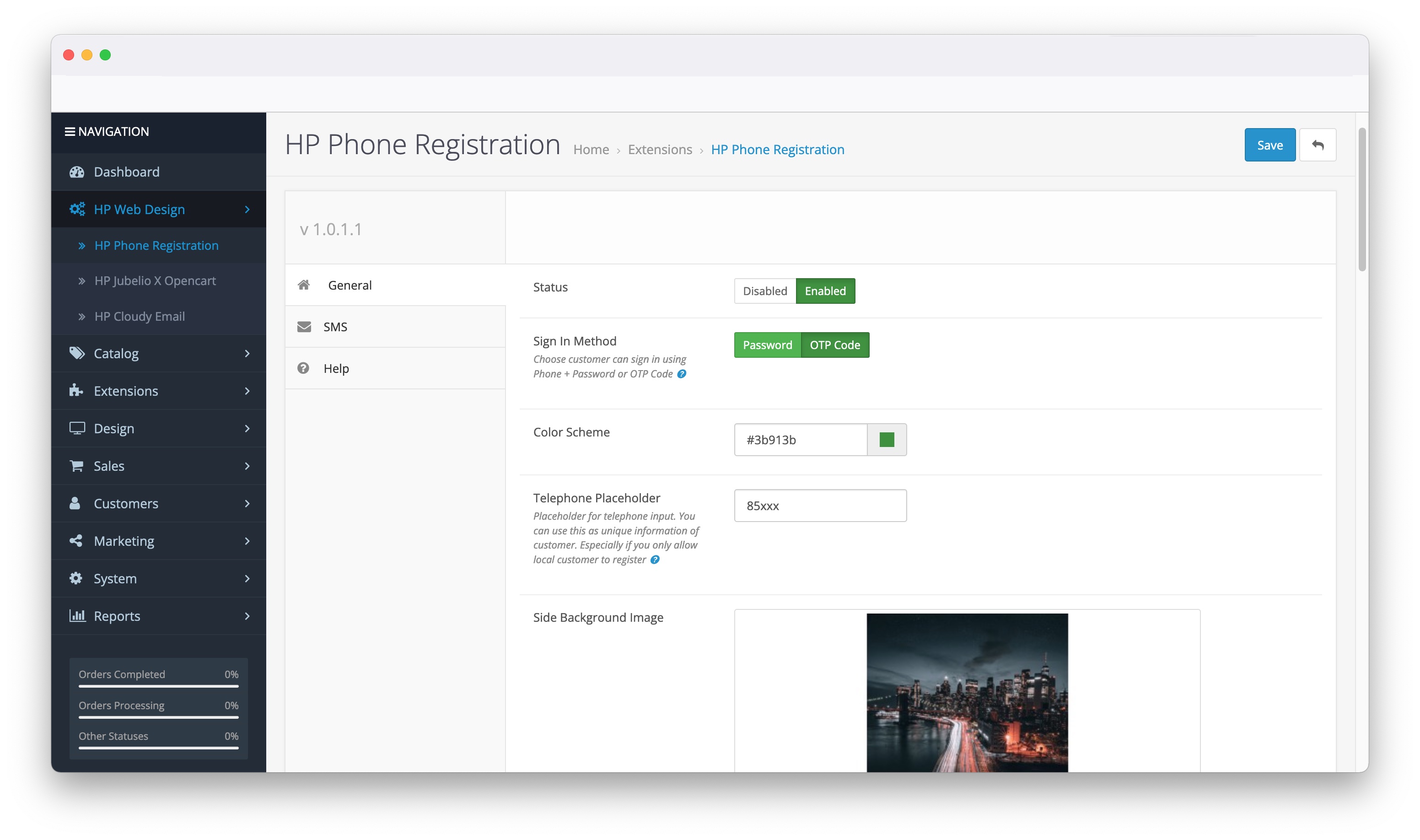 3. SMS Gateway Setting for Registration with OTP
★ Customer will have to input verification code that sent to their phone via SMS
★ By default this extension supports 3 different payment gateways: Wavecell, Twilio, FCC
★ Along with customizable SMS template.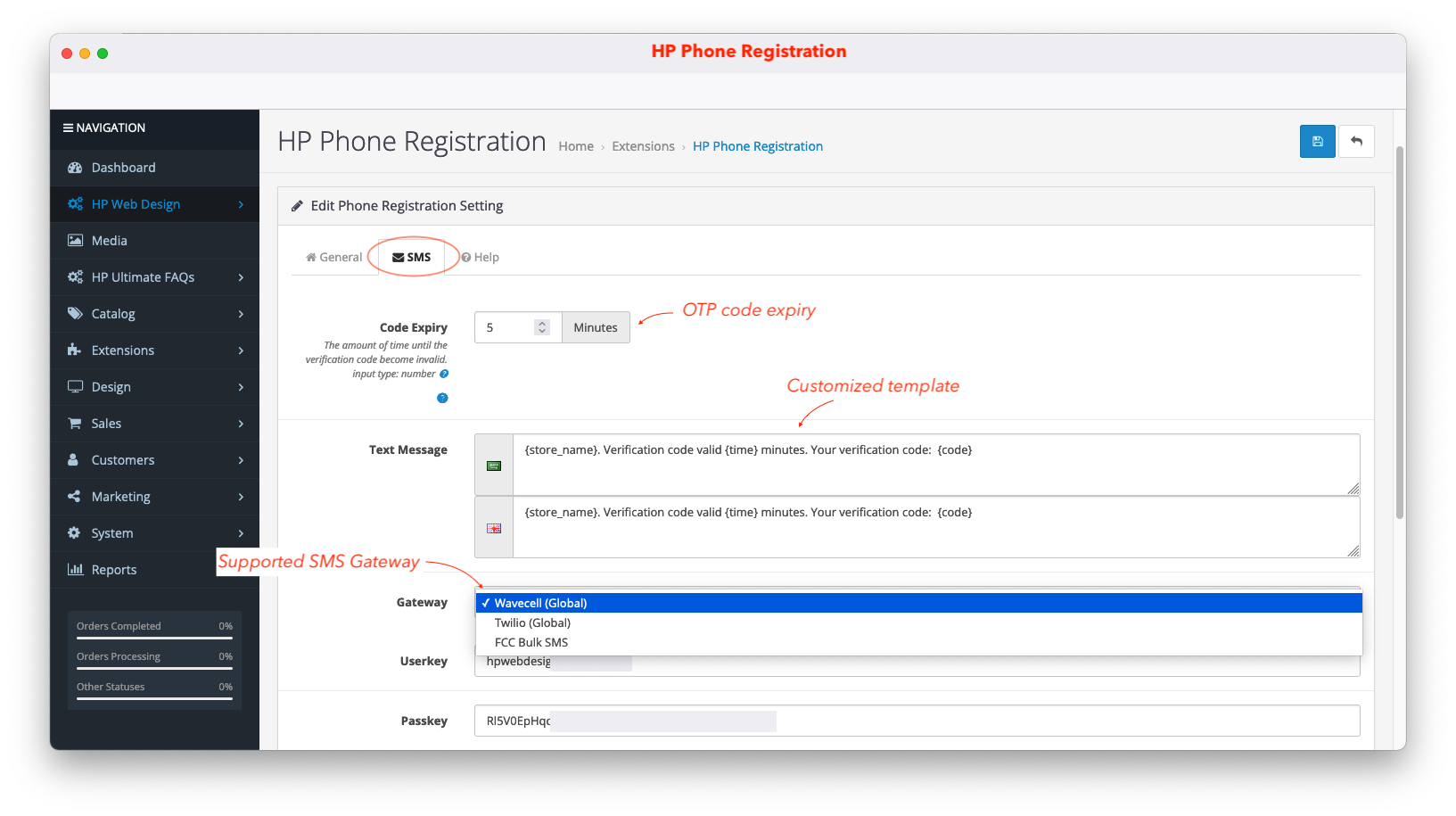 4. Compatible with Any SMS Gateway API
★ All SMS API gateway compatible.
★ Both GET/POST method supported
★ POST JSON code : according to your preferred SMS Gateway API docs : more complex setting.
★ Additional header also provided.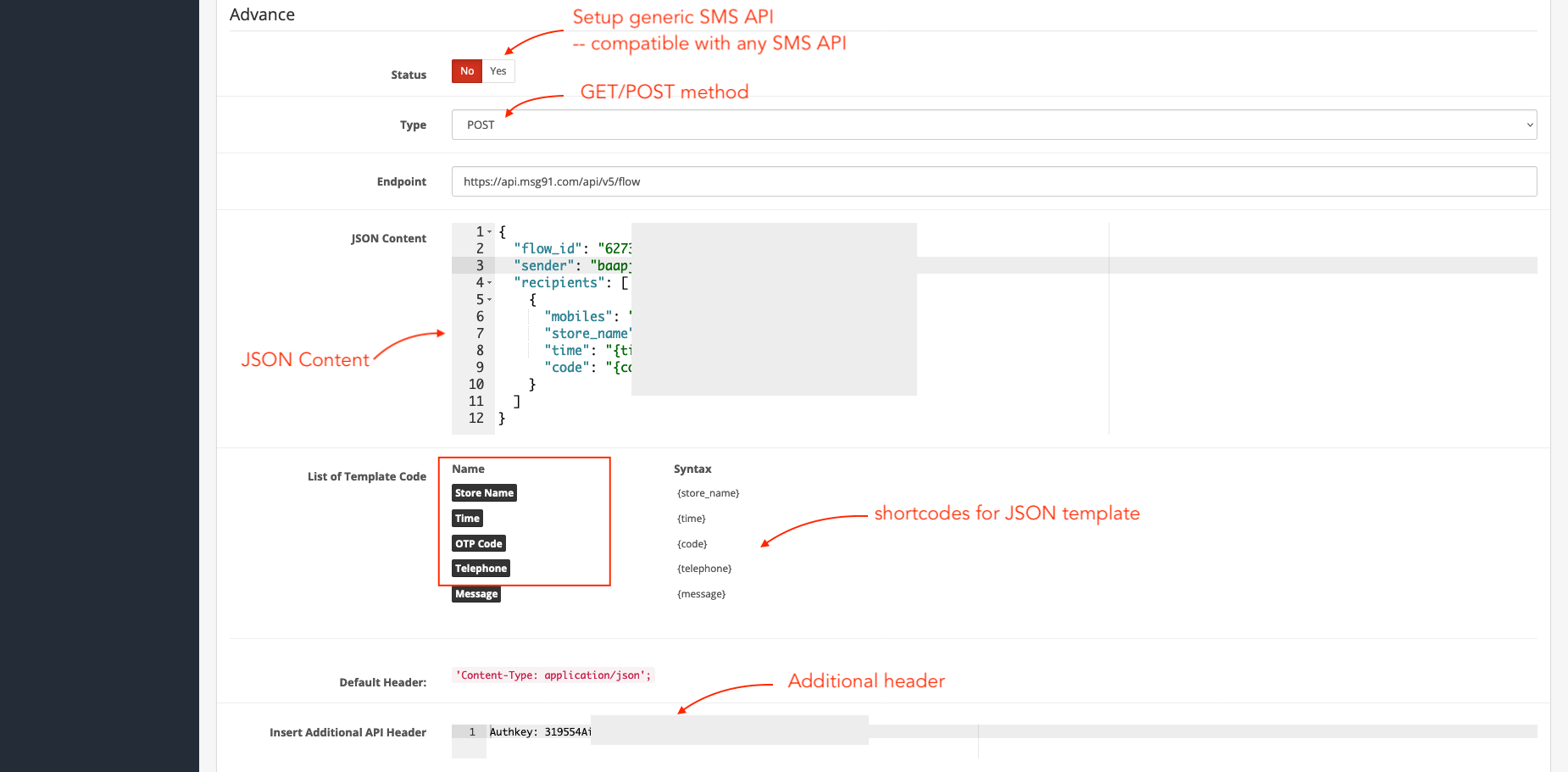 Try demo for more feature insight.
5. Choose: Login using OTP/Password
★ Get your preferred seting that allow customer to login using password / OTP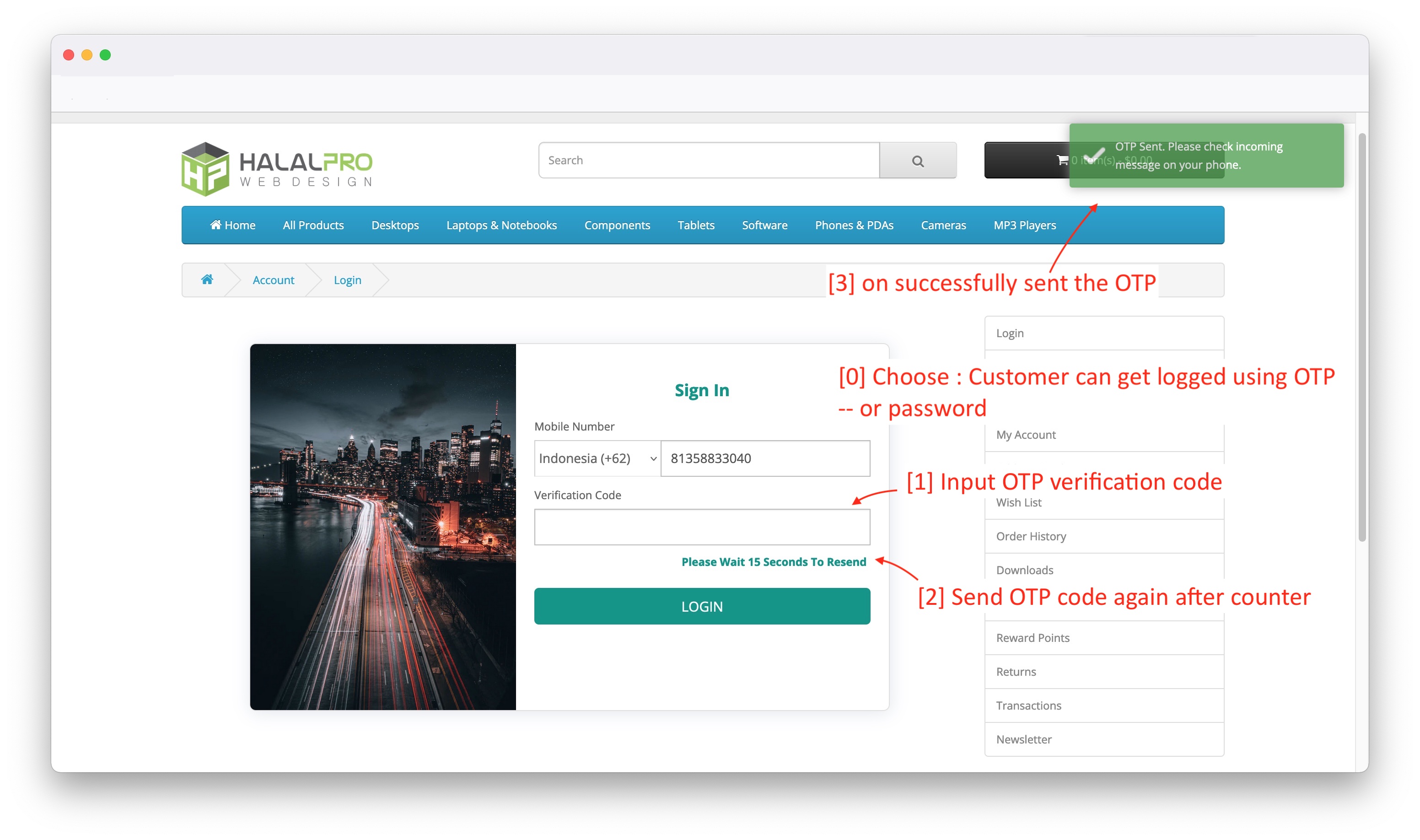 6. Completing Customer Profile after Phone Registration
★ Customer will automatically asked full name and email after registered and get logged.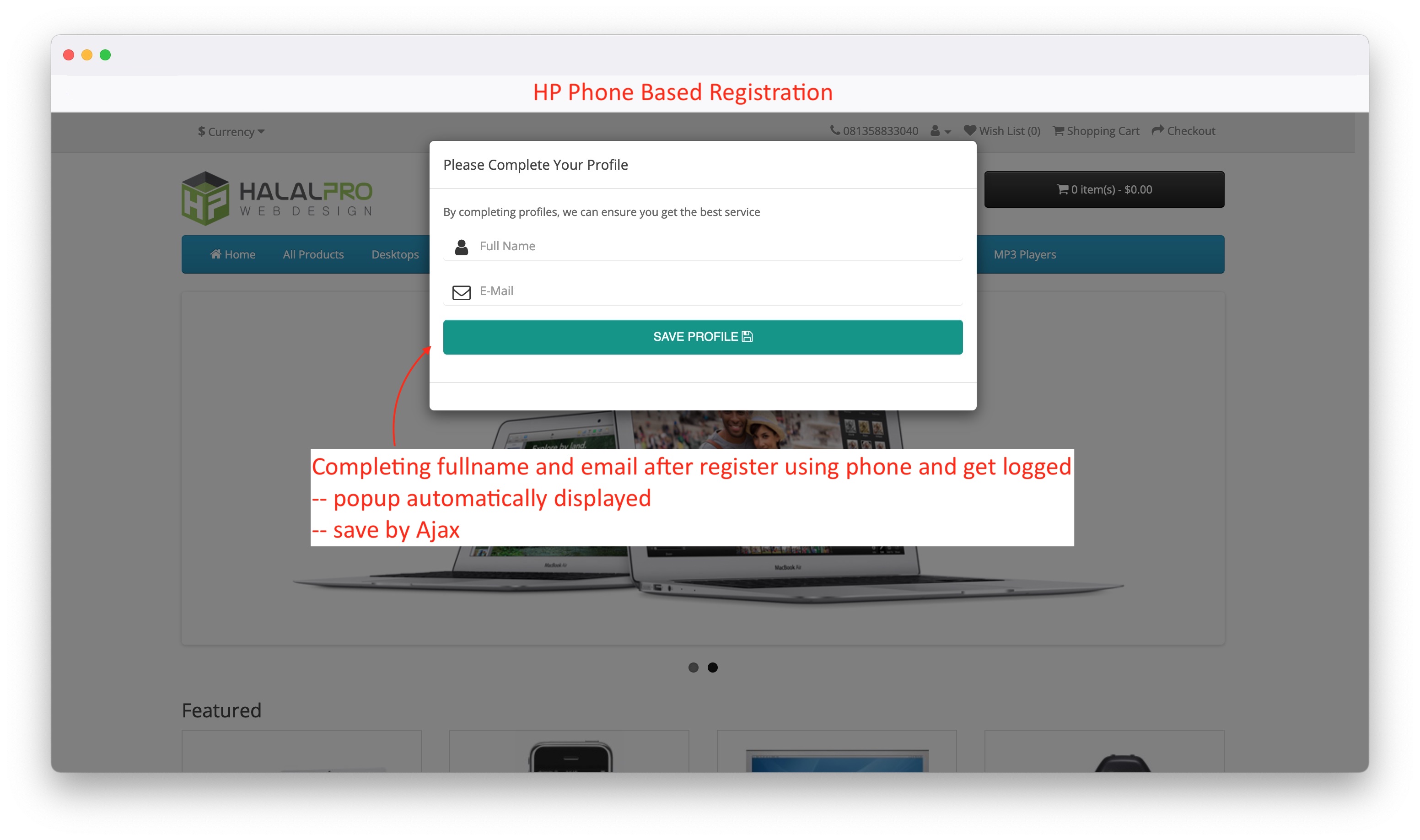 Phone Based Registration with SMS OTP OpenCart
FREE INSTALL!
Every purchased extension is automatically included with FREE installation service.
Specification
License

Single Domain License


Compatibility

3.0.3.8, 3.0.3.7, 3.0.3.6, 3.0.3.3, 3.0.3.2, 3.0.3.1, 3.0.3.0, 3.0.2.0, 3.0.1.3, 3.0.1.2, 3.0.1.1, 3.0.0.0

Documentation
Multi-lingual Support

YES

Every purchase of an OpenCart module at HPWD you automatically get:
Free updates forever

Free installation on your OpenCart website

(*)


Technical support up to 12 months




See technical support terms: Support Policy

(*) Installation might be charged for complex extension such as social media integration, API setup, etc.