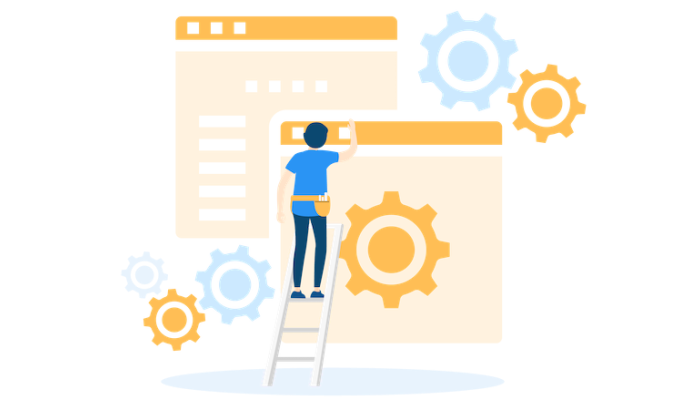 -15 %
Transform Your OpenCart Store with Expert Maintenance Services!
Is your OpenCart store in need of regular maintenance and updates? Look no further! HP Web Design offers professional and comprehensive OpenCart maintenance services to keep your online business running smoothly.
Why choose us for your OpenCart maintenance needs?
Dedicated Support: Our team of experts is here to provide you with personalized and responsive support. We understand the importance of a well-maintained website, and we're committed to keeping your OpenCart store in optimal condition.

Daily Updates: We believe in staying on top of the latest updates and security patches. With our daily maintenance service, we ensure that your website is always up to date, secure, and functioning at its best.

Bug Fixes: Don't let technical glitches slow you down. Our experienced developers are skilled at identifying and fixing any bugs that may arise, ensuring a smooth and seamless shopping experience for your customers.

Performance Optimization: We know that a fast-loading website is crucial for customer satisfaction and search engine rankings. Our maintenance services include performance optimization to enhance the speed and efficiency of your OpenCart store.

Backup and Recovery: Your valuable data is safe with us. We regularly backup your website to protect against data loss and provide swift recovery options in case of any unforeseen events.

SEO Enhancements: Boost your online visibility and attract more customers with our SEO enhancements. We optimize your OpenCart store to improve search engine rankings, driving more organic traffic to your website.

Customized Solutions: We understand that every business is unique. Our maintenance services are tailored to meet your specific needs and requirements. We work closely with you to ensure that your OpenCart store reflects your brand identity and goals.
Don't let outdated software or technical issues hinder your online success. Trust the experts at HP Web Design for all your OpenCart maintenance needs. Focus on growing your business while we take care of your website's performance, security, and optimization.
Contact us today to learn more about our professional OpenCart maintenance services and unlock the full potential of your online store. Let's keep your OpenCart store in peak condition and stay ahead of the competition!
Monthly OpenCart Maintenance
FREE INSTALL!
Every purchased extension is automatically included with FREE installation service.
Specification
License

Single Domain License

Compatibility
3.0.3.8, 3.0.3.7, 3.0.3.6, 3.0.3.3, 3.0.3.2, 3.0.3.1, 3.0.3.0, 3.0.2.0, 3.0.1.3, 3.0.1.2, 3.0.1.1, 3.0.0.0
Documentation
Multi-lingual Support

YES


Override Core Files

NO
Every purchase of an OpenCart module at HPWD you automatically get:
Free updates forever

Free installation on your OpenCart website




Free Technical support up to 12 months




See technical support terms: Support Policy

(*) Installation might be charged for complex extension such as social media integration, API setup, etc.