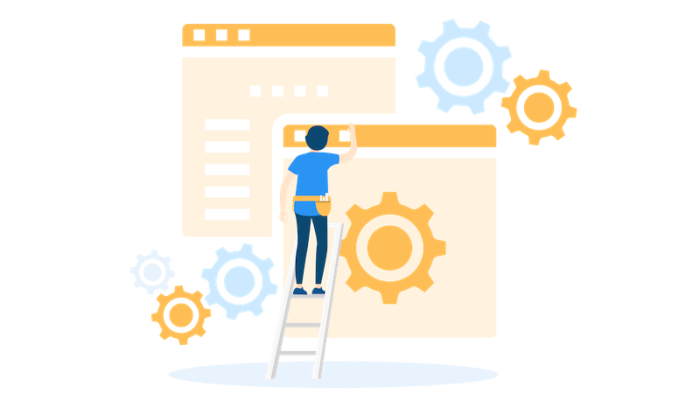 FREE
OpenCart website maintenance service starts at $29 per month

We've designed technical maintenance services for OpenCart-based websites so you no longer have to worry about unexpected problems . We handle your OpenCart system issues from the OpenCart core, templates and plugins based on a methodology that ensures the stability and security of the application.

Our experience and familiarity with OpenCart, allows us to not only make periodic updates, but also fix minor incidents before they become major problems, saving time and resources for our clients.
In addition, our proactive approach and oriented towards serving each of our clients in a personalized way, will enable us to suggest content optimization tasks that result in improved positioning, performance and SEO for a return on investment in the medium term.

We have strong knowledge and experience in OpenCart, and we work according to development guidelines which allows us to keep the application stable and scalable, we also have strong knowledge in web programming and development, server and domain administration, user experience, SEO, Analytics and work oriented attitude to pay attention to small details to achieve a great product.
Purchase Monthly OpenCart Maintenance
FREE INSTALL!
Every OpenCart extension you bought is automatically included with FREE installation service.
Specification
License

Single Domain License


Compatibility

3.0.3.8, 3.0.3.7, 3.0.3.6, 3.0.3.3, 3.0.3.2, 3.0.3.1, 3.0.3.0, 3.0.2.0, 3.0.1.3, 3.0.1.2, 3.0.1.1, 3.0.0.0
Every purchase of an OpenCart module at HPWD you automatically get:
Free updates forever

Free installation on your OpenCart website




Technical support up to 12 months




See technical support terms: Support Policy